Dr. Simon Ourian, MD
19.2K VIEWS
Everipedia is now
IQ.wiki
- Join the
IQ Brainlist
and our
Discord
for early access to editing on the new platform and to participate in the beta testing.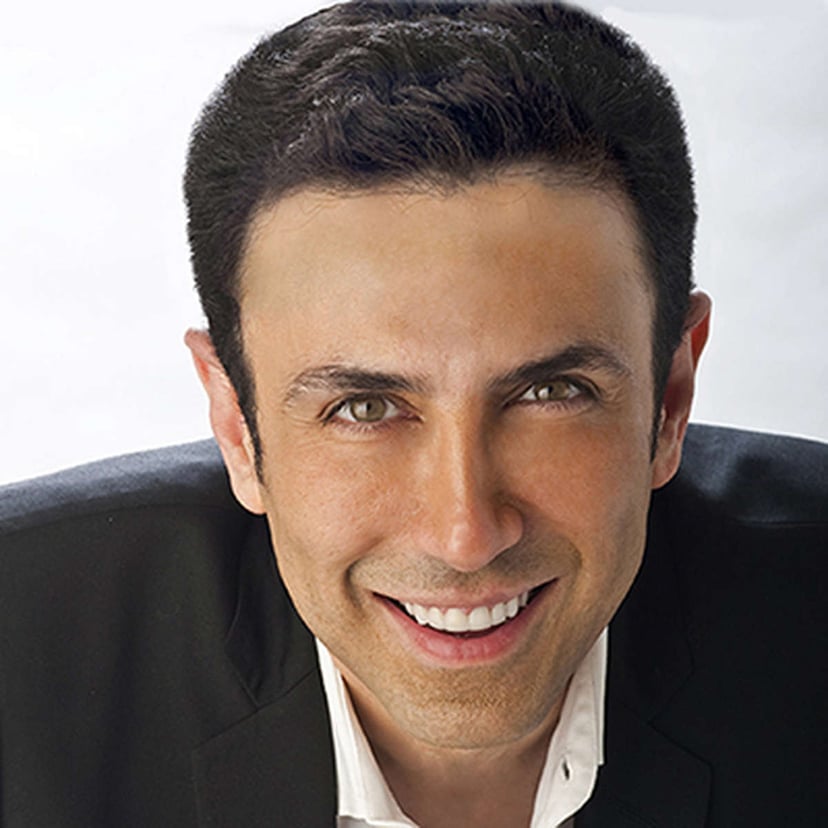 Dr. Simon Ourian, MD
Dr. Simon Ourian is a physician in Beverly Hills, California whose vocation is cosmetic dermatology. He is also a sculptor by avocation. Ourian is considered one of the best practitioners in the world and has pioneered non-invasive alternatives to cosmetic surgery. His most notable clients include The Kardashians and appears on different family members' social media accounts. Ourian has gained a large presence on Instagram and as of April 2018, Ourian had over 2.5 million followers. [1]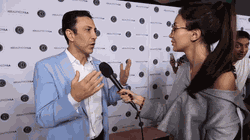 Dr. Ourian being interviewed on the red carpet
Ourian was born in Iran and moved to the United States in the 1980s when he was a teenager. With his parents, they settled in a two-bedroom apartment in the Los Angeles suburbs and Ourian worked at a local McDonald's while he learned English. When he was a child, Ourian first became interested in cosmetic dermatology after seeing the movie Ash Wednesday and distinctly remembers seeing Elizabeth Taylor looking younger after undergoing plastic surgery. The scene changed the way that Ourian viewed aging and saw how cosmetic medicine could make people look youthful.
Throughout his youth, Ourian had an interest in art, specifically sculpting.
After being encouraged by his parents, Ourian went on to study medicine in college.
He would earn an undergraduate degree in molecular biology from California State University at Northridge and obtain his medical degree from Wayne State University in Michigan in 1994.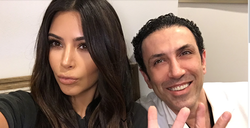 Dr. Simon Ourian and Kim Kardashian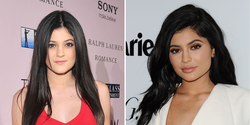 Kylie Jenner before and after having work done by Dr. Ourian
Ourian would complete his medical residency at UCLA. It was during his residency training where he developed an interest in laser and aesthetic surgery and envisioned it as the future of cosmetic procedures. Upon finishing his schooling, Ourian contacted a number of dermatologists in Beverly Hills. After 50 attempts, one dermatologist rented Ourian office space and he built up his practice from there.
Ourian founded Epione Beveraly Hills in 1998 and developed revolutionary non-invasive techniques for his cosmetic procedures.
His vocation is cosmetic dermatology and is also a sculptor by avocation. Ourian stated that "It is the study of human anatomy and the classic art of sculpting that has been the most vital aspect of what has helped me achieve natural, realistic results for my patients over the years." Ourian draws inspiration from working with the Fibonacci sequence in order to create symmetry for his clients. A core part of Ourian's philosophy is that enhancements done to the face should be subtle.
Ourian has developed original products for his procedures such as the Coolaser which eliminates acme for people with dark skin, the stretch mark remover Coolbeam, and the pain minimizing tool called My Vibrata.
In addition, his practice offers Botox, Restylane, and Radiesse injections, vein treatment, and chemical peels.
Ourian's most notable clients include The Kardashians and his most notable work he has done is Kylie Jenner's lips. His celebrity clients include Salma Hayek, Lady Gaga, Brad Pitt, Gisele Bündchen, Iggy Azalea, French Montana, Sofía Vergara, Jasmine Tookes, Nikkie Tutorials, Pilar Vargas, Malika Haqq, Maghan James, and Brandi Maxiell.
Sofía Vergara leaving Dr. Ourian's Epione offices