Everipedia is now
IQ.wiki
- Join the
IQ Brainlist
and our
Discord
for early access to editing on the new platform and to participate in the beta testing.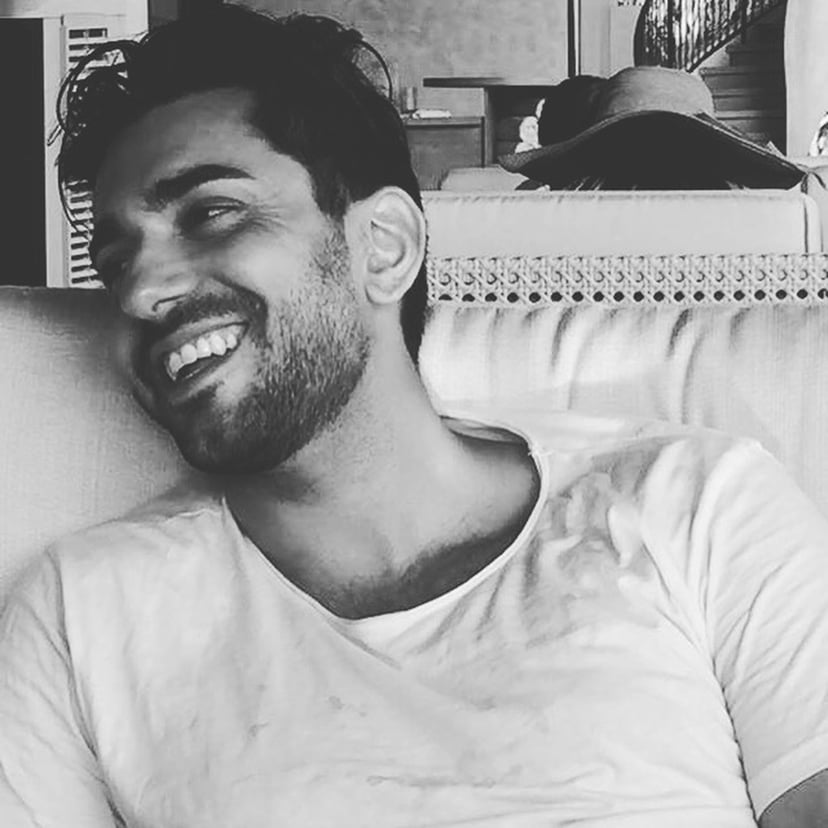 Sam Farao
He has founded, scaled, and exited companies in several sectors ranging from dropshipping, affiliate marketing, blockchain, and fintech. Sam is established as a leading entrepreneur in Norway and works in global markets from Los Angeles to Dubai.
When he was two years old, Sam moved to Bærum, outside of Oslo, where he stayed with his mother after his parents' divorce.[25]
While Sam studied in high school he started an online dropshipping career, he then scaled his business and dropped out of school. Sam got drawn into Affiliate marketing and launched multiple sites targeting consumers in different niches using Pay per click and SEO.[18]
Sam achieved this first success by leveraging online marketing and sales strategies that were largely untapped in Norway at the time.
Following his Drop shipping business, Sam entered affiliate marketing and launched multiple consumer-targeted sites using pay per click and SEO as his business strategies for scaling and turning a profit.
Sam co-founded the affiliate marketing company Netpixel Media in 2015.
The business quickly partnered with one of Norway's largest online newspapers, Nettavisen.
Through the partnership, Sam leveraged the domain authority of the newspaper to speed up the SEO efforts for their main project, Nettavisen Rabattkoder - a comparison site for discount codes.
Within two months, this site had garnered so much affiliate marketing success that the partnership scaled out to include consumer loans and credit card comparison sites under the same brand.
Combined, these projects quickly established Sam and Netpixel Media as leading affiliate marketing players in Norway.[20]
Following on the success from Netpixel Media Sam co-founded Captana in 2017, a second affiliate marketing venture.
This company focused heavily on consumer loans, and established themselves further as big consumer loans comparison experts on the Norwegian market with the website Låne-penger.com.
Like in Netpixel Media, Sam ensured the company's success and growth by leaning into innovative affiliate marketing solutions, considerable investments into content marketing and SEO, as well as strategic affiliate partnerships.
In 2019, Netpixel Media and Captana successfully closed an asset sale with Swedish media house Speqta AB (publ) for four websites, all in the online comparison of consumer loans and credit cards space.
This included the three successful sites developed in partnership with Nettavisen - Nettavisen Rabattkoder, Nettavisen Kredittkort, og Nettavisen Forbrukslån - as well as Låne-penger.com.
The total purchase price was set at an upfront payment of 20.75 million Norwegian kroners (NOK), with an additional earnout out based on the development of the assets in the 12 months following the acquisition (maximum 10.75 MNOK). In total, the deal was set at 31.5 million Norwegian kroners (NOK), or approximately $3.8 million USD.[16]
In 2017, Sam co-founded Digital Empire AS, operating as a holding company for the Malta-based Digital Takeover LTD.
His third big-scale affiliate marketing venture, this company launched several successful sites.
Casinor.com, a comparison site for online casinos operating in Norway, Finland, Sweden, and Germany, was developed into a leading information hub for the online casino space.
In April 2020, the site was sold to an undisclosed buyer for a seven-figure amount, in a deal considered a substantial win for the Maltese company.
In a statement commenting on the sale of Casinor.com Sam Farao, Managing Director of the Malta-based Digital Takeover LTD, who handled the transaction, explained that the deal included a "no ranking guarantee," which contributed to making the transaction attractive.[17]
Digital Empire also launched and scaled the global comparison site Loanstar.com, operating in more than 14 different countries worldwide.[26]
Sam is an avid art collector of both physical and blockchain-based art.
His collection includes Bjarne Melgaard, Daniel Arsham, Andy Warhol, Banksy, Richard Orlinski, Martin Whatson and Jackson Casady, as well as pieces from the Swiss-based Hashmasks project sold on the Ethereum blockchain.[24]
In 2020, Sam co-founded the joint venture company House of Nia, a fashion collective based in Oslo that's powered by digital growth. Kayani, their first brand to launch, gained considerable traction for their 2020 lounge collection, and is currently undergoing substantial growth.[24]
Sam is an angel investor in Spotlite, formerly known as Kudos, a social media platform for kids that's designed to inspire children with the courage to express themselves, create, connect, co-exist, and respect each other.
He is also working on a revolutionary charity project called TheAid.com in collaboration with other international entrepreneurs.