Everipedia is now
IQ.wiki
- Join the
IQ Brainlist
and our
Discord
for early access to editing on the new platform and to participate in the beta testing.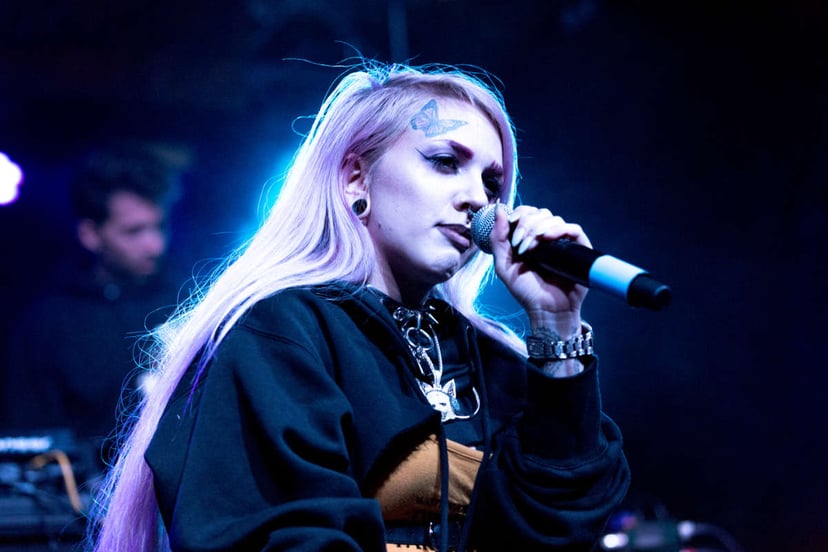 Baby Goth
Baby Goth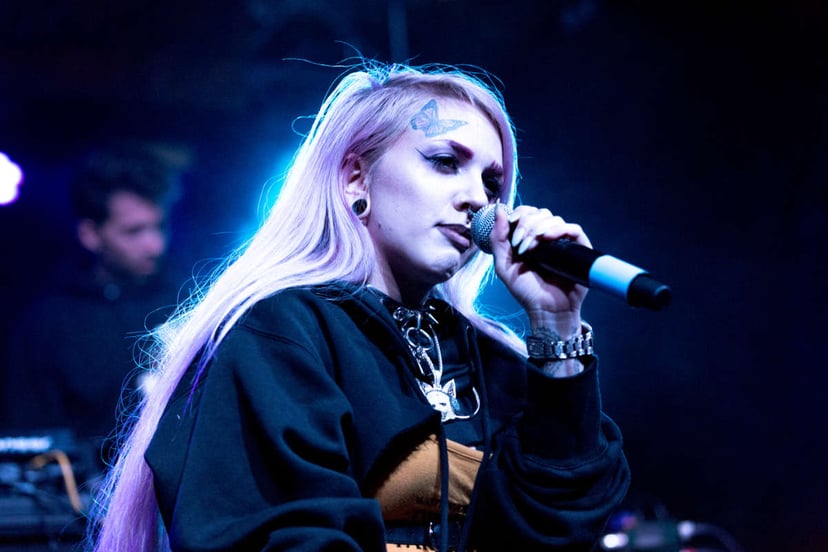 Baby Goth's debut album Baby Goth was released in spring 2019. The album has received some very negative reviews from critics. Sam Weigel of The Sentry said that "Baby Goth's debut self-titled record will likely end up being one of the most mediocre releases of the year. With very few redeemable qualities, Baby Goth is a mere 21 minutes of repetitive, poorly executed trap beats and disinterested vocal performances." The album has 1.75 star out of 5 stars rating on the website Rate Your Music as of October 2019. [28] [14] [29]
In October 2019, Baby Baby Goth started a vlog called DNA on her YouTube channel. The first episode, My Name Is Baby Goth || Baby Goth x DNA: Episode 1, amassed 68,000 views on two weeks.[27] In Episode 2, she talks about horror and inspiration, and in Episode 3 she explains how marijuana helps her and why she smokes.[31]
In an interview to LA Weekly in December 2019, Baby Goth described her life in the music industry:
It's really, really rewarding and it's also really stressful.

It's really demanding.

I guess a lot of people come out here, but you really have to want it to get through all the bullshit here.

Because there's a lot of people who use you, a lot of fake people.

But then there's also a lot of super cool opportunities, just being here.

Being around, being at the right place, the right time.

That's a lot of the reason I know who I know now, and got to work with who I've gotten to work with.[30]
Just expanding, putting out new music as much as I can.

Doing videos.

I want to be as hands-on as possible, directing, etc Eventually movies.

I want to do comics.

I want to do a merch line.

It's an idea but we're developing prototypes of dolls, because my merch line is going to be called Dead Dolls.[30]
Sugar

Swimming

Mary

Smooth

Gleamy

Ride or Die

Haze

So High

Rule feat Archa
Baby Goth came out as bisexual in an Instagram post in June 2018. She also has the word "Equality" tattooed on the inside of her bottom lip. [13] Baby Goth has been caught up in controversy with the YouTube community after a video was posted accusing her of being an industry plant due to her unusual sudden rise to fame.
Baby Goth is a fan of [[archa]], Tim Burton and Rob Zombie. Her favorite films are House of 1000 Corpses and The Evil Dead, as well as The Conjuring and Anabelle.[30] When you think of your BIG goal, sometimes you start feeling overwhelmed. Why? Because big goals don't get achieved right away. Instead, you need to create mini goals to help excite you along the way. This way you can be more goal-orientated and build a habit of being more effective.
Celebrating your small wins will help you stay motivated through your journey.
Plus, celebrating is always super fun.
Maybe you break your goal down to 10 small-sized goals with tasks that get you on track to achieve them.
For each of the 10 goals you can add a small celebration.
Maybe a glass of champagne for one or a dessert with a sparkler on top for another.
Don't forget to check out some of our motivational quotes about success in a later section.
This goes back to the positive environment point: You need to be around others who are just as ambitious as you.
American entrepreneur John Rohn once said, "You're the average of the five people you spend the most time with it."
And whether or not that's true is debatable, the reality is being around the right kind of people can only help you grow.
If you're surrounded by those who love your ambition, you'll be more ambitious and achieve more.
If you're surrounded by loved ones who tell you your goals are stupid and tell you to change them, you need to avoid them.
Be around those who help you feel comfortable being the ambitious, go-getter you are, so you can become the successful person you're meant to be.