Adam22 (Adam Grandmaison)
52.2K VIEWS
Everipedia is now
IQ.wiki
- Join the
IQ Brainlist
and our
Discord
for early access to editing on the new platform and to participate in the beta testing.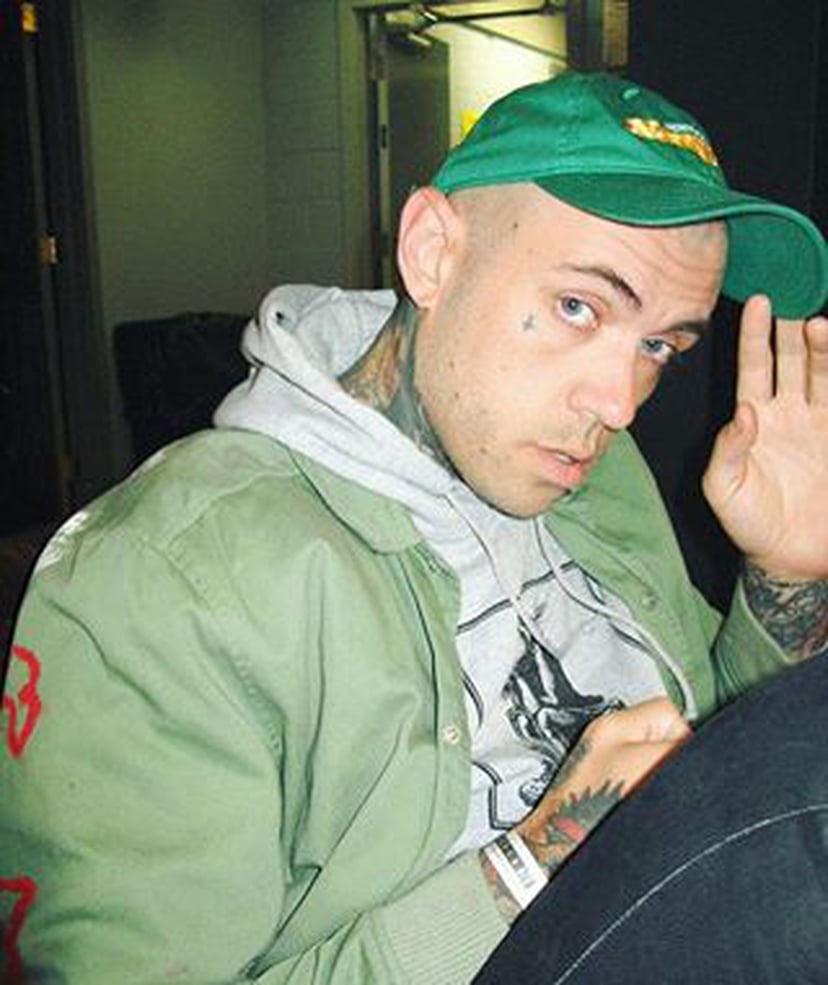 Adam22 (Adam Grandmaison)
Adam22 (Adam Grandmaison)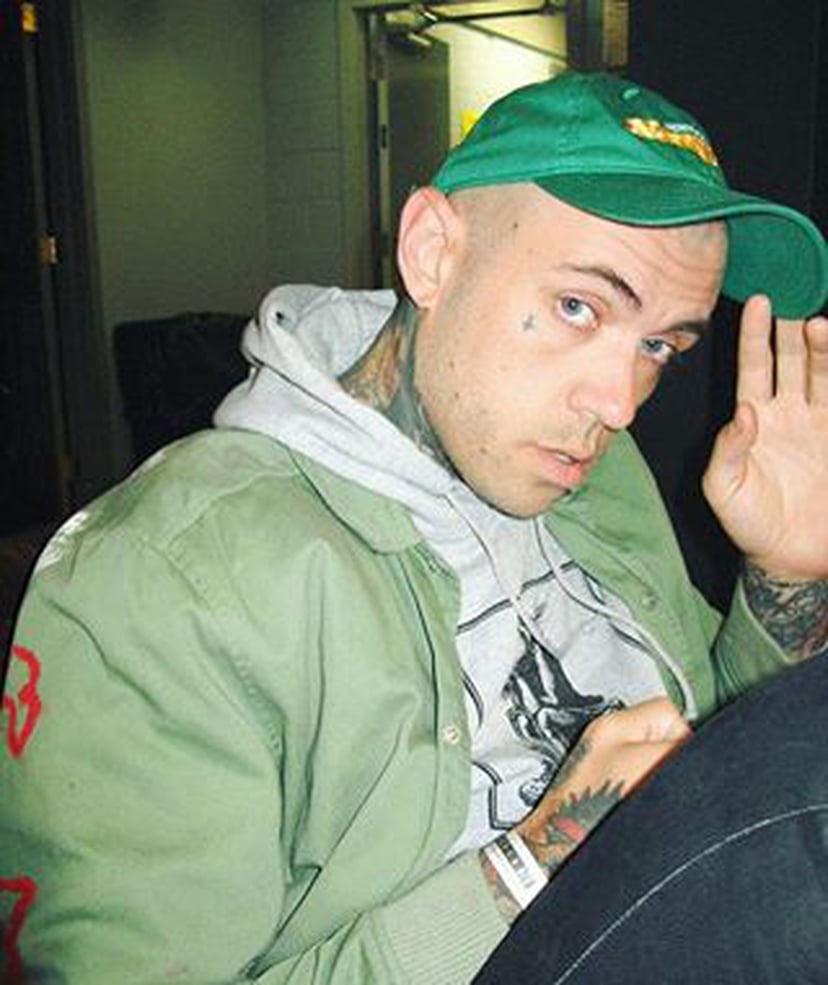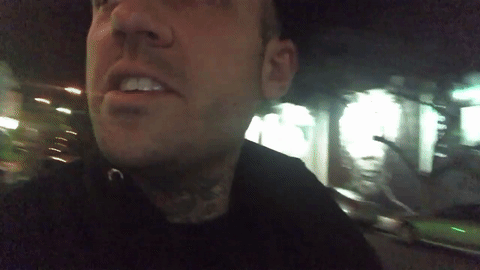 Adam22 filming the No Jumper Vlog
Adam Grandmaison (better known as Adam22, born on November 24, 1983) [33] is an American entrepreneur, podcast host, entertainer, music executive, and YouTube personality. He has founded several brands including the No Jumper Podcast, the ONSOMESHIT store, and The Comeup BMX blog. He is based in Los Angeles, California but is originally from New Hampshire. Adan is currently dating Lena The Plug. [28] In March of 2018, Adam22 faced multiple allegations of rape and physical abuse. [22] [20] [19]
Adam was born and raised in Nashua, New Hampshire. He has one sister and his mom was a librarian. From a young age, he had shown interest in BMX and by the time he was in high school would go ride in Boston with his friends. When he was in 6th grade, his father went to prison for a White collar crime, causing extreme stress on his family. He was released several years later when Adam was 16. Although he grew up in a chaotic household, Adam loves his parents and they did a great job. [10]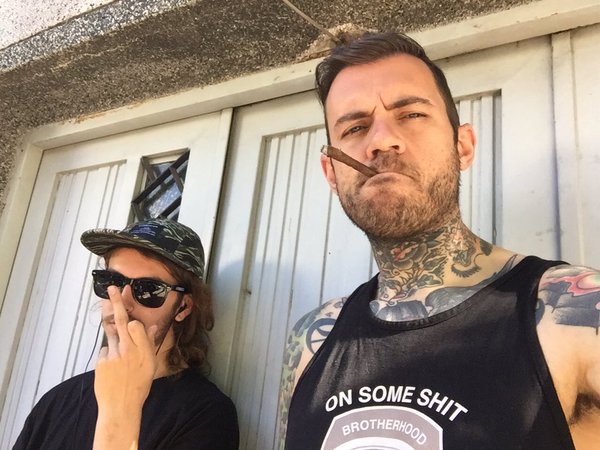 Smoking Backwoods
Adam attended Nashua High School South and throughout his time there he was straight edge. He was influenced by the culture of BMX at the time and the hardcore music scene around him. After graduating from high school, Adam attended community college in Massachusetts for a year and then transferred to UMass Lowell. Adam said that he went from having straights A's in community college to straights D's and maybe a B. He then dropped out and moved to New York to the dismay of his mother. [10]
Adam learned the ins and outs of executing Credit card fraud while still in college. When he moved to New York City, Adam and his friends would commit fraud throughout the Tri-State area. A few years into it, Adam said his illegal venture would make him stressed and anxious, and after a few of his boys got arrested, he retired from his illicit career path. He then turned to poker and was playing 12 hours a day with an average of 1,000 hands an hour. With both professions, he was making six figures. [10]
BMX Scene and The Comeup/On Some Shit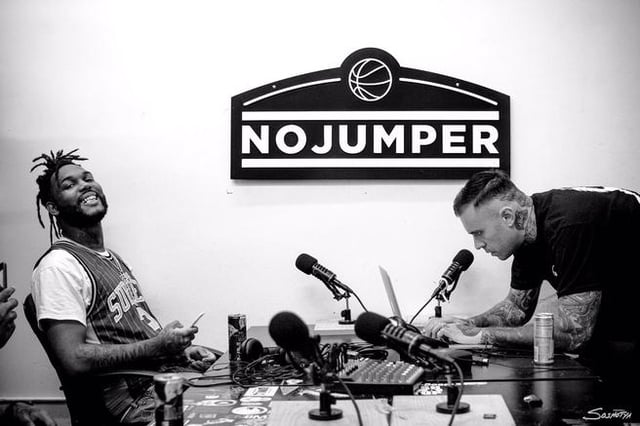 Adam22 and Lamb$ on the No Jumper podcast.
Since his days in New York, Adam was always a chill BMX rider who would always be down to ride downtown and draw graffiti.
He started his BMX blog The Comeup in 2006 in the midst of his poker career. Adam always had a passion for writing and first forays into blogging were writing video games reviews when he was nine. He was inspired by combining his favorite hip hop blog at the time, Nah Right, with the BMX forums he followed. He eventually started making a profit off advertisements and stopped playing poker to run the website full-time. Adam later founded ONSOMESHIT and started selling merch off the that website as well. Today he has both websites running and ran a ONSOMESHIT BMX store near Skid row before moving it to Melrose ave. [10]
In March 2018, Grandmaison announced via Twitter, a new label he founded in partnership with Atlantic Records, "No Jumper Records". [21]
Adam resides in Los Angeles, California. At one point was addicted to video games and says his favorites were Mortal Combat, Final Fantasy, and Tetris. [10] Adam met Lena when she DM'd him for her job at the time, and then he asked if she wanted to buy him drinks. [28] Their first date was Adam getting interviewed on a podcast by Gangsta Boo and Jackie Chain. [28] When he and Lena The Plug (Lena Nersesian) both hit 1 million subscribers, they promised to make a sex tape together, which did not end up happening. Yet, they already filmed a threesome with Taylor White. [5] He has a cat named Tony (Cat).
Sexual Assault Allegations
In March 2018 a number of rape and physical abuse allegations came against Adam originating from Conor Tripler's Twitter account. In a Twitter thread, Tripler shared multiple screenshots of messages he had with Adam's accusers as well as screenshots and archived links to old blog posts. [23] [24] [31] One one forum post, an account going by the username Grandmaison admits to having sex with a 16-year-old when he was 18 and a 17-year-old when he was 22. [31]