Teka$hi69 (6ix9ine)
671K VIEWS
Everipedia is now
IQ.wiki
- Join the
IQ Brainlist
and our
Discord
for early access to editing on the new platform and to participate in the beta testing.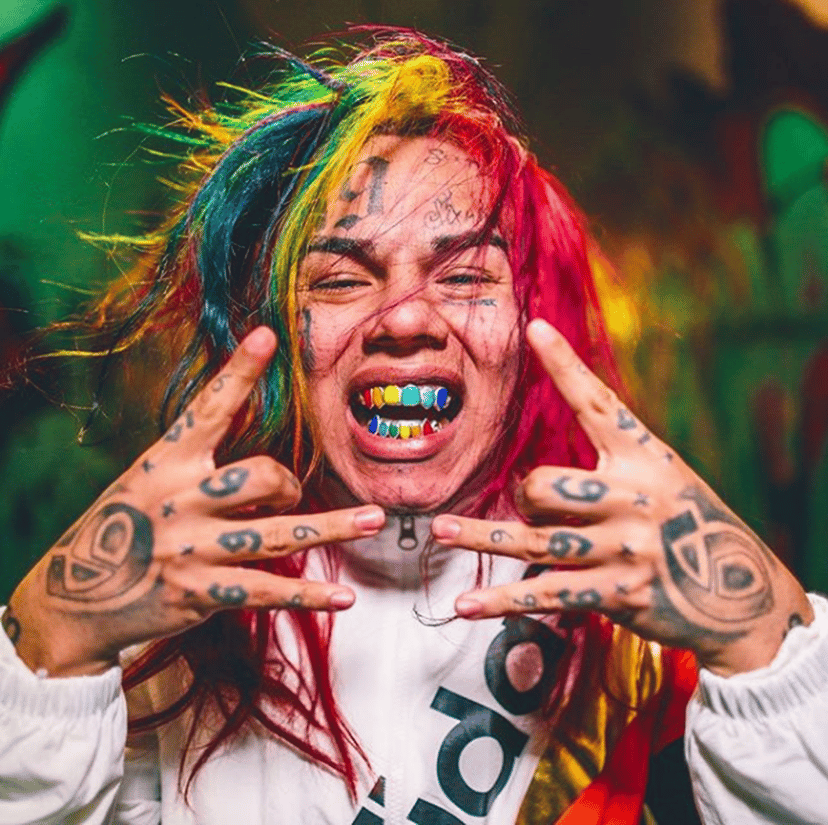 Teka$hi69 (6ix9ine)
Teka$hi69 (6ix9ine)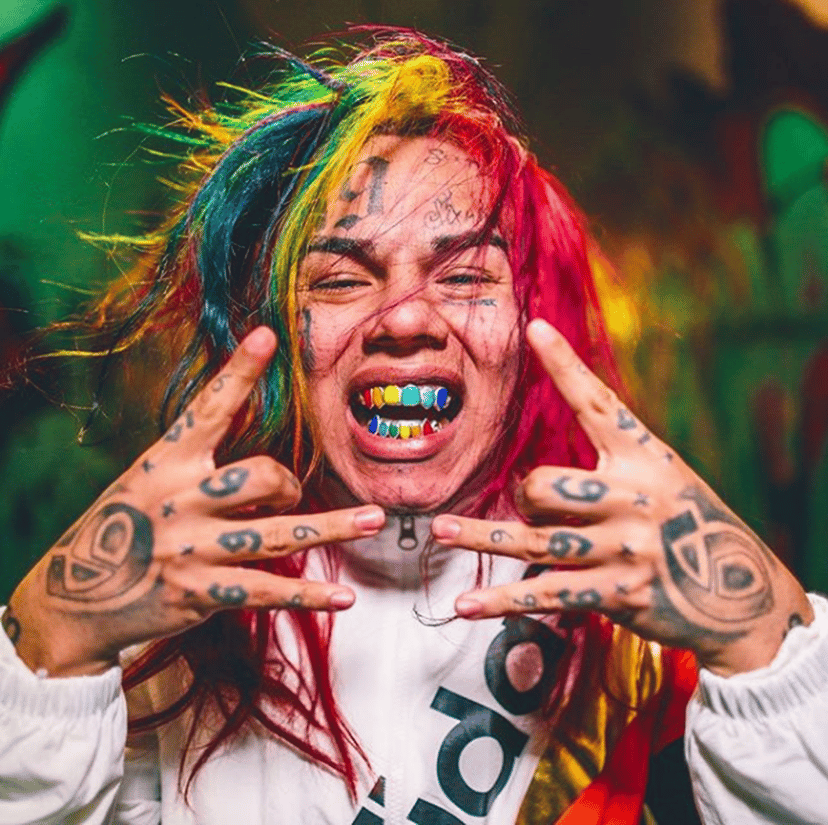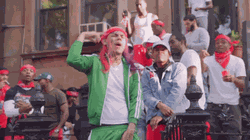 "Gummo" Music Video
Daniel Hernandez (known professionally as 6ix9ine, Teka$hi69, and Tekashi69, born May 8, 1996) is a rapper and meme who is lives in Brooklyn. He has collaborated with Young Thug, Tory Lanez, Trippie Redd, Fetty Wap, A Boogie wit da Hoodie, Famous Dex, Bodega Bamz, and DALYB.
He is signed to TenThousand Projects, a label headed by Universal Music Group chairman/Chief Executive Officer Lucian Grainge's son Elliot Grainge.
Some of 6ix9ine's early hits such"Yokai", "zeta zero 0.5", "Hellsing Station", and "Gummo" have each gained over millions of understanding on YouTube and SoundCloud. On the week of November 20, 2017, "Gummo" debuted on the Billboard Hot 100. His songs "Kooda", "Keke", and "Billy" have made the Billboard Top 100 as well.
Hernandez found success as a rapper through his creative low budget music videos early in his career incorporating incredible outfits, anime, explosive visual effects, machetes, Grand Theft Auto themes, and pyrotechnics. His more recent music videos feature Hernandez rapping with a large squad of people with him.
As of September 4 2020, 6ix9ine released his album TattleTales, of which contained Gooba and Trollz which peaked at number three and number one on the Billboard Hot 100.
Tekashi69 - Evolution (2014-2017) (Official Music Video)
Hernandez originally hails from Bushwick and is of both Mexican and Puerto Rican descent. His mother is from Mexico and his father is Puerto Rican. Growing up, he listened to heavy metal bands such as All That Remains and Parkway Drive.
He stopped going to school in 8th grade when he got expelled.
When he was 13, his father was murdered.
After his father died, he got a job as a busboy to help his mother out.
Hernandez also had multiple hustles including working at a bodega and selling weed just to make it by.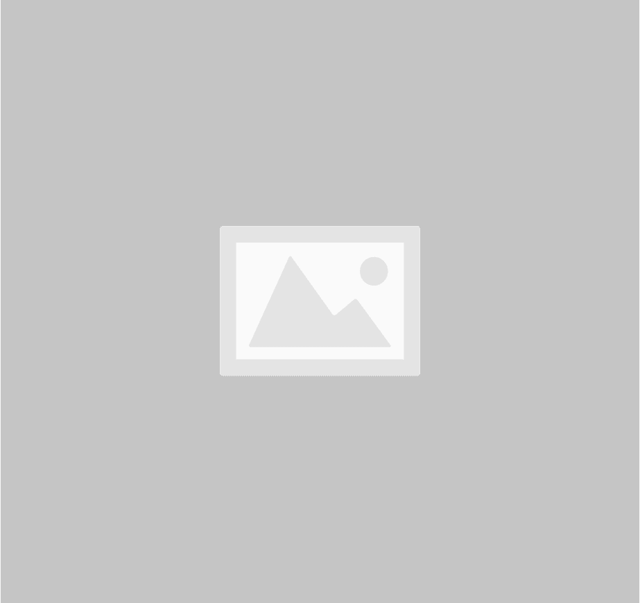 TEKA$HI69 collaborating with Trippie Redd
Hernandez credits RondoNumbaNine for motivating him to start rapping as well as being encouraged by several of his peers.
In 2015, he collaborated with Bodega Bamz who said of him:
"My n—- is insane.

He's like a mixture of Danny Brown and Odd Future.

His s— is crazy.

I think because of the shock value that he brings, he's gonna be one of those artists that you wont be able to turn the TV off to."
For an extended period of time, Teka$hi69 did not have an official SoundCloud or YouTube account and had been releasing videos exclusively through the Slovakian label F*ckthem. In the spring of 2017, he went on his first tour through Europe. Hernandez tries to have a unique aesthetic and attempts to have different themes in his music videos including Street Fighter and Grand Theft Auto (game). He has since gotten A SoundCloud account and has over 183K followers as of January 2018.
Hernandez is slated to release a mixtape in late 2017.
On October 8, 2017, Hernandez released the music video for his song, "Gummo", produced by Pi'erre Bourne on Youtube. The video has been viewed over 100 million times.
On December 3, 2017, Hernandez released the song and official music video "Kooda" on Youtube.
On January 14, 2018, he released "Keke" on Youtube. The song features Fetty Wap and A Boogie wit da Hoodie.
6ix9ine has a hyper-aggressive, full-throated approach in his lyrics.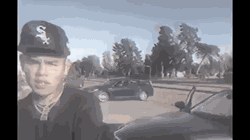 A GIF of 6ix9ine dancing
Teka$hi69 has been a viral meme multiple times and in the past posted his antics on Instagram. As a result of repeatedly breaching Instagram's terms of service, his account was deleted 5 times. Teka$hi69 has been discussed on the /r/streetwear subreddit and blogged about on outlets such as 2DOPEBOYZ.
In early July 2017, Teka$hi69 uploaded a photo to Instagram"PUT A HOLE IN HIS HEAD HE A DOLPHIN ??????#SG69". The photo was soon captioned by "When you defeat all the SoundCloud Rappers, this is the final boss." The meme received over 3500 likes on the black people twitter subreddit and was spread throughout social media.
Meaning of "69" and "HIV"
Teka$hi69 has "69" tattooed on his body over 200 times.
He says that 69 represents a lifestyle.
He reps #scumgang and scum is an acronym for "society can't understand me."
A large part of Teka$hi69's personality is standing up for people who can't stand up for themselves.
An example of this is when he was younger, he would participate in the AIDS walk in New York to support his friends that had the disease. In honor of their struggle, Teka$hi has HIV tattooed on his back. He plans to come out with his own line of condoms.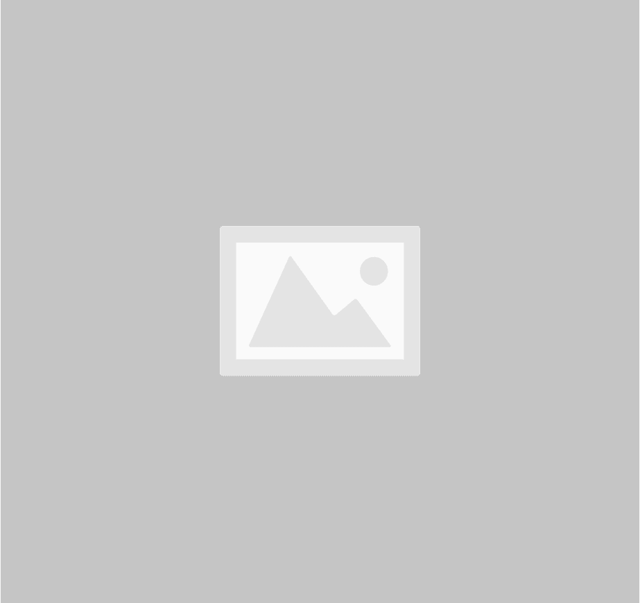 TEKA$HI69 collaborating with DALYB
Teka$hi69 went to jail for selling heroin outside a store and then beating up the owner of the store, he has several priors before that. He was working in the bodega and selling heroin at the same time. He was a minor at the time and went to jail for a few months. After getting out of jail, he kept out of trouble and focused more on his music career.
Child in a Sexual Performance Controversy

Tekashi69 Addresses his Sexual Misconduct Charges from 2014.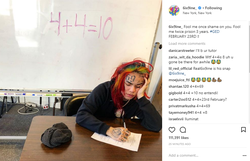 Instagram post of 6ix9ine studying for his GED
On August 7, 2017, rapper Zillakami posted on his Instagram a picture of a man named Daniel Hernandez's criminal record. It shows that in March 2015, Hernandez plead guilty to New York Penal Law § 263.05: Use of a child in a sexual performance. Genius and Jezebel confirmed that Hernandez pled guilty.
On November 18, 2017, in an interview with DJ Akademiks, Hernandez stated that he did not have any sexual intercourse with a girl, but that he was in a video in the same room as her. He also states that he was charged in a case simply because he was there.
Hernandez told Akademiks that the incident occurred in 2014, when he was 17 years old.
He admits he uploaded a video from the night he was with the girl to his Instagram account that then got banned from the platform.
He criticized Genius for publishing a piece of the incident without the full story. Genius responded by saying that they stood by their story.
On December 14th, 2017, Rich Juzwiak wrote an article contradicting the claims made by Hernandez in his interview with Akademiks. The event took place not in 2014 but on the night of February 21st, 2015 when Hernandez was 18-years-old. According to the complaint, three videos were uploaded to social media websites of a 13-year-old girl engaging in sexual acts with two grown men, Daniel Hernandez and Taquan Anderson (otherwise known as Tay Milly). It was reported to the authorities when her mother saw the videos online.
In the first video, the child engages in oral sex with Anderson while Hernandez makes a thrusting motion with his pelvis behind her smacking her buttocks. She is completely nude in the video. In the second video, the child is sitting on Hernandez's lap with his arms around her while Anderson poured a cup of liquid on her breasts and then proceeds to grab them. She is wearing a light colored bra and dark colored underwear. In the third video, the child is completely nude laying across Hernandez and Anderson; Anderson proceeded to touch her legs and vagina with his hand.
Hernandez asserted to police that when he shared the videos on his Instagram TEKASHIIII69 that he was doing it for the image saying "The SCUMBAG persona is just for shock value. It started when I started making clothing with the words 'HIV' and 'pussy' on it. They got famous and went viral. Bam. Because 'pussy' and 'HIV' worked, the SCUMBAG69 hashtag would have the same shock value."
One of the plea deal requirements of Hernandez was for him to complete his GED.
As of January 2018, he had passed all of the sections except for science.
Judge Hon.
Felicia Mennin ordered Hernandez to pass the test or face up to three years in prison saying "What's the problem?
This case has been happening since 2015...
This is ridiculous."
He has until April 10th to complete the exam.
Hernandez posted a picture on his Instagram studying for the test, captioning i "Fool me once shame on you.
Fool me twice prison 3 years.
#GED FEBRUARY 23RD ‼️"
On November 18, 2018, Hernandez, his former manager Kifano Jordan, and three other associates were arrested.
Hernandez is charged with federal racketeering and firearms charges, including conspiracy to murder and armed robbery, and faces 32 years to life in prison.
Hernandez allegedly is part of "a violent sect of the Bloods".
Hernandez' attorney, Lance Lazzaro, advocated for bail for his client under the condition that Hernandez surrender his passport, pay over $1 million for bail and be placed under house arrest.
However, the judge denied bail, opting to keep Hernandez in custody and citing that the rapper may still be a danger to the community even if those bail conditions were met.
Hernandez' legal team plans to appeal that decision.
Hernandez is being held at the Metropolitan Detention Center in Brooklyn.
Although former collaborators, Teka$hi69 and Trippie Redd have been beefing. In November 2017, Trippie Redd took to Instagram live accusing Teka$hi69 of having him jumped while he was in New York and went on to call Tekashi a "weirdo", a "rapist", and "gay". Trippie claims to have went to Tekashi's mother's house and blasted "Gummo" outside of it and later banned Tekashi from stepping foot in Los Angeles and Atlanta. Tekashi responded in an Instagram live video sarcastically showing concern for Trippie, advising him to put an ice pack on his chin and to stop snitching cause it isn't gangster. Trippie then accused Tekashi of being the gay porn star Apache Blu, and several screenshots were circulated online of Blu engaging in homosexual intercourse. It was confirmed that Tekashi and Apache Blu are not the same person.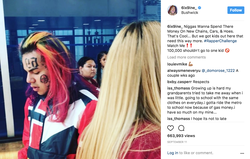 Hernandez donating money to a school in Bushwick shared on his Instagram
Hernandez has donated money to local schools in his hometown of Bushwick. On September 11, 2017, he posted to Instagram, a video of him donating some of his earnings to students.
The money funded their snacks and future school trips.
He is the father of one daughter.