Everipedia is now
IQ.wiki
- Join the
IQ Brainlist
and our
Discord
for early access to editing on the new platform and to participate in the beta testing.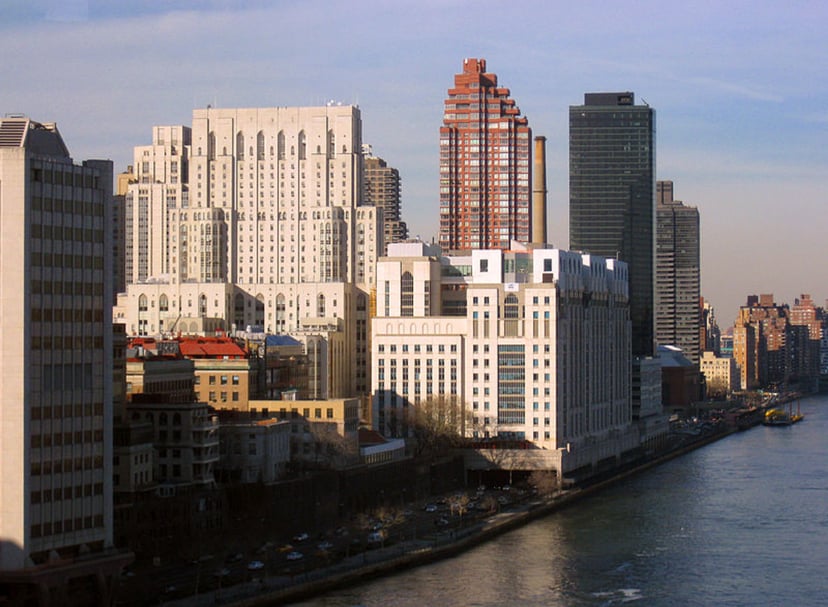 Health care
Health care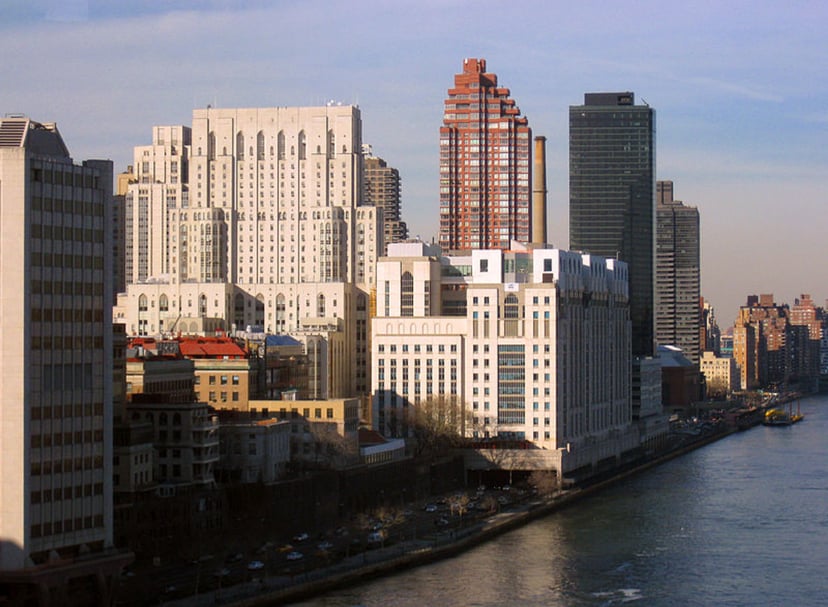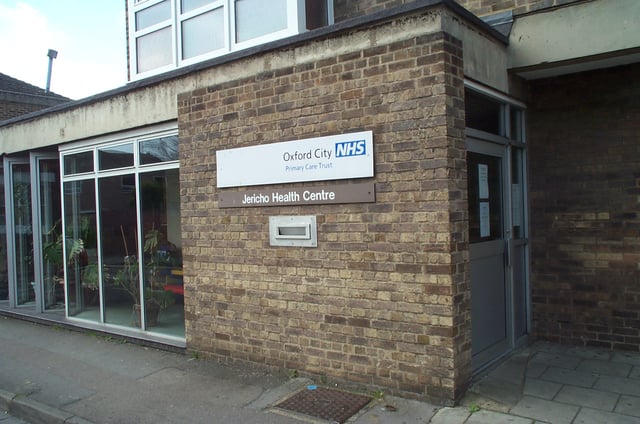 Primary care may be provided in community health centers.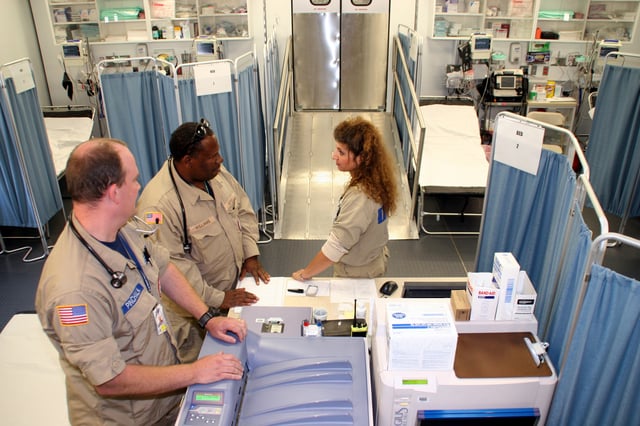 The emergency room is often a frontline venue for the delivery of primary medical care.
The delivery of modern health care depends on groups of trained professionals and paraprofessionals coming together as interdisciplinary teams.[5] This includes professionals in medicine, psychology, physiotherapy, nursing, dentistry, midwifery and allied health, along with many others such as public health practitioners, community health workers and assistive personnel, who systematically provide personal and population-based preventive, curative and rehabilitative care services.
While the definitions of the various types of health care vary depending on the different cultural, political, organizational and disciplinary perspectives, there appears to be some consensus that primary care constitutes the first element of a continuing health care process and may also include the provision of secondary and tertiary levels of care.[6] Health care can be defined as either public or private.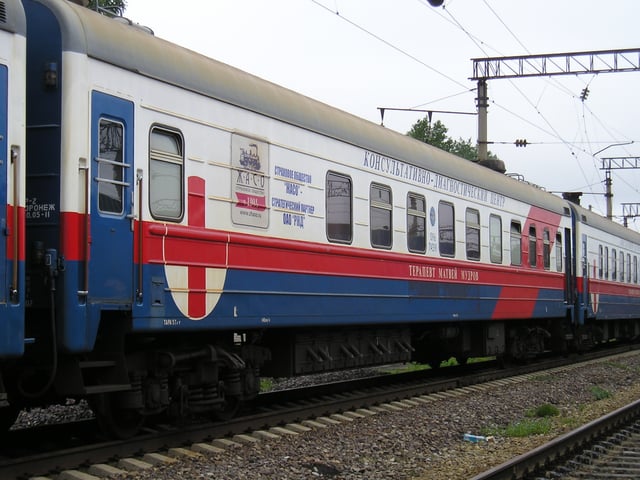 Medical train "Therapist Matvei Mudrov" in Khabarovsk, Russia[7]
Primary care refers to the work of health professionals who act as a first point of consultation for all patients within the health care system.[6][8] Such a professional would usually be a primary care physician, such as a general practitioner or family physician. Another professional would be a licensed independent practitioner such as a physiotherapist, or a non-physician primary care provider such as a physician assistant or nurse practitioner. Depending on the locality, health system organization the patient may see another health care professional first, such as a pharmacist or nurse. Depending on the nature of the health condition, patients may be referred for secondary or tertiary care.
Primary care is often used as the term for the health care services that play a role in the local community.
It can be provided in different settings, such as Urgent care centers which provide same day appointments or services on a walk-in basis.
Primary care involves the widest scope of health care, including all ages of patients, patients of all socioeconomic and geographic origins, patients seeking to maintain optimal health, and patients with all types of acute and chronic physical, mental and social health issues, including multiple chronic diseases. Consequently, a primary care practitioner must possess a wide breadth of knowledge in many areas. Continuity is a key characteristic of primary care, as patients usually prefer to consult the same practitioner for routine check-ups and preventive care, health education, and every time they require an initial consultation about a new health problem. The International Classification of Primary Care (ICPC) is a standardized tool for understanding and analyzing information on interventions in primary care based on the reason for the patient's visit.[9]
Common chronic illnesses usually treated in primary care may include, for example: hypertension, diabetes, asthma, COPD, depression and anxiety, back pain, arthritis or thyroid dysfunction. Primary care also includes many basic maternal and child health care services, such as family planning services and vaccinations. In the United States, the 2013 National Health Interview Survey found that skin disorders (42.7%), osteoarthritis and joint disorders (33.6%), back problems (23.9%), disorders of lipid metabolism (22.4%), and upper respiratory tract disease (22.1%, excluding asthma) were the most common reasons for accessing a physician.[10]
In the United States, primary care physicians have begun to deliver primary care outside of the managed care (insurance-billing) system through direct primary care which is a subset of the more familiar concierge medicine. Physicians in this model bill patients directly for services, either on a pre-paid monthly, quarterly, or annual basis, or bill for each service in the office. Examples of direct primary care practices include Foundation Health in Colorado and Qliance in Washington.
In context of global population aging, with increasing numbers of older adults at greater risk of chronic non-communicable diseases, rapidly increasing demand for primary care services is expected in both developed and developing countries.[11][12] The World Health Organization attributes the provision of essential primary care as an integral component of an inclusive primary health care strategy.[6]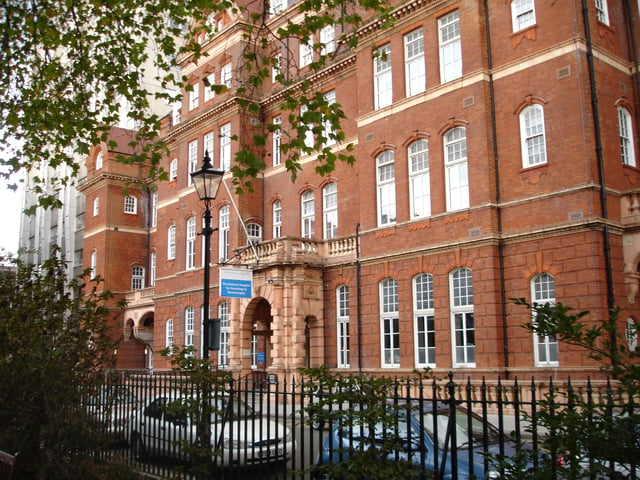 The National Hospital for Neurology and Neurosurgery in London, United Kingdom is a specialist neurological hospital.
The term quaternary care is sometimes used as an extension of tertiary care in reference to advanced levels of medicine which are highly specialized and not widely accessed. Experimental medicine and some types of uncommon diagnostic or surgical procedures are considered quaternary care. These services are usually only offered in a limited number of regional or national health care centers.[14][15] Quaternary care is more prevalent in the United Kingdom.
Many types of health care interventions are delivered outside of health facilities.
They include many interventions of public health interest, such as food safety surveillance, distribution of condoms and needle-exchange programs for the prevention of transmissible diseases.
They also include the services of professionals in residential and community settings in support of self care, home care, long-term care, assisted living, treatment for substance use disorders among other types of health and social care services.
Community rehabilitation services can assist with mobility and independence after loss of limbs or loss of function. This can include prosthesis, orthotics or wheelchairs.
Many countries, especially in the west, are dealing with aging populations, so one of the priorities of the health care system is to help seniors live full, independent lives in the comfort of their own homes.
There is an entire section of health care geared to providing seniors with help in day-to-day activities at home such as transportation to and from doctor's appointments along with many other activities that are essential for their health and well-being.
Although they provide home care for older adults in cooperation, family members and care workers may harbor diverging attitudes and values towards their joint efforts.
This state of affairs presents a challenge for the design of ICT (information and communication technology) for home care.[16]
Because statistics show that over 80 million Americans have taken time off of their primary employment to care for a loved one,[17] many countries have begun offering programs such as Consumer Directed Personal Assistant Program to allow family members to take care of their loved ones without giving up their entire income.
With obesity in children rapidly becoming a major concern, health services often set up programs in schools aimed at educating children about nutritional eating habits, making physical education a requirement and teaching young adolescents to have positive self-image.
Health care ratings are ratings or evaluations of health care used to evaluate the process of care and health care structures and/or outcomes of health care services. This information is translated into report cards that are generated by quality organizations, nonprofit, consumer groups and media. This evaluation of quality is based on measures of:
hospital quality

health plan quality

physician quality

quality for other health professionals

of patient experience
Health care extends beyond the delivery of services to patients, encompassing many related sectors, and is set within a bigger picture of financing and governance structures.
A health system, also sometimes referred to as health care system or healthcare system is the organization of people, institutions, and resources that deliver health care services to populations in need.
The quantity and quality of many health care interventions are improved through the results of science, such as advanced through the medical model of health which focuses on the eradication of illness through diagnosis and effective treatment. Many important advances have been made through health research, biomedical research and pharmaceutical research, which form the basis for evidence-based medicine and evidence-based practice in health care delivery.
Health services research can lead to greater efficiency and equitable delivery of health care interventions, as advanced through the social model of health and disability, which emphasizes the societal changes that can be made to make populations healthier.[22] Results from health services research often form the basis of evidence-based policy in health care systems. Health services research is also aided by initiatives in the field of artificial intelligence for the development of systems of health assessment that are clinically useful, timely, sensitive to change, culturally sensitive, low burden, low cost, built into standard procedures, and involve the patient.[23]
Administration and regulation
The management and administration of health care is vital to the delivery of health care services. In particular, the practice of health professionals and operation of health care institutions is typically regulated by national or state/provincial authorities through appropriate regulatory bodies for purposes of quality assurance.[29] Most countries have credentialing staff in regulatory boards or health departments who document the certification or licensing of health workers and their work history.[30]
Health information technology
Health information technology (HIT) is "the application of information processing involving both computer hardware and software that deals with the storage, retrieval, sharing, and use of health care information, data, and knowledge for communication and decision making."[31]
Health information technology components:
Electronic Health Record (EHR) - An EHR contains a patient's comprehensive medical history, and may include records from multiple providers.[32]

Electronic Medical Record (EMR) - An EMR contains the standard medical and clinical data gathered in one's provider's office.[32]

Personal Health Record (PHR) - A PHR is a patient's medical history that is maintained privately, for personal use.[33]

Medical Practice Management software (MPM) - is designed to streamline the day-to-day tasks of operating a medical facility. Also known as practice management software or practice management system (PMS).

Health Information Exchange (HIE) - Health Information Exchange allows health care professionals and patients to appropriately access and securely share a patient's vital medical information electronically.[34]
Category:Healthcare by country

Healthcare system / Health professionals

Health equity

Health policy

Universal health care