Everipedia is now
IQ.wiki
- Join the
IQ Brainlist
and our
Discord
for early access to editing on the new platform and to participate in the beta testing.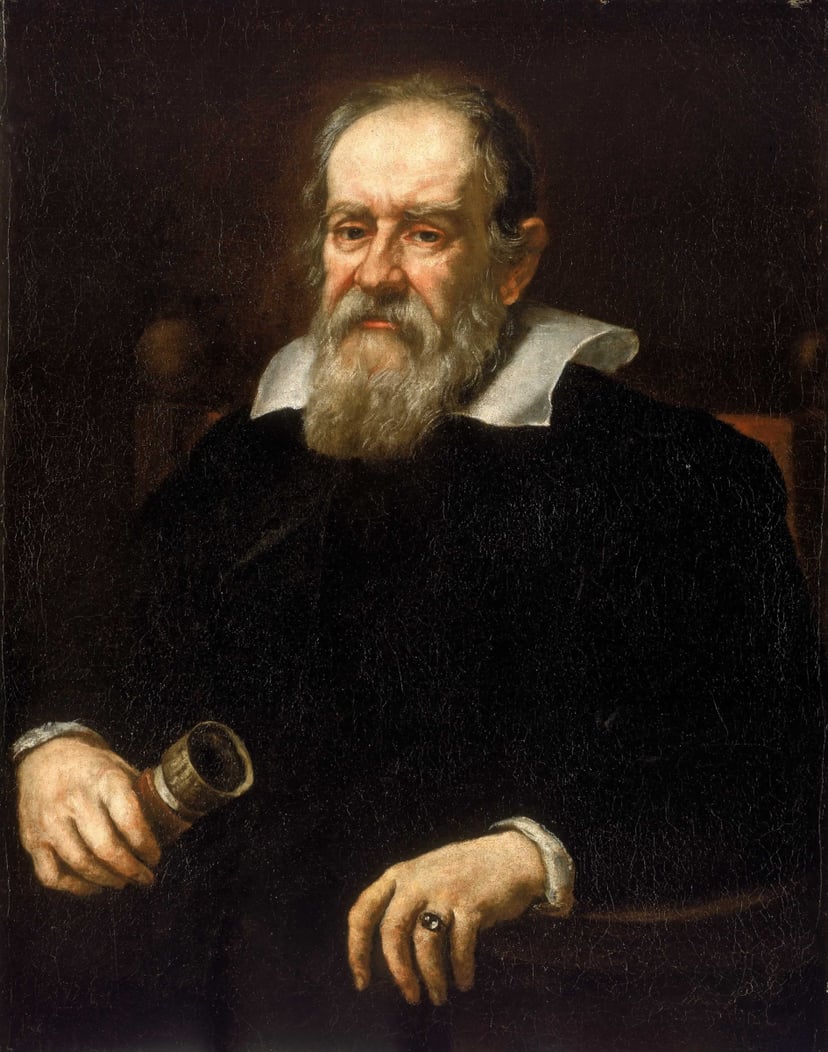 Galileo Galilei
Galileo Galilei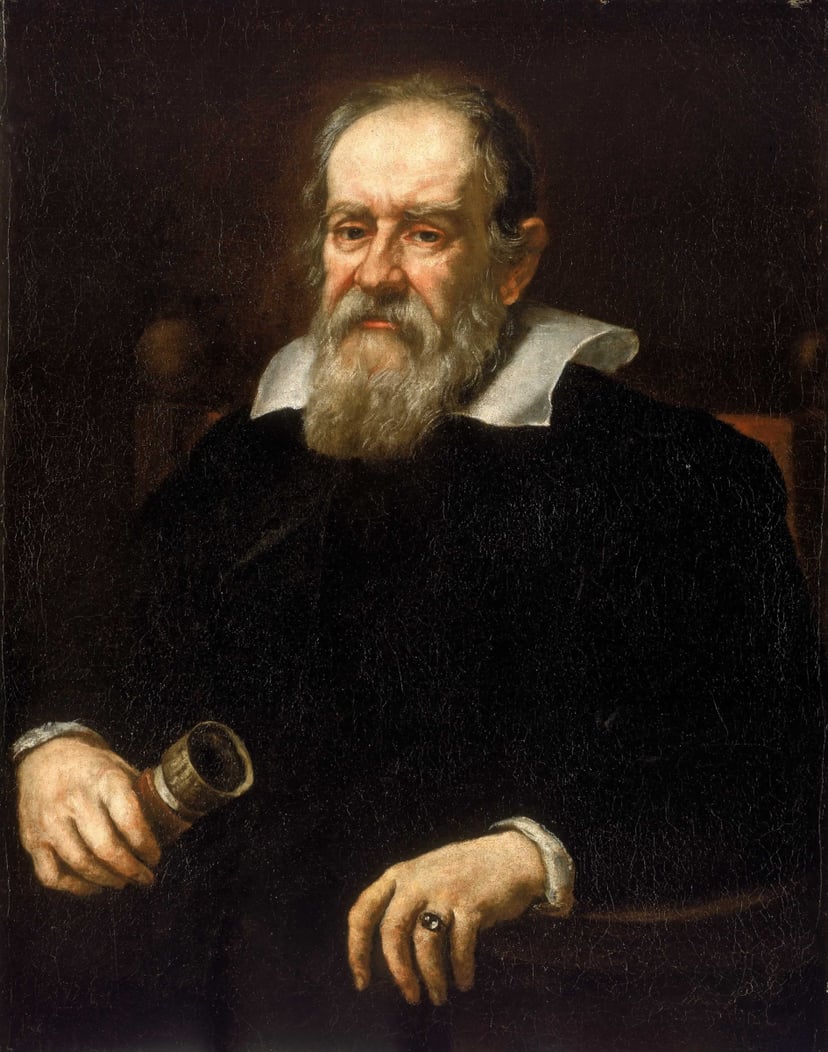 Born

15 February 1564




Died

8 January 1642

(1642-01-08)

(aged 77)




Arcetri, Grand Duchy of Tuscany

Residence

Grand Duchy of Tuscany

Alma mater

University of Pisa 1580–1585 (no degree)

Known for

Dynamics

Telescopic observational astronomy

Heliocentrism

Scientific career

Fields

Astronomy, physics, engineering, natural philosophy, mathematics

Institutions

University of Pisa 1589–1592

University of Padua 1592–1610

Patrons

Cardinal del Monte

Fra Paolo Sarpi

Prince Federico Cesi

Cosimo II de Medici

Ferdinando II de Medici

Maffeo Barberini

Academic advisors

Ostilio Ricci[7]

Notable students

Benedetto Castelli

Mario Guiducci

Vincenzo Viviani[8]

Signature

Notes

His father was the musician Vincenzo Galilei. Galileo Galilei's mistress Marina Gamba (1570 – 21 August 1612?) bore him two daughters (Maria Celeste (Virginia, 1600–1634) and Livia (1601–1659), both of whom became nuns), and a son, Vincenzo (1606–1649), a lutenist.