Everipedia is now
IQ.wiki
- Join the
IQ Brainlist
and our
Discord
for early access to editing on the new platform and to participate in the beta testing.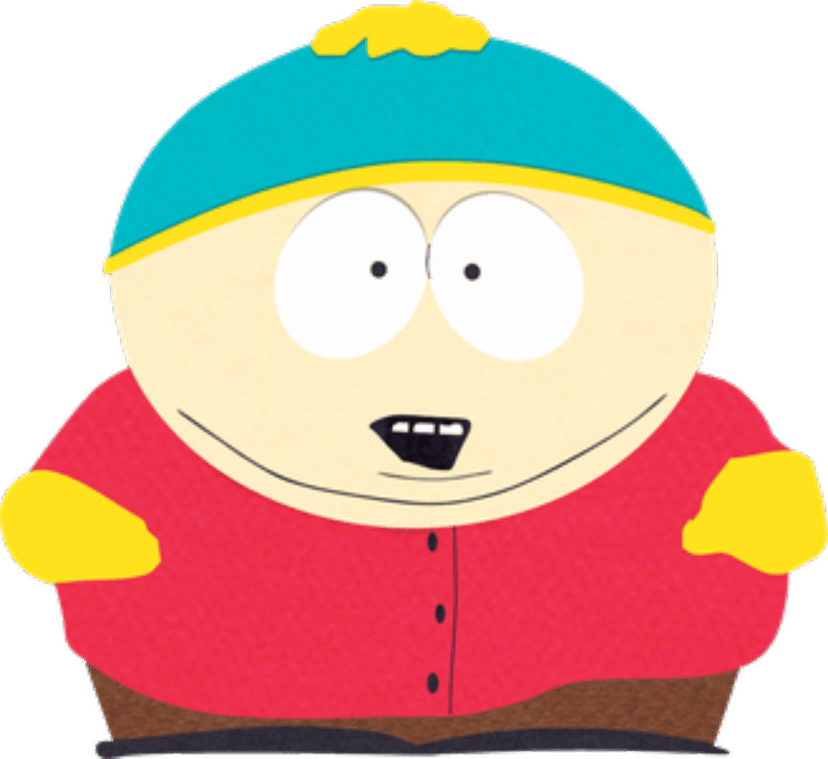 Eric Cartman
Eric Cartman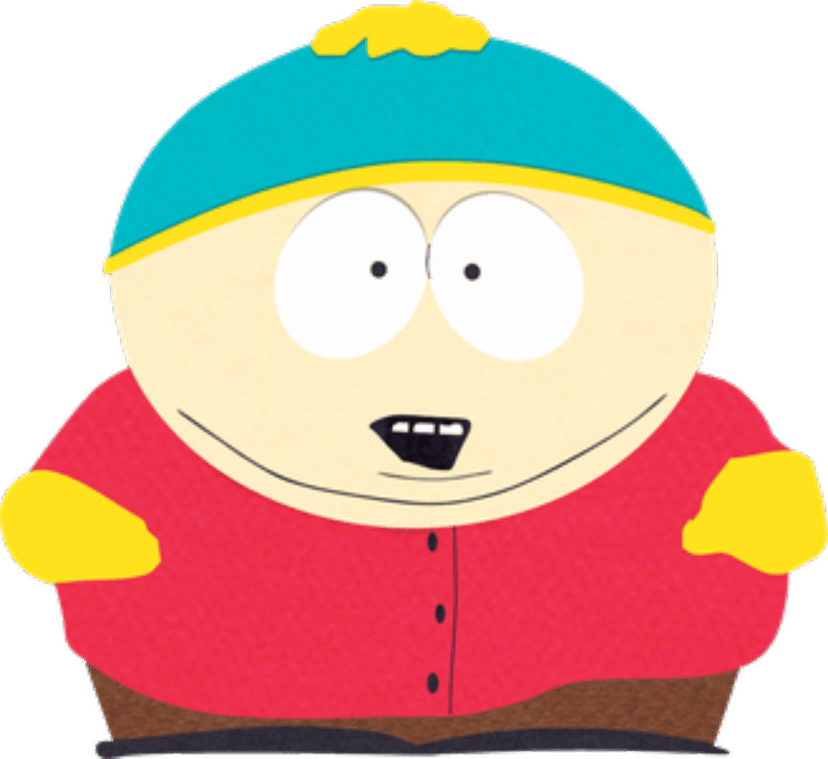 Eric Cartman

South Park character

First appearance

Jesus vs. Frosty (1992) (short)

Created by

Trey Parker




Matt Stone

Voiced by

Trey Parker

Information

Full name

Eric Theodore Cartman

Alias

The Coon

Gender

Male

Family

Liane Cartman (mother)




Jack Tenorman (father)




Scott Tenorman (half-brother)




Significant

other

Heidi Turner (ex-girlfriend)

Relatives

(details)

Nationality

American

Residence

South Park, Colorado
Eric Theodore Cartman, often referred to just by his surname,[1] is a main character in the animated television series South Park, created by Matt Stone and Trey Parker, and voiced by Parker. Cartman is one of four central characters in South Park, along with Stan Marsh, Kyle Broflovski, and Kenny McCormick. Cartman first appeared, originally in prototypical form in a 1992 animated short Jesus vs. Frosty, and a 1995 animated short Jesus vs. Santa, and first appeared on television in the pilot episode of South Park, "Cartman Gets an Anal Probe", on August 13, 1997.
Cartman is an elementary school student who lives with his mother in the fictional town of South Park, Colorado, where he routinely has extraordinary experiences atypical of a small town. Cartman has been portrayed as aggressive, prejudiced, arrogant and narcissistic since his character's inception; Stone and Parker describe the character as "a little Archie Bunker". These traits are significantly augmented in later seasons as his character evolves and he begins to exhibit extremely psychopathic, sociopathic and manipulative behavior and also be depicted as highly intelligent, able to execute morally appalling plans and business ideas with success.
Cartman is considered to be the most popular and famous character on South Park.[2][3][4] Parker and Stone state that he is their favorite character, and the one with whom they most identify. South Park has received both praise and criticism for Cartman's politically incorrect behavior. Prominent publications and television channels have included Cartman on their lists as one of the most iconic television and cartoon characters of all time.
Eric Cartman

South Park character

First appearance

Jesus vs. Frosty (1992) (short)

Created by

Trey Parker




Matt Stone

Voiced by

Trey Parker

Information

Full name

Eric Theodore Cartman

Alias

The Coon

Gender

Male

Family

Liane Cartman (mother)




Jack Tenorman (father)




Scott Tenorman (half-brother)




Significant

other

Heidi Turner (ex-girlfriend)

Relatives

(details)

Nationality

American

Residence

South Park, Colorado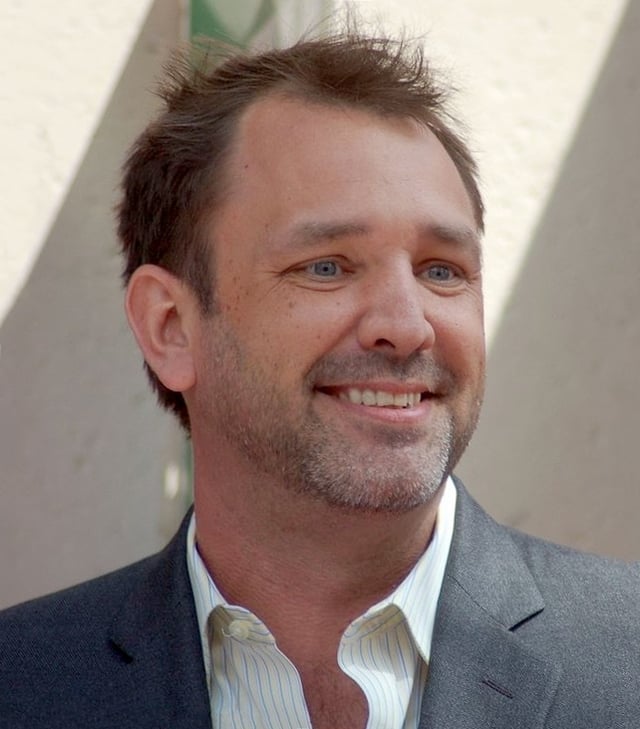 Cartman is voiced by series co-creator Trey Parker.
A precursor to Cartman first appeared in the first The Spirit of Christmas short, dubbed Jesus vs. Frosty, created by Parker and Stone in 1992 while they were students at the University of Colorado. In the short, Cartman was actually named "Kenny", and the catchphrase "Oh my God, they killed Kenny!" was exclaimed when the character representing Cartman was killed by an evil snowman. The character was composed of construction paper cutouts and animated through the use of stop motion.[27] When commissioned three years later by friend Brian Graden to create another short as a video Christmas card that he could send to friends, Parker and Stone created another similarly-animated The Spirit of Christmas short, dubbed Jesus vs. Santa.[28][29] In this short, his character first appears as he does in the series, and is given the name "Cartman", while the character of Kenny appears as the character is depicted today and given Cartman's moniker from the previous short. Cartman next appeared on August 13, 1997, when South Park debuted on Comedy Central with the episode "Cartman Gets an Anal Probe".
In keeping with the show's animation style, Cartman is composed of simple geometrical shapes and primary colors.[27][30] He is not offered the same free range of motion associated with hand-drawn characters; his character is mostly shown from one direction, and his movements intentionally jerky.[7][27][30] Ever since the show's second episode, "Weight Gain 4000" (season one, 1997), Cartman, like all other characters on the show, has been animated with computer software, though he is portrayed to give the impression that the show still utilizes its original technique.[27]
Cartman is usually depicted wearing winter attire which consists of a red coat, brown pants, yellow gloves/mittens, and a yellow-brimmed turquoise knit cap tapered with a yellow pom-pom. He has parted brown hair, and he is seen without his hat more often than the other characters with distinctive headwear. As he is overweight, his body is wider and his hands noticeably larger than those of the other children, and his head is more elliptical. An additional curved line on his lower face represents a double chin.
Although he had originally voiced Cartman without any computer manipulation, Parker now does so by speaking within his normal vocal range with a childlike inflection. The recorded audio is then edited with Pro Tools, and the pitch is altered to make the voice sound like that of a fourth grader.[31][32][33] Parker says to achieve the effect of Cartman's voice, he simply uses the same technique when voicing Stan while "adding a lot of fat to it".[34]
There's a big part of me that's Eric Cartman. He's both of our dark sides, the things we'd never say.  Trey Parker[46]
Cartman is foul-mouthed (as are his friends) to provide a means for Parker and Stone to portray how they believe young boys really talk when they are alone.[30][47] According to Parker, Cartman does not possess the "underlying sweetness" of the show's other child characters. Cartman is shown at times to be completely amoral and remorseless. Cartman is amused by bodily functions and toilet humor,[48] and his favorite television personalities are Terrance and Phillip, a Canadian duo whose comedy routines on their show-within-the-show revolve substantially around fart jokes.
Cartman is sensitive and in denial about his obesity. Often reasserting Liane's notion by exclaiming "I'm not fat, I'm big-boned!" and will just as often either threaten to bring harm to anyone who mocks his weight or curse them out in aggravation.[9] He has also had people killed, such as when he drove his psychiatrist's wife to suicide after enduring a long tirade about his weight. He views himself as more mature than his fellow friends and classmates, and often grows impatient with their company; despite claiming to be more mature, he will often break down crying childishly and pathetically whenever he feels defeated. This often leads to loud arguments, which in earlier seasons typically end with Cartman peevishly saying "Screw you guys... I'm going home!" and then leaving.[9] In an action King's College philosophy professor David Kyle Johnson describes as "directed either toward accomplishing his own happiness or the unhappiness of others", Cartman often feigns actual friendship with his classmates when needing a favor.[15] The lack of a true father figure in his life, and Liane's promiscuity and drug use have caused repressed psychological hardship in Cartman's life. As a parent, Liane often spoils Cartman,[49][50] and is largely ineffectual as a disciplinarian.[51] Cartman sometimes commands his mom to do tasks for him, but more often resorts to pleading with her in an ingratiating tone. When neither method works, he resorts to excessive and indecipherable whining, to which Liane usually succumbs.[52] Parker has noted that this is the primary cause for Cartman's behavior, stating that Cartman is "just a product of his environment".[9]
We always had this thing where Cartman's mother was so sweet—she was always so sweet to him and giving him whatever he wanted. And I don't know if it's worse in L.A. than most places in the country—I hope so—but [we've met] so many parents who were just so desperately trying to be friends to their kids. And it was the thing we really picked up on. And it was just like, 'These [people] are making these really evil kids'.– Trey Parker, discussing Liane's role in shaping Cartman's personality in an interview with NPR[9]
Cartman thrives on achieving ascendancy over others,[53] and exerts his will by demagogy and by demanding that others "Respect my authoritah!"[9] Cartman has several times declared that his dream is getting "Ten million dollars". He has shown initiative in taking a businesslike approach to earning money, starting his own "hippie control" and "parental revenge" operations, as well as a Christian Rock and a boy band, a basketball team of crack babies (parody of the NCAA) and his own church.[54]
Cartman's anti-Semitism, while mostly limited to mocking Kyle, culminates in the season eight (2004) episode "The Passion of the Jew". In the episode, Cartman, after watching The Passion of the Christ numerous times, deifies the film's director, Mel Gibson, and starts an official Gibson fan club, praising Gibson for "trying to express—through cinema—the horror and filthiness of the common Jew".[55] Cartman's interpretation of the film influences him to dress up as Adolf Hitler and lead other fan club members (who are oblivious of Cartman's actual intentions) in a failed effort to engage in a systematic genocide of the Jews similar to that of the Final Solution.[55] In the season 10 (2006) episode "Smug Alert!", Cartman anonymously saves Kyle's life in an effort to get him and his family to return to South Park from San Francisco, revealing that he craves the animosity shared between the two.[56] And in "Coon vs. Coon and Friends" (season 14, 2010), Cartman directs the "evil god" Cthulhu to destroy "most of the synagogues". However, in the 16th-season episode "Jewpacabra" Cartman revealed he had converted to Judaism after a hallucinogenic dream. As of season 19, it is unsure whether he has retained this trait or whether it was simply a plot point in that one episode.
Upon hearing his classmates tell him that they hold him in the lowest regard possible and that they could not possibly think any worse of him, a stubborn Cartman misinterprets this act as their attempt to make him feel better, and convinces himself that everyone thinks he is the "coolest kid in school". In the season 13 (2009) episode "Fishsticks", Cartman subconsciously believes that he helped in creating a joke that quickly becomes a nationwide sensation, despite the fact that the character Jimmy Valmer writes the joke without any assistance. Carlos Delgado of If Magazine noted this as "Cartman being so egotistical that he manipulates the past to serve his own purposes".[57]
Before season 20, little was shown concerning Cartman's romantic interests, as for the most part, his attitude towards females had been sexist. However, at least in one episode ("Chef Goes Nanners"), Cartman develops an attraction to Wendy, which is apparent by the end of the episode when Wendy describes her temporary infatuation towards Cartman as 'sexual tension' and even though Cartman agrees in front of Wendy, he sighs with sorrow at being alone again. During a period when he was physically unable to control his speech and he repeatedly blurted hidden feelings, he expressed a romantic interest in classmate Patty Nelson, a side character who has not been seen before or since. In Season 20, after Cartman is wrongfully accused of being a persistent and highly aggressive internet troll (actually Gerald Broflovski) leaving foul posts primarily targeting women and girls on South Park Elementary's school message boards, the other boys destroy most of Cartman's electronics, and by extension, his social media presence, causing him to become despondent to everything around him. That is until Heidi Turner, who had quit social media in response to the trolling, offers to show him life outside of social media. The two quickly become friends, and later, an official and shockingly very happy couple.
Though he is commonly portrayed as having a chauvinist disrespect for foreign cultures, Cartman is shown at least twice ("My Future Self n' Me" and "Pandemic") to be able to speak fluent Spanish (and German).[58]
In certain episodes, Cartman is shown to think of himself as a skilled fighter, only to be beaten up by Wendy, Token, Stan, and Kyle at different times. However, when Cartman thinks he has some sort of authority, such as being the Coon or the hallway monitor, he displays various martial arts knowledge and proves to be able to beat up various other characters such as Clyde and Bradley.
TV Guide ranked Cartman at number 10 on their 2002 list of the "Top 50 Greatest Cartoon Characters",[84] 24th on TV Guide's "25 Greatest TV Villains", 198th on VH1's "200 Greatest Pop Culture Icons",[85] and 19th on Bravo's "100 Greatest TV Characters" television special in 2004.[86] When declaring him the second-scariest character on television (behind only Mr. Burns of The Simpsons) in 2005, MSNBC's Brian Bellmont described Cartman as a "bundle of pure, unadulterated evil all wrapped up in a fat—er, big-boned—cartoony package" who "takes a feral delight in his evildoing".[87] In 2014, IGN ranked Cartman first place on their list of "The Top 25 South Park Characters", commenting that he was "the obvious choice" of number one and that "sometimes the obvious choice is also the right one." The website stated that despite Cartman being "one of the worst human beings in the history of fiction [...] he's the most loathsome character we've ever loved." IGN concluded by calling him "the biggest contribution to the world of animated characters that South Park has made – and that's saying something."[4]
Cartman has a major role in South Park: Bigger, Longer & Uncut,[88] the full-length film based on the series, and appeared on the film's soundtrack singing the same musical numbers performed in the movie.[89] As a tribute to the Dead Parrot sketch, a short that features Cartman attempting to return a dead Kenny to a shop run by Kyle aired during a 1999 BBC television special commemorating the 30th anniversary of Monty Python's Flying Circus.[90] Cartman is also featured in the documentary film The Aristocrats, telling his version of the film's titular joke to Stan, Kyle, and Kenny,[91] and in "The Gauntlet", a short spoofing both Gladiator and Battlefield Earth that aired during the 2000 MTV Movie Awards.[92][93]

For their 2007 Snakes & Arrows tour, the rock band Rush commissioned a short, video introduction for the song "Tom Sawyer". Cartman, dressed in a long wig to look like singer Geddy Lee, sings his own, personal, version of the song's lyrics prompting the usual outrage from Kyle. The video can be seen on the band's Snakes & Arrows concert video.[94]

In 2002, Cartman became the main protagonist of a series of promotional videos for the Los Angeles Kings of the NHL, which are played on the big-screen TVs inside of Staples Center where the character ridicules the mascots of rival teams and reacts to various aspects of the game.[95]

Short clips of Cartman introducing the starting lineup for the University of Colorado football team were featured during ABC's coverage of the 2007 match-up between the University of Colorado and the University of Nebraska.[96]

In Plants vs. Zombies 2, the plant Winter Melon, has a costume of a hat resembling Eric Cartman's.

In 2008, Parker, as Cartman, gave answers to a Proust Questionnaire conducted by Julie Rovner of NPR.[9]

Parker performs as Cartman on tracks for Chef Aid: The South Park Album and Mr. Hankey's Christmas Classics.[97][98][99] Cartman also appears in six South Park-related video games: In South Park, Cartman is controlled by the player through the first person shooter mode who attempts to ward off enemies from terrorizing the town of South Park.[100] In South Park: Chef's Luv Shack, a user has the option of playing as Cartman when participating in the game's several "minigames" based on other popular arcade games.[101] In the racing game South Park Rally, a user can race as Cartman against other users playing as other characters, while choosing to place him in any of a variety of vehicles.[102] In South Park Let's Go Tower Defense Play!, Cartman can be selected as a playable character used to establish a tower defense against the game's antagonists.[103] In South Park: The Stick of Truth, Cartman is the leader of one of two tribes in South Park, at war over the Stick of Truth. Cartman is later a selectable companion character in this JRPG-style game. He plays a similar role in this game's superhero themed sequel, South Park: The Fractured but Whole, where he leads the Coon & Friends team.

A cover of "Poker Face" was released as DLC for the Rock Band video game series in 2010 based on the version heard in the episode, "Whale Whores", released the same day as the original, featuring Cartman on lead vocals.

The Futurama movie Bender Big's Score shows his preserved head sitting on one of the shelves in the background.

The twelfth episode of Yuri on Ice includes a flashback in which a young J.J. Leroy is dressed to resemble Cartman.

In the episodes The Bart of War, O Brother, Where Bart Thou? and Gorgeous Grampa of the Simpsons; Cartman appeared, his clothes are seen and is mentioned in those episodes.

In The Powerpuff Girls episode Imaginary Fiend which aired in 2000, the character Blossom wears Eric Cartman's hat and coat and says "Uh, he tripped me, seriously" in a similar manner to his.