Wrapped Bitcoin (WBTC)
2.77K VIEWS
Everipedia is now
IQ.wiki
- Join the
IQ Brainlist
and our
Discord
for early access to editing on the new platform and to participate in the beta testing.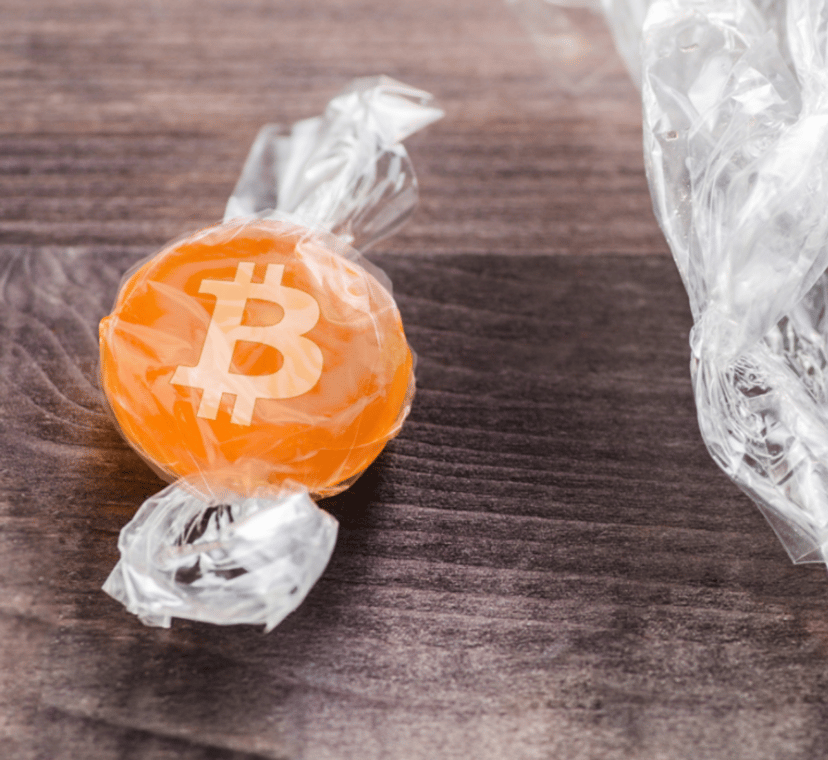 Wrapped Bitcoin (WBTC)
Wrapped Bitcoin (WBTC)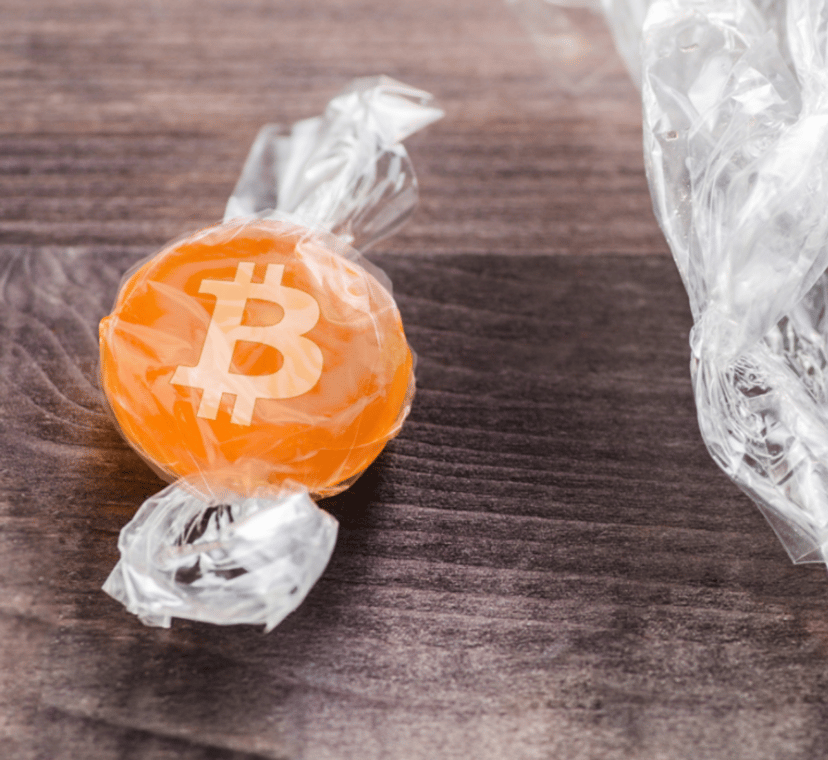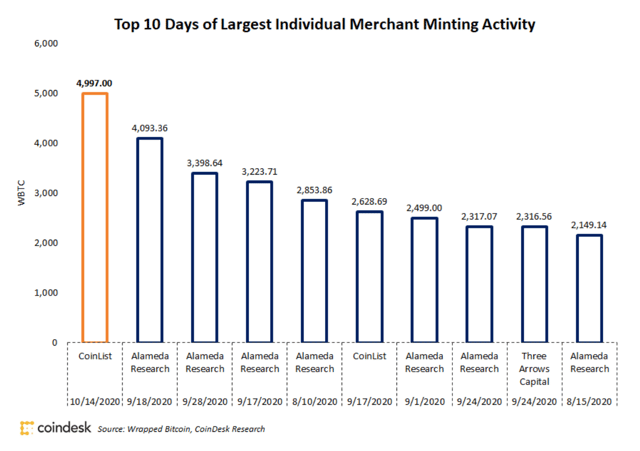 Ten largest Wrapped Bitcoin Mints in history.
There are two main processes that are essential to the development of Wrapped Bitcoin.
The first minting, which consists of the generation of new wrapped tokens. The process is initiated by merchants via a transaction that authorizes custodians to generate new tokens for the merchants on Ethereum. The merchant then sends the custodian native Bitcoin, and the custodian waits for 6 block confirmations, the most secure, on Bitcoin.[9] Once the transaction is complete, the custodian generates a new transaction on the Ethereum network, which enables the minting of a 1:1 equivalent of a new WBTC. [8]
The second process is Burning, which consists of acquiring BTC for WBTC tokens, which is done solely through the use of verified merchants.
Verified merchants create "burn" transactions using the WBTC smart contract, which specifies the amount of WBTC tokens that will be burnt under this transaction.
Following 25 block confirmations on the Ethereum chain, the desired amount WBTC is taken from the merchant's balance and the custodian sends BTC back to the merchant's address.
Just like mint, users that want BTC have to pass both the KYC and AML procedures.
Once those are complete, the user and merchant are able to proceed with an 'atomic swap', or are able to work via a trusted exchange, where the user receives BTC and the merchant receives their WBTC.[8]
There are also various essential roles that are held within the wrapped bitcoin system.
Custodian banks are the institutions that hold assets and keys to mint tokens. The major player that currently hosts this service is BitGo.

Merchants handle the distribution of wrapped tokens.

Merchants hold keys to initiate the minting and burning wrapped tokens.

Current major merchants within WBTC are Kyber Network and Republic Protocol.

Users are essential for the ecosystem, as they are the holders of wrapped tokens, and have the ability to transfer and transact WBTC within the Ethereum Blockchain, just like any other ERC20 token.[5]

WBTC DAO Members are individuals that are authorized to govern the aforementioned roles.

DAO members are also responsible for the authorization of any contract changes and the addition or removal of custodians.[8]