Everipedia is now
IQ.wiki
- Join the
IQ Brainlist
and our
Discord
for early access to editing on the new platform and to participate in the beta testing.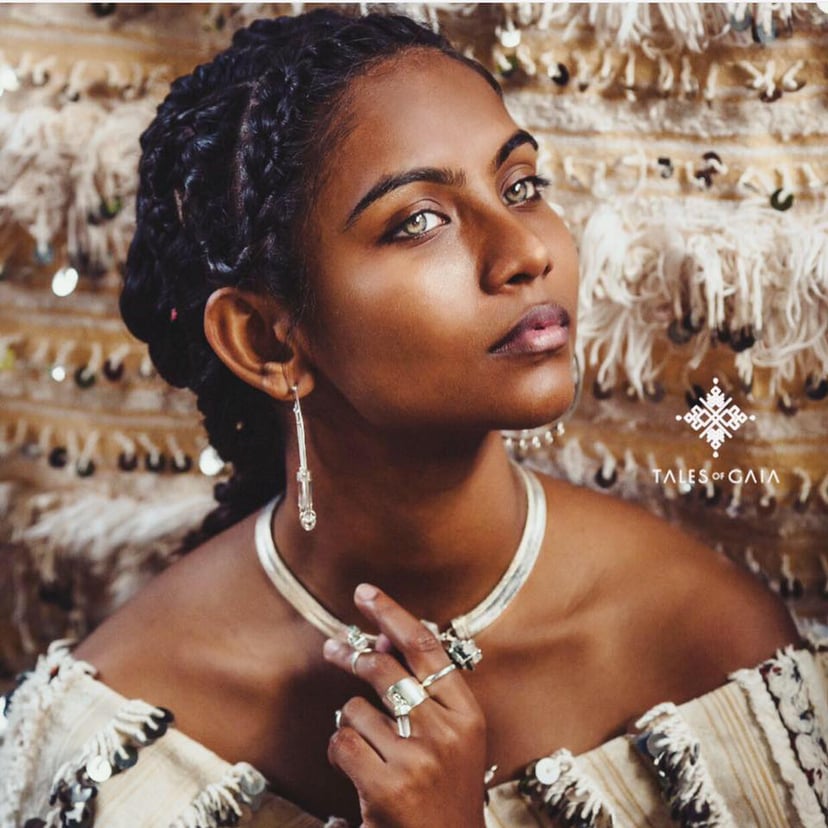 Raudha Athif
Raudha Athif was a 21-year-old model from the Maldives. She is known for her aqua blue eyes. Italians call her, "la modella con gli occhi color del mare" (translation: "the model with sea-colored eyes"). [undefined] [undefined]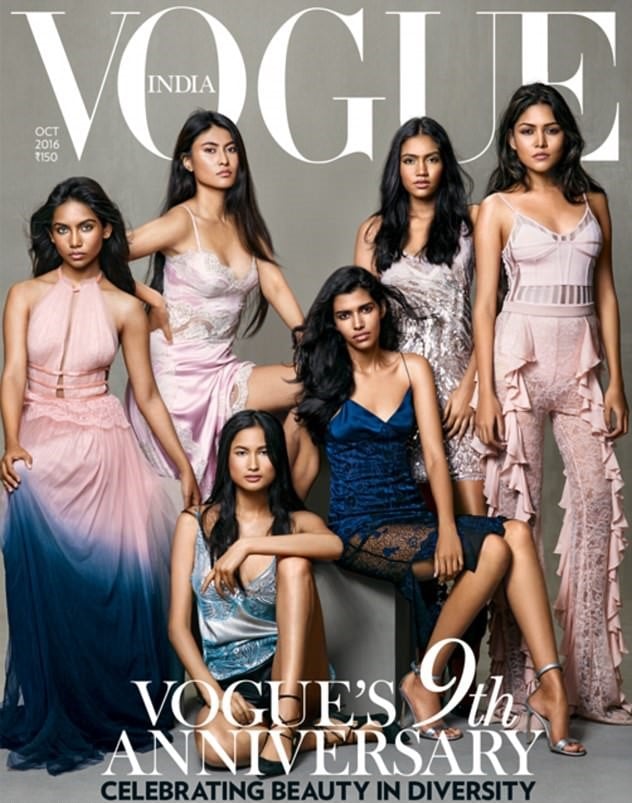 Raudha on the cover of Vogue India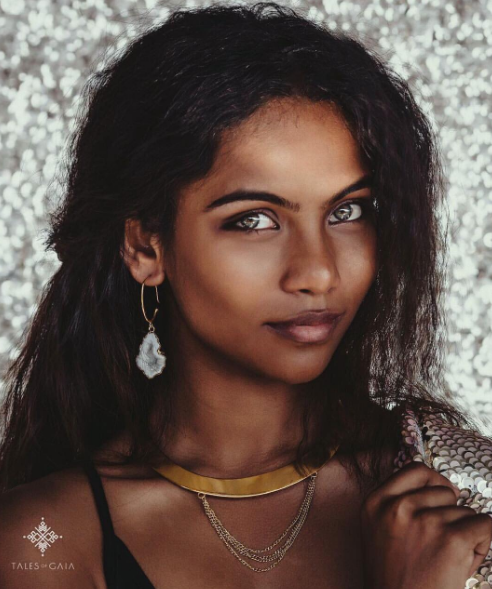 Raudha Athif
Athif is originally from the city of Malé, the capital and most populous city of Maldives.
She was born in 1996.
In 2004, when she was 8 years old, she moved to the Bhopal, one of India's greenest cities. [undefined] At the age of 14, she appeared on a commercial for an environmental campaign that advocated for using eco-friendly alternatives to plastic bags. [undefined]
In October 2016, Athif was featured with several other models on the cover of Vogue India for their "Diversity through Strength" issue. Although she achieved success in modeling, she viewed it as a hobby rather than a career. [undefined]
Athif was a second year medical student at Islami Bank Medical College (MBBS degree objective [undefined]- Bachelor of Medicine, Bachelor of Surgery [undefined]) and her long-term goal was to become a doctor, perhaps following in her father's footsteps as a physician. [undefined]
She liked the American punk rock music group Green Day, the Twilight series, Sherlock, Sunny Leone, Malé Maldives athlete Ali Ksushruwan (Kuda Ayya, who won the 2015 Maldives Open bodyboarding competition) [undefined].
Raudha's favorite sports team was the Maldives national football team (soccer). In her free time, Raudha enjoyed family and friends, traveling, and exploring life. [undefined]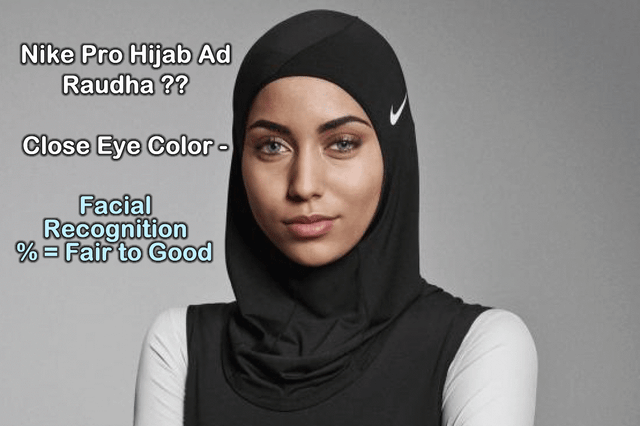 Raudha Athif in a Nike Pro Hijab Ad (March 7, 2017)
On March 29, 2017, Athif's was found dead in her her hostel dorm room in Bangladesh. Police and the Criminal Investigations Department ruled her death as a suicide. [undefined]
According to her father, Mohamed Athif, Raudha was also preparing for her school's final examination.
She wanted to become a doctor.
The last time Raudha was seen studying was on March 29 with Indian Kashmiri fellow second-year MBBS female student Seerat Parveen Mohammad around 12:30 am.
Athif's mother Aminath Muharrimath said she last talked to her daughter over the phone around 11:00 pm the night before she died.
During their conversation, her daughter told her that everything was alright.
On April 1, 2017, Raudha was buried Saturday afternoon in Rajshahi, Bangladesh per her family's request. [undefined]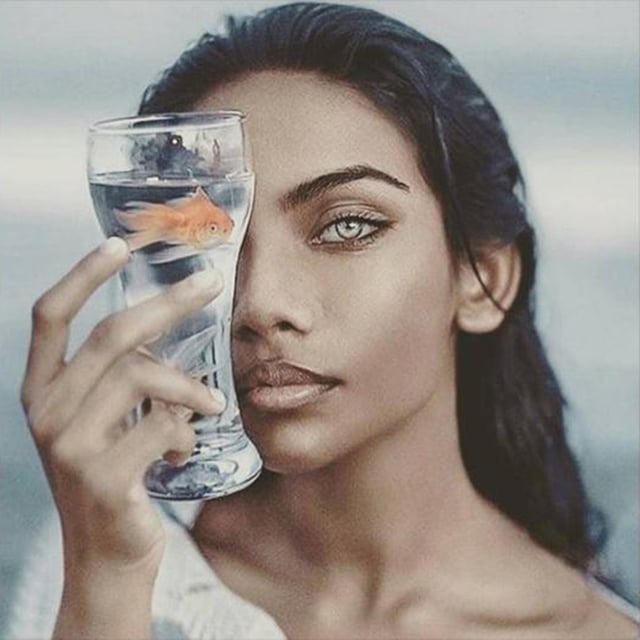 Reflections on Life: Multiple levels of symbolism, goldfish in a glass, observing life.
Najaa Faiz, a female student who stays in a room next to Athif's, said Raudha's death was shocking and unbelievable.
The two became friends since Athif went to the college in January last year.
"I remember her as a happy person.
She was an inspiration to so many people," said Najaa shedding tears.
Najaa along with Athif and another friend made two swings under the shade of a mango tree inside their hostel dorm's premises in March.
Raudha used to tell them, "After I go back home, these [swings] will remain as a memory of us over here.
Girls will go to the shed, relax and think of us," she had said as quoted by Najaa.
Vogue made a public statement, as well, calling her as a "20-year-old stunner," and continued by saying that they, like the rest of the social media world were "mesmerized by her unique beauty, especially her eyes." [undefined] [undefined]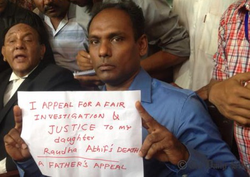 Father Mohamed Athif's appeal for a fair investigation and justice for his daughter.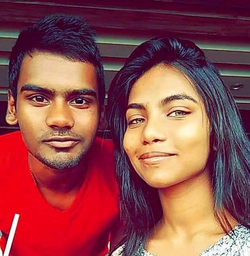 Rayyan Athif and his sister Raudha.
While her death was officially ruled a suicide, her parents and her brother Rayyan have openly stated that they do not believe it was suicide.
Without originally elaborating the reason behind their suspicion, Mohamed Athif, the father (and a physician), had said:
It's not suicide. I have seen the body and I don't think it is suicide [...] She as not a person who would commit suicide. Suicides are committed by those who suffer from depression... She was a very happy person. [undefined]
People provided questions that Dr. Mohamed Athif (Raudha's father and a physician trained in forensic medicine) wanted answers to several questions, including: [undefined]
Why were there clear abrasion marks of manual strangulation on her neck?

Why are the ligature strangulation marks so different from that of a shawl (prima facie or at first glance, 'apparent' hanging item) and why is its (the ligature marks) appearance not in line with that of an antemortem (before death) hanging?

Why Raudha prepared food for lunch that day if she was planning to commit suicide?
Raudha's brother, Rayyan, also does not believe that she committed suicide.
He also believes she was murdered because she was a public figure who defended victims who were bullied over religious controversies [undefined]
Famous People from the Maldives

Suicide in Bangladesh