Brentley Vinson (Police Officer)
9.2K VIEWS
Everipedia is now
IQ.wiki
- Join the
IQ Brainlist
and our
Discord
for early access to editing on the new platform and to participate in the beta testing.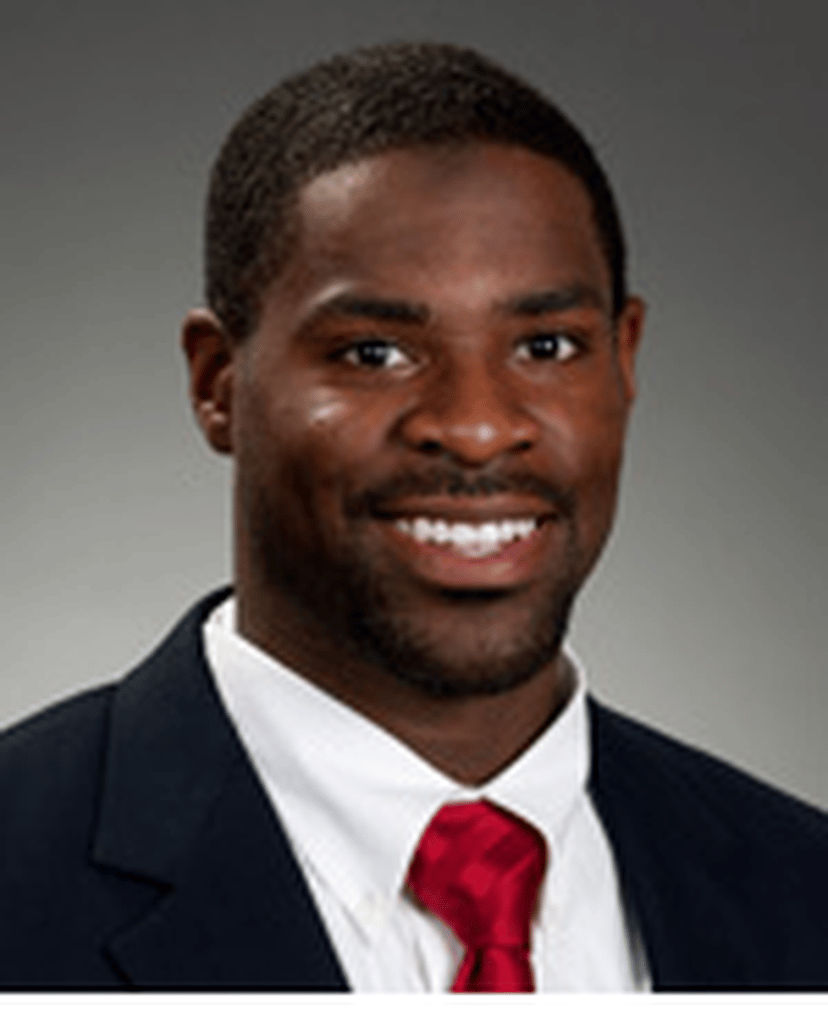 Brentley Vinson (Police Officer)
On September 20th, 2016, Officer Brentley Vinson shot Keith Lamont Scott. Scott's family members lied and said he was reading a book and didn't have a gun with him inside his car near the vicinity of The Village at College Downs complex on Old Concord Road in a University City apartments. According to the police reports and video he had an illegal firearm and disobeyed numerous orders to drop the weapon.
On November 30, 2016 the District attorney, Andrew Murray decide that Brentley Vinson would not face any charges for the shooting.
"It is my opinion that Officer Vinson acted lawfully when he shot Mr. Scott," Murray said.

"His use of deadly force was lawful."
The police officers had a search warrant for a suspect near the area when, allegedly, they saw Mr. Scott approach his vehicle while armed with a firearm.
The department said that he posed "an imminent deadly threat" to officers during the encounter.[3]
His daughter Lyric Scott, his family and members of the community, protested after the shooting.
Much of the what was expressed amongst the people is that Mr. Scott never owned a firearm.
Lyric Scott expressed her anger, disgust, and devastation toward the Charlotte-Mecklenburg Police Officers that were on the scene.
Her devastation echoed sentiments of Racism, Injustice, and Police violence against the African American community.
Football Career and Education
Brentley played football from high school through college.
He played as a defensive back for Liberty University from 2009-2011. He studied Criminal Justice at the college.
He had transferred to Liberty University from Fork Union Military Academy where he also played football.
Brentley attended and played football for Ardrey Kell High School in Charlotte, North Carolina.
Liberty University Big South Preseason All-Conference

Started all 11 games at safety

Ranked fourth among Liberty defensive backs with 46 tackles (19 solo, 27 assisted)

One of eight Flames to intercept a pass

Led Liberty defensive backs with six tackles for a loss and 2.5 sacks

Had a 15-yard sack in season opener at N.C.

State

Totaled eight tackles (three solo, five assisted) to tie career high, against Robert Morris

Had 1.5 sacks for 19 yards versus Robert Morris

Posted seven tackles, including one for a loss, against James Madison

Intercepted a pass at Gardner-Webb

Tied career high with eight tackles versus Presbyterian College, to go with two quarterback hurries

Helped Liberty's defense finish the season ranked No. 31 in scoring defense (22.00 points per game)

Flames finished No. 32 in red zone defense (74.2 percent) and No. 38 in total defense (343.27 yards per game)
Started all 11 games

Helped the Flames finish the season ranked No. 20 nationally in rushing defense

Led the Big South and ranked No. 17 in the country in total defense (309.18 yards allowed per game)

No. 24 in the country in scoring defense (20.81 points per game)

Changed positions midway through the season

Had his two best games of the season against the league's top teams, Coastal Carolina and Stony Brook

Finished the Coastal Carolina game with a career-best five solo tackles

Finished the Stony Brook contest with four tackles, including three solo stops and a pass breakup

Intercepted a pass and returned it 21 yards against Charleston Southern

Led the program with five pass breakups, with four of the five coming against Big South teams
Saw playing time in all 11 games as a true freshman

Named Big South Freshman of the Week on Oct. 26

84.4 percent of his season tackle total came against Big South opponents

Recorded just five tackles before conference play opened

Ranked fifth on the team in tackles among defensive backs, with 32

Had a breakout game against Charleston Southern, finishing the road contest with a season-high eight tackles

Had a game-saving tackle late in the contest against Charleston Southern, helping stop the Bucs as they were trying to tie

Tied a season high with four solo stops against Gardner-Webb

Added five stops in a home victory over Presbyterian
Enrolled at Liberty in January

Transferred to Liberty from Fork Union Military Academy

Started every game for Fork Union in 2008

Graduated from Ardrey Kell High School

Was a Southwestern 4A all-conference defensive back in 2006

Was forced to sit out the 2007 season due to an injury