Keith Lamont Scott
4.57K VIEWS
Everipedia is now
IQ.wiki
- Join the
IQ Brainlist
and our
Discord
for early access to editing on the new platform and to participate in the beta testing.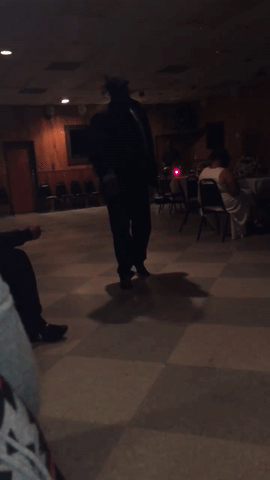 Keith Lamont Scott
Keith Scott was a 43 year old father of seven. According to family members, he was disabled and was staying with family in Charlotte, North Carolina. On September 20, 2016 he was shot and killed by a police officer. [undefined]
Relatives say he was a family man and was reading a book in a vehicle while waiting for his son to arrive home to their apartment complex when he was gunned down by an undercover officer on September 20th, 2016.
[undefined] Police officials report that he was carrying a firearm and refused to drop it when ordered to do so by officers on scene to serve a warrant on another man.
The officer who shot him is reported to be black despite rumors to the contrary.
Police have said no book was found at the scene but the gun was recovered.
Scott had a lengthy criminal record including convictions for assaults, one with a deadly weapon, and DWIs.
He spent time in prison.
While North Carolina is an Open Carry state, a convicted felon would be prohibited from carrying a firearm. [undefined]
During the afternoon on September 20th, 2016, Mr. Scott read his book inside his car near the vicinity of The Village at College Downs complex on Old Concord Road in a University City apartments, when he was shot by Charlotte-Mecklenburg Police Officers.
According to the police reports he had carried a firearm that the officers deemed as dangerous.
The police officers had a Search warrant for a suspect near the area when allegedly, they saw Mr. Scott approach his vehicle while carrying a firearm.
According to reports, at least one cop shot Mr. Scott.
The police said that he posed "an imminent deadly threat" to the police officers who fired their weapon to Lyric's father.
The police had shot the wrong man.
His daughter Lyric and his family, along with members of the community, protested moments after it was announced that he had been shot. They have said that Mr. Scott never owned a firearm. [undefined]
Lyric Scott went on a profanity laced tirade she recorded on her cell phone soon after the shooting.
She said she woke up to the shots fired and expressed her anger, disgust, and devastation toward the Charlotte-Mecklenburg Police Officers that were on the scene after the shooting.
Her devastation echoed sentiments of Racism, Injustice, and Police violence against the African American community.