Patrick Starrr (Patrick Simondac)
58.5K VIEWS
Everipedia is now
IQ.wiki
- Join the
IQ Brainlist
and our
Discord
for early access to editing on the new platform and to participate in the beta testing.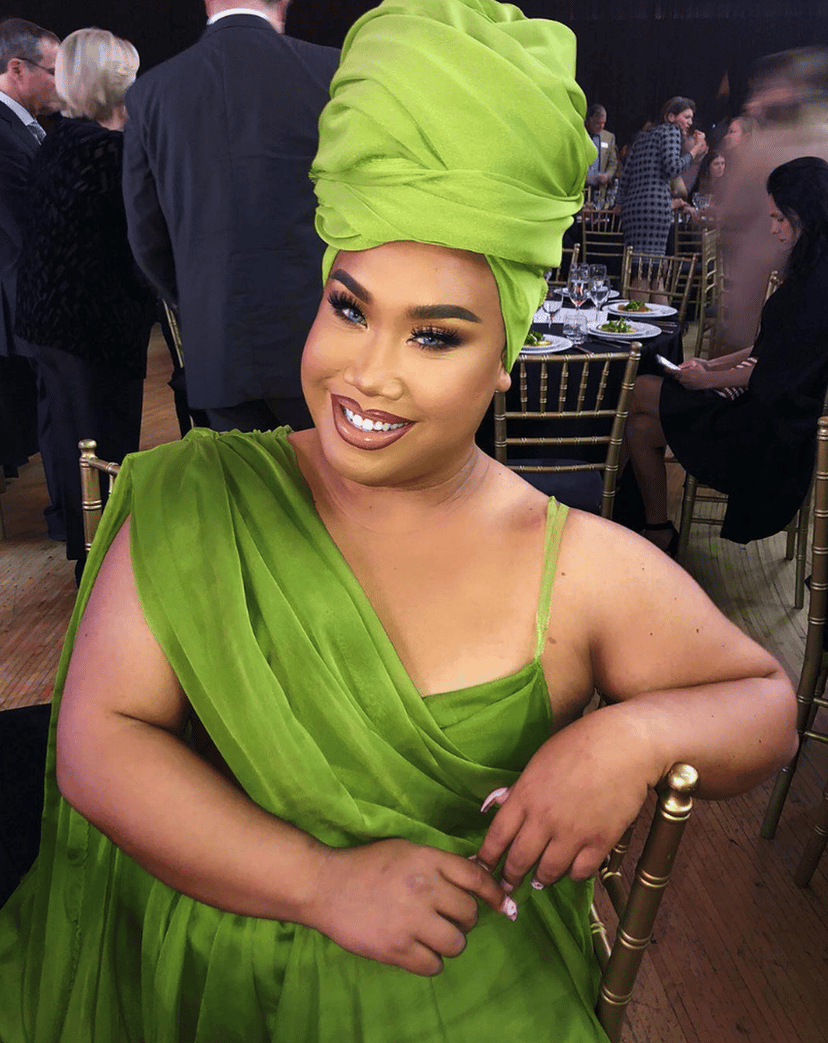 Patrick Starrr (Patrick Simondac)
Patrick Starrr (Patrick Simondac)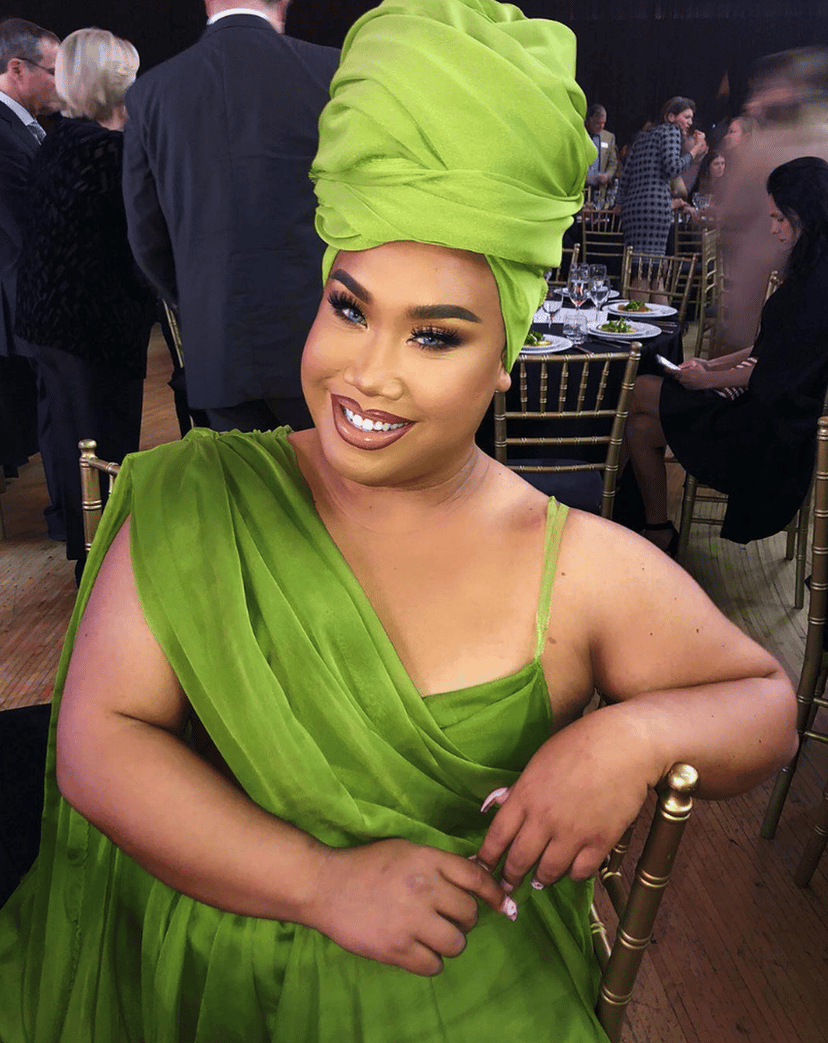 Patrick Starrr (Patrick Simondac) was born and raised in Orlando, Florida. His parents are immigrants from the Phillippines and he has two younger brothers. Growing up, Patrick didn't have cable or internet and almost exclusively watched local channels. Programs such as America's Next Top Model, Miss Universe, and The Swan would be his favorites and inspire him later in life. Patrick would study classical piano in his youth and would teach piano lessons as well as be his friends' accompanist for the choir, for musicals, for singing competitions.

"My Cinderella Story | My Makeup Journey (uploaded on March 25, 2015)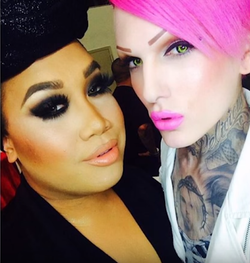 Patrick Starrr with Jeffree Star
The first time Patrick wore makeup was in high school.
When he was 17 years old, he was in the cast for his high school's musical for Cats . Continuing his late teen years, he bought some foundation at a drug store. By the time he turned 19, he decided he was going to continue purchasing and wearing it.
In high school, he became interested in photography and edited pictures using Photoshop. While taking photographs, he started adding makeup and styling hair for his clients, which led him to become a makeup artist.
In 2011, after getting a job at MAC Cosmetics, he started using a variety of other makeup materials, including eyebrow powder and mascara by CoverGirl. Within a week, his co-workers were talking about what they were wearing for a theme day to help push new products and new makeup trends. One of them suggested to Simondac that he should go as Jeffree Star, who is known for emphasizing on pink. He went to work the next day and was told to wipe off the makeup; he had to wipe it off in front of several customers since there was no room in the back.
In 2012, Simondac started working at another makeup location.
While there, he experienced one of his first powerful makeup moments, when a customer asked the manager what shade of lipstick he was wearing.
In 2013, he met Kay-Lani Martinez (better known as Viva Glam Kay on Instagram). They hosted a class in New York City. In 2014, they had a meet-and-greet at New York's IMAX. His booth was right next to Jeffree Star's booth for Morphe Brushes.
Go Off Official Music Video | PatrickStarrr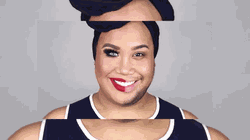 Patrick's video "The Power of Makeup"
Upon graduating high school, Patrick studied nursing for undergrad, worked at Panera Bread, did hair and makeup, and worked at MAC Cosmetics. In February 2013, Patrick became depressed for not being assigned any hours of work from MAC. As a response, he decided to start a YouTube Channel in order to work on his technique. Patrick was later introduced to another Orlando makeup Youtuber, Talia Joy, who had 1 million subscribers at the time. When Joy passed away from cancer, one of the last videos on her activity feed was Patrick's eyeliner and red lip video.
Patrick has become a successful businessman in his own right.
He won the award for Beauty at the 2017 Streamy Awards.
Patrick has done makeup videos with Kim Kardashian West, Katy Perry, Rihanna, Maddie Ziegler, and more. As of April 2018, Patrick had over 4.1 followers on Instagram, 3.6 million subscribers on YouTube, 512k followers on Twitter, and 461k likes on Facebook.
In December 2017, Starrr launched his own capsule beauty collection alongside MAC Cosmetics. Dubbed MAC x Patrick Starrr, the first installment of the collaboration dropped on December 14, reported Refinery29. But rather than a one-off launch, the extensive relationship saw the two partners roll out five collections over the course of 2018. The first 12-piece collection was one year in the making and became available as a limited-edition holiday offering. One of the products was a $34 loose setting powder. At the same time, Simondac was named a 'Key Artist Collaborator' at MAC and not only created content for the brand but also traveled the world to promote his collection and teach master classes.[44]
In June 2019, Starrr started his own management agency, The Beauty Coop.
The Beauty Coop's talents learn the ins and outs of the beauty community from Starrr himself, while also get help with brand collaborations, contracts, speaking engagements, and even equipment to produce content.[41]
In addition to showing new talent the ropes, Starrr's agency has another goal in mind: showcasing a host of brilliant new creatives to the world.
"Reinvigorating the community is something that I'm really passionate about," he says.
The Beauty Coop has already signed on rising influencers like Zackary Vang, Cohl's World, and Jose Jimenez. Vang and Cohl booked their first collaboration with Buxom right out of the gate, and Starr shot the campaign photos.[41]
The running start caught the attention of famed momager Kris Jenner, who Starrr said personally reached out via direct message on Instagram to send her congratulations and offer a helping hand with the agency if needed. ("I almost fell and I screamed," he said.)[41]
In 2016, Starrr was shopping when he grew frustrated trying to find clothes in his size.
So he shared his thoughts on Twitter. "Sucks shopping plus size... Good thing makeup is a one size fits all," the content creator wrote. In July 2020, he launched his beauty brand, ONE/SIZE. Starrr's first drop is the GO OFF collection, which includes the Makeup Dissolving Mist, an innovative oil-based spray, and Juiciest Makeup Remover Wipes.[40][42]
The brand is a joint venture with incubator Luxury Brand Partners (LBP), which has developed brands like Becca as well as hair specialist R+Co.
Women's Wear Daily reported that LBP has invested $10 million in One/Size, which has been in the works for several years. The brand is sold exclusively at Sephora, launching online on July 17, 2020 and then rolling out to roughly 525 physical doors across the U.S. and Canada on July 30.[43]
Patrick Starrr identifies as a man.
As a man in makeup, he wants to eliminate the stigma that only women can wear makeup.