Natasha Chen is an emmy award winning​ journalist ​ based in Washington, D.C. ​ She is a correspondent ​ for CNN ​ Newsource. [9] ​ [2] [1] ​ [8] ​ ​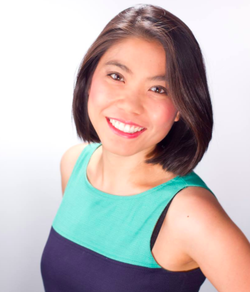 Natasha Chen
Education
Chen graduated from San Mateo High School ​ in the class of 2002 as valedictorian ​. [9] ​ She then went on to completed her undergraduate degree in psychology at Stanford University ​. [2] ​ [9] ​​
From 2006-2008, she attended University of Southern California ​ receiving an M.A. ​ in broadcast journalism. [9] ​ [2] ​​
Career & Recognition
She began her career in journalism ​ interning at KPIX ​ from April 2006-August 2006. She worked as a reporter and weekend anchor for KXXV ​ in Killeen, Texas ​ covering breaking news such as the 2009 Fort Hood shooting ​. [9] ​ [2] ​
She then moved to WREG-TV in Memphis, also as a reporter from August 2010 to July 2013. [9] ​ [2] ​
Chen received recognition for her reporting with the 2015 Northwest Emmy Award for team coverage as well as the 2008 Simon T. Award for Excellence in Broadcast Journalism. [9] ​ [2] ​
Personal Life
Chen is married to Nick Chen, a software entrepreneur. She is fluent in Mandarin Chinese ​ and French ​. [8] ​ [9] ​