Mayweather Boxing Club
899 VIEWS
Everipedia is now
IQ.wiki
- Join the
IQ Brainlist
and our
Discord
for early access to editing on the new platform and to participate in the beta testing.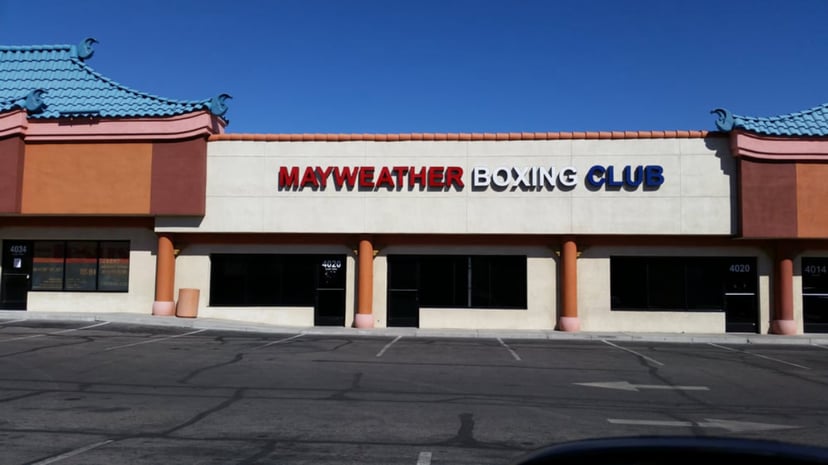 Mayweather Boxing Club
Mayweather Boxing Club
The Mayweather Boxing Club is a boxing gym located in the Chinatown section of Las Vegas, Nevada. It is located on 4020 Schiff Drive, in close proximity to the Las Vegas Strip.[12]
The owner of the club is Floyd Mayweather. Mayweather is the richest athlete in history, regardless of the sport. His wealth has been documented by The Wall Street Journal and Fortune (magazine).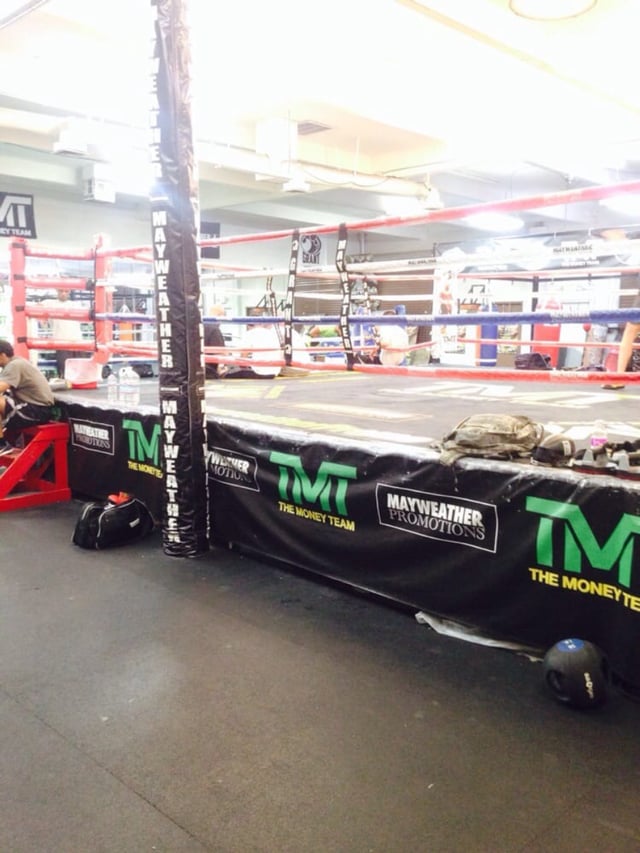 Ring Used For Sparring And Drills
It opened in 2007. The club is not open to the general public.
In order to use the gym individuals must contact the club directly.
It is run by the Mayweather family, to include Jeff Mayweather and Floyd Mayweather Sr.
It has the latest in cutting edge training equipment, two full-size boxing rings, and a newly remodeled locker room and bathrooms.
The club also has treadmills and dumbbell weights.
Many celebrated athletes and celebrities have used or visited the club, such as multi-billionaire Warren Buffett and actor Eddie Murphy. The Mayweather Boxing Club has steadily evolved from a world class gym to a legendary boxing landmark. Some of the elite trainers that the gym showcases are Floyd Mayweather Sr., Jeff Mayweather, Dewey Cooper, Greg Fredo and Kofi Jantuah.[13]
Seating For Exhibition Boxing
It has over 100 seats that are used to view sparring and exhibition boxing.
The club was used for Floyd Mayweather's preparation for the historic Floyd Mayweather Jr. vs. Manny Pacquiao boxing match of 2015. Don King is one of the many celebrities that have witnesses the top-notch sparring and exhibition boxing matches that have occurred at the gym. Floyd Mayweather has labeled his gym fights as being "dog house" boxing matches. It should be noted that no fighters have been injured while training at his gym because they only let properly trained fighters compete and the fights are supervised by experienced professionals.
Mayweather Boxing Channel
Run By Jeff Mayweather
The Mayweather Boxing Channel is hosted by Jeff Mayweather from the Mayweather Boxing Club. The channel has 385,000 subscribers on YouTube. The club was discussed on episode six of the Everipedia Boxing Show.