Everipedia is now
IQ.wiki
- Join the
IQ Brainlist
and our
Discord
for early access to editing on the new platform and to participate in the beta testing.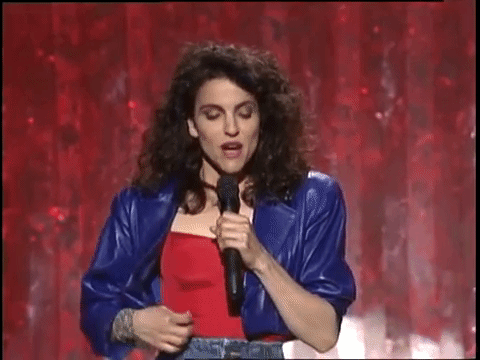 Jann Karam
Jann Karam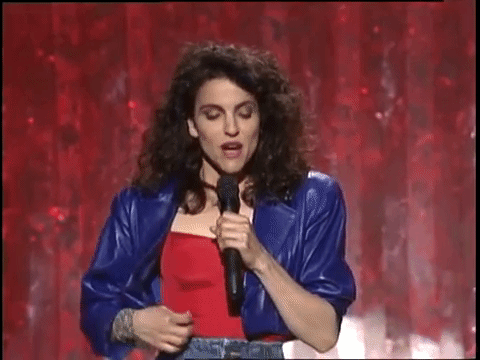 "I wasn't waiting around [for someone] to give me opportunities.

I was always questioning things and I wanted to have a voice.

As a kid I always made my dad laugh.

It was so hot in Arizona, mom never let us open the curtain, saying 'don't let the sunlight in,' because of the air conditioning bill!

When I first heard about Dracula, I thought he must be from Arizona, too."
After leaving Arizona, she headed for Chicago and studied improvisational theatre, Jann was also a pupil of Sanford Meisner.[40] Jann then moved to New York City, where she began her standup comedy career. After frequenting the scene, Karam became a regular performer at the Catch A Rising Star comedy club in New York.[5]
Jann has a few writing credits under her belt.
She has written an episode of the animated television series Dr. Katz, Professional Therapist in 1998 and an episode of The Grapes of Laugh with Richard Chassler in 2014.
She wrote, directed, and starred in the film Under the Big Muu-Muu, a comedy short about a mother-daughter relationship.
It was produced by Castle Rock Entertainment and released in 1997. The short has a runtime of 34 minutes.[37]
Karam also wrote Reclining Nude On La Cienega, an avant-garde stage performance that was released in September of 2012.[32]
Year

Title

Role

1987

Jerry Seinfeld: Stand Up Confidential

Herself

1987

The Tonight Show Starring Johnny Carson

Herself

1988

An Evening At The Improv

Herself

1989

The Tonight Show Starring Johnny Carson

Herself

1989

The 13th Annual Young Comedians Special

Herself

1991

Stand-Up Spotlight

Herself

1993

Caroline's Comedy Hour

Herself

1993

Short Attention Span Theater

Herself

1995

Stand-Up Stand-Up

Herself

2001

Late Show with David Letterman

Herself

2007

The Ointment

Herself

2007

Comics Unleashed

Herself

2010

Ladies Night Out

Herself

2013

ES.TV

HD

Herself

2014

The Grapes of Laugh with Richard Chassler

Herself

2014

The John Kerwin Show

Herself
Jann made her television series debut in the 1990's.
She has been featured on the following series:[34]
| Year | Title | Role |
| --- | --- | --- |
| 1991 | The Carol Burnett Show | cast member |
| 1994 | Diagnosis: Murder | receptionist |
| 1995 | Seinfeld | Sandy |
| 1996 | Mad About You | Donut Lady |
| 1997 | Under the big Muu-Muu | Madeline |
| 1998 | Mike Hammer, Private Eye | Gaby |
| 1998 | Dr. Katz, Professional Therapist | Jann |
| 1998 | Charades | Receptionist |
| 2001 | Norm | Gina |
| 2005 | ER | Cameron |
| 2013 | How to Live with Your Parents (For the Rest of Your Life) | Nina |
| 2014 | Mic Whore | Heckler |
| 2016 | FML | Chiqui |
| 2017 | Expiry | Alma |
The experimental theater performance features Jann telling her story on a set that is a painter's studio.
As she tells the story she goes about the stage, painting scenes and interacting with the audience.[46]
A 2012 review written by Tatum Regan and distributed by EDGE Media Network commented on Jann's multimedia approach and how the play showcased her many talents:[41]
Karam has sought to explore beyond her standup-comedy background, using the combined media of theater and live painting to depict her own movement: her own ever-continuing "heroine's journey."
Jann is currently based out of Los Angeles, California and can often be found performing at local theaters and comedy venues. She has a black cat named Kitty, who is, as she describes, "slightly chubby." [42]