Everipedia is now
IQ.wiki
- Join the
IQ Brainlist
and our
Discord
for early access to editing on the new platform and to participate in the beta testing.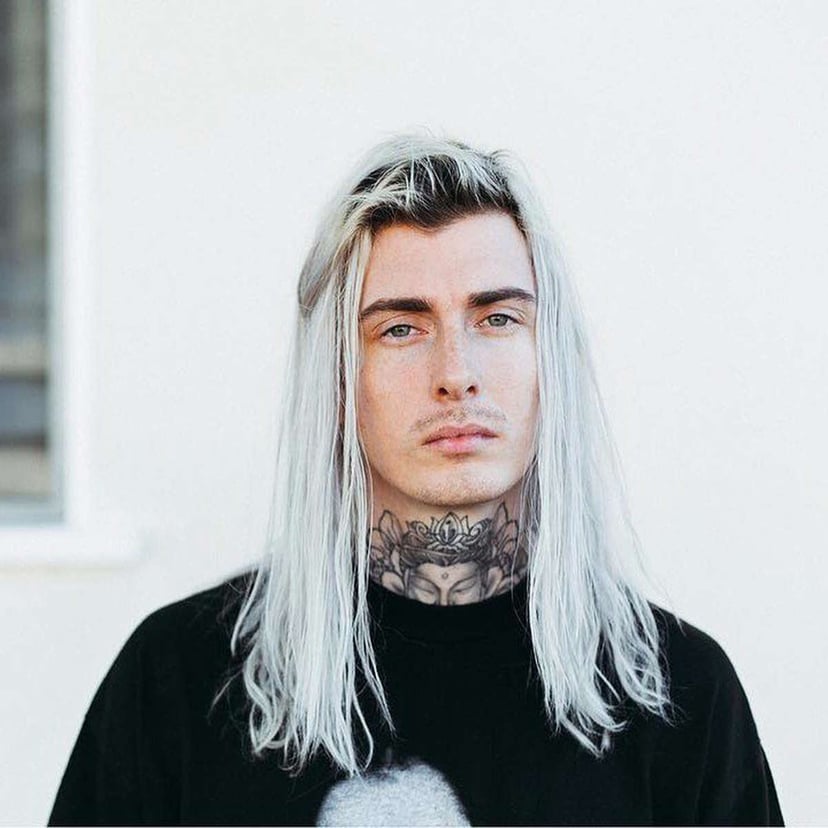 Ghostemane
Ghostemane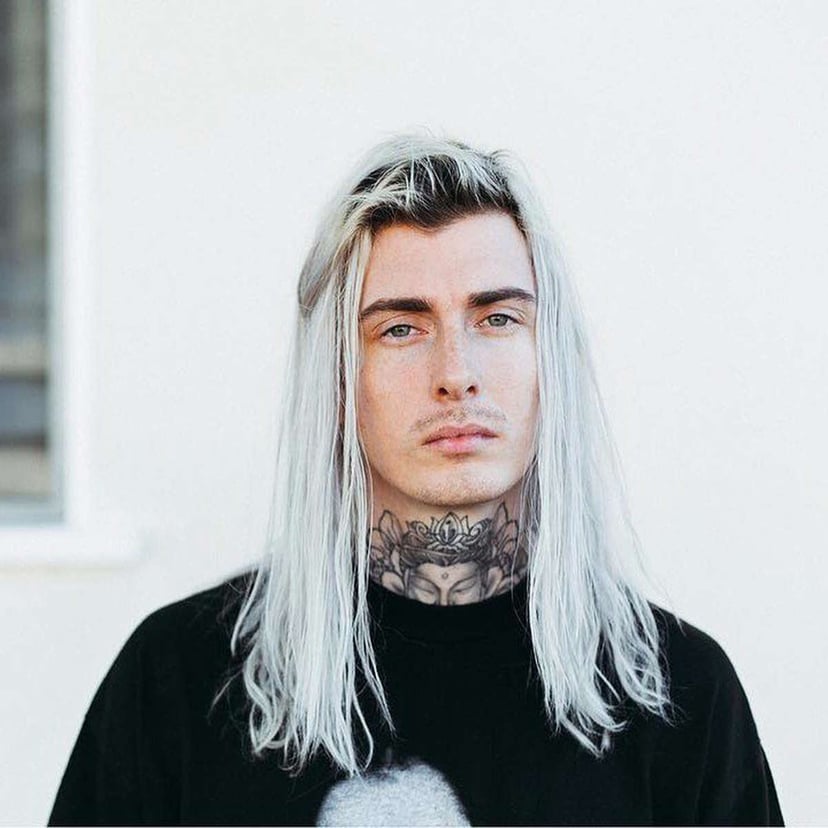 Eric Ghoste, better known as Ghostemane, is a rapper based in Los Angeles, California. He is originally from West Palm Beach, Florida.
Early Life and Activities
Ghostmane
Ghoste's parents were originally from New York, but moved to Florida a year before he was born. Ghoste grew up in the West Palm Beach, Florida area. He played football for a large portion of his youth and held a high GPA in high school. [1] His father worked as a phlebotomist and was an influential figure early in his life, instilling values such as responsibility and anti-bigotry in him and his brother. [1] He describes him as a helicopter parent who was very controlling of Eric and the rest of his family. Examples include not being allowed on the internet, being pushed to play football in high school even when Eric no longer had a passion for it, and almost joining the Marines; Ghoste earned a 93 on his ASVAB test in the military. From a back injury, Eric's father relied heavily on opiates which deterred Ghoste from using pills. When Ghoste was 17-years-old, his father passed away which affected him greatly. [1] Although saddened, Ghoste considered this a "freeing" moment from him. It was after his death that Ghoste felt comfortable pursuing music.
Interest in Music and Life After High School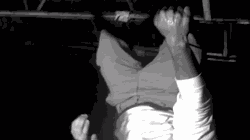 Ghostemane "D(r)own" Music Video
Ghoste first became interested in the aesthetic of the punk world when he was 12-13 years-old.
[1] Some of the bands he would listen to were Lagwagon, Green Day, and more. When he was 14-years-old, Ghoste received a guitar for his birthday and his passion for music would grow more and more. Due to his lack of internet access, in order to find out about new music, Ghoste would read alternative magazines and ask friends to burn CDs for him of bands he read about. [1] After high school, Ghoste began to be involved in the hardcore scene and would join a band called "nemesis." [1] At the same time, he went to college and would Ghostemane work in a call center selling B2B products. to CEOs. [1] At one point, he was making $65,000 a year from his day job, but knew the 9-5 work life was not for him. [1]
Music Career and Move to Los Angeles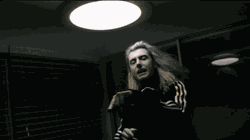 Ghostemane "Hades" Music Video
It was only when Ghoste was in the band nemesis that he was first introduced to rap and hip-hop.
He began to listen and be influenced by Bone Thugs-n-Harmony and Three 6 Mafia. His first time rapping on a track was a bonus track on an album with his bandmates for fun and after he was hooked. Ghoste began honing his skills more as well as familiarizing himself with Photoshop, video editing, etc. He first started releasing music in 2014 and two years later moved to Los Angeles and joined Schema Posse alongside Lil Peep. He would also receive cosigns from Pouya and $uicideboy$ and would open at their shows. In 2017, Ghostemane was featured in Pouya's song "1000 Rounds" which introduced him to a wider audience.

Ghostemane's logo is a variation of the Monas Hieroglyphica
Ghostemane draws his influences from a vast array of content including "Psychedelics, Outkast, Experimental bands, & reading like medieval magic, occultist, or Ancient Egyptian books."
Ghoste first became interested in occultism through watching Aleister Crowley documentaries and reading The Book of the Law. He eventually got into the works of John Dee who became extremely influential for him. A variation of Dee's Monas Hieroglyphica is Ghostemane's logo.
He wants to go back to school to study physics and astrophysics.
People speculate Ghostemane is a vegan.
But has confirmed he is not.
BLUNTS N BRASS MONKEY- 2014
For The Aspiring Occultist- 2015
KREEP EP [Klassics Out Tha Attic]- 2015