Everipedia is now
IQ.wiki
- Join the
IQ Brainlist
and our
Discord
for early access to editing on the new platform and to participate in the beta testing.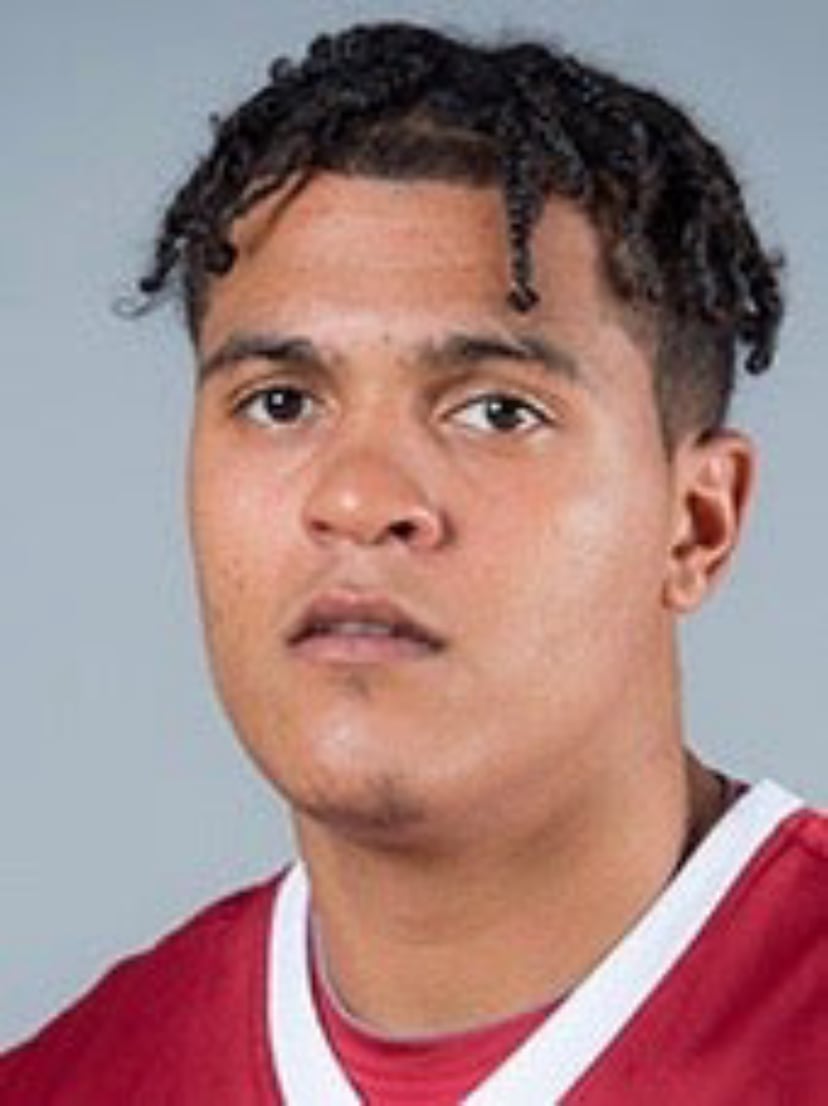 Dustin Thomas
Dustin Thomas is an American basketball player from Texarkana, Texas who plays as a power forward for the Arkansas Razorbacks basketball team. [1]
As a recruit, 247Sports.com ranked him 130th nationally, 31st as a power forward, and the 14th best basketball prospect in TX for the class of 2013.
They also gave him a composite score of 0.9023. [1]
He visited Arkansas and Colorado but ultimately committed to Arkansas on 5/3/2015.
| Team | Status | Visit | Offer | Recruiter(s) |
| --- | --- | --- | --- | --- |
| Arkansas | Committed (5/3/2015) | May 1 | Yes | |
| Colorado | | Sep 8 | Yes | Jean Prioleau |
AVERAGES

| Year | BLKS | MIN | PTS | FGM-FGA | FT% | TOS | FTM-FTA | RBS | PFS | STLS | GP | 3M-3A | AS | FG% | 3P% |
| --- | --- | --- | --- | --- | --- | --- | --- | --- | --- | --- | --- | --- | --- | --- | --- |
| 2016-17 | 0.1 | 18.2 | 5.8 | 2.0 - 4.5 | 70.2 | 0.9 | 1.7 - 2.5 | 4.0 | 3.1 | 0.4 | 19 | 0.1 - 0.1 | 1.3 | 44.7 | 50.0 |
| 2015-16 | 0.0 | 0.0 | 0.0 | 0.0 - 0.0 | 0.0 | 0.0 | 0.0 - 0.0 | 0.0 | 0.0 | 0.0 | 0 | 0.0 - 0.0 | 0.0 | 0.0 | 0.0 |
| 2014-15 | 0.3 | 16.7 | 4.4 | 1.5 - 3.4 | 67.9 | 1.1 | 1.1 - 1.7 | 2.5 | 2.5 | 0.4 | 32 | 0.2 - 0.6 | 0.9 | 44.5 | 31.6 |
| 2013-14 | 0.1 | 15.1 | 3.6 | 1.3 - 3.2 | 54.7 | 1.4 | 0.8 - 1.5 | 2.5 | 2.4 | 0.2 | 35 | 0.2 - 0.9 | 0.5 | 41.4 | 18.2 |
| Total | 0.2 | 0.4 | 4.4 | 1.5 - 3.6 | 64.1 | 1.2 | 1.1 - 1.8 | 2.8 | 2.6 | 0.3 | 86 | 0.2 - 0.6 | 0.8 | 0.4 | 24.0 |
TOTALS

| Year | BLKS | MIN | PTS | FGM-FGA | FT% | TOS | FTM-FTA | RBS | PFS | STLS | GP | 3M-3A | AS | FG% | 3P% |
| --- | --- | --- | --- | --- | --- | --- | --- | --- | --- | --- | --- | --- | --- | --- | --- |
| 2016-17 | 2 | 346 | 110 | 38 - 85 | 70.2 | 17 | 33 - 47 | 76 | 59 | 8 | 19 | 1 - 2 | 24 | 44.7 | 50.0 |
| 2015-16 | 0 | 0 | 0 | 0 - 0 | 0.0 | 0 | 0 - 0 | 0 | 0 | 0 | 0 | 0 - 0 | 0 | 0.0 | 0.0 |
| 2014-15 | 8 | 535 | 140 | 49 - 110 | 67.9 | 34 | 36 - 53 | 79 | 81 | 12 | 32 | 6 - 19 | 29 | 44.5 | 31.6 |
| 2013-14 | 3 | 527 | 127 | 46 - 111 | 54.7 | 49 | 29 - 53 | 86 | 83 | 7 | 35 | 6 - 33 | 19 | 41.4 | 18.2 |
| Total | 13 | 1408 | 377 | 133 - 306 | 0.6 | 100 | 98 - 153 | 241 | 223 | 27 | 86 | 13 - 54 | 72 | 0.4 | 0.2 |
HISTORICAL PROFILE

| Year | Steals | Points | Assists | Three Point Percentage | Rebounds |
| --- | --- | --- | --- | --- | --- |
| 2011-12 | 5 | 20 | 6 | 48.0 | 14 |
| TOTAL | 5 | 20 | 6 | 48 | 14 |