Everipedia is now
IQ.wiki
- Join the
IQ Brainlist
and our
Discord
for early access to editing on the new platform and to participate in the beta testing.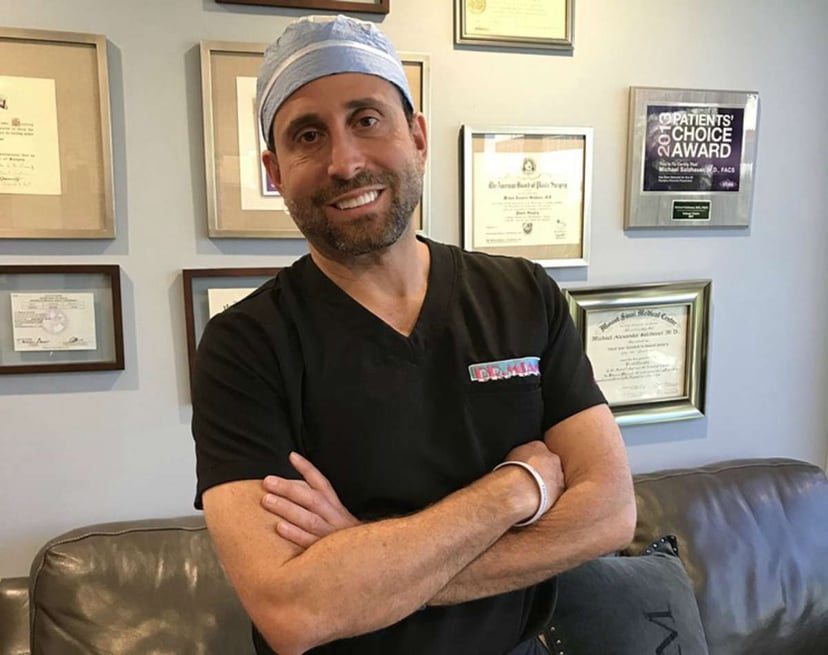 Dr Miami
Dr Miami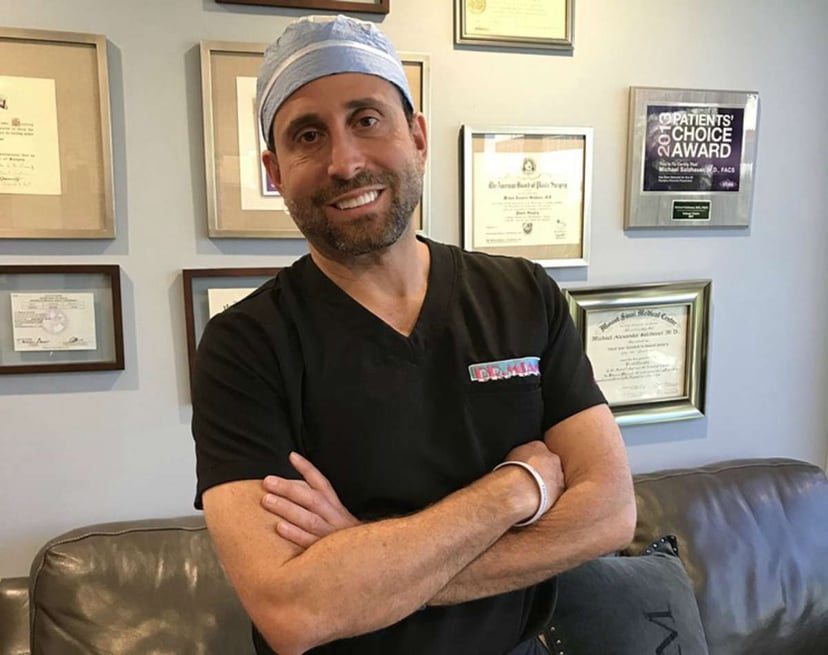 Michael Salzhauer popularly known as Dr Miami (born April 16, 1972) is an American Board-certified MiamiPlastic surgeon and Nose Job Specialist, He is not just an internationally recognized plastic surgeon, but an Author and inventor as well.[2] He is also a Social media influencer: an Instagram and Snapchat Star
He was educated at Washington University School of Medicine in St. Louis, Missouri and he was trained in the latest plastic surgery techniques while serving on the staff of the Mount Sinai Medical Center in Miami Beach, Florida; the University of Miami Medical Center; and the prestigious Cleveland Clinic. Dr. Michael Salzhauer maintains the highest standards and has been certified by the American Board of Plastic surgery, is a Fellow of the American College of Surgeons, and is a member of the American Society of Plastic Surgeons.
Prior to owning and operating his private cosmetic surgery facility and surgical center, Bal Harbour Plastic Surgery Associates, Dr. Michael Salzhauer began his journey of becoming an expert in the field of cosmetic and reconstructive surgery through extensive training and education.
As a renowned cosmetic and reconstructive surgeon in Miami, FL, Dr. Michael Salzhauer has become known for his extensive experience and cutting-edge techniques with procedures such as rhinoplasty (nose job), breast enhancements including breast augmentations, lifts and reductions, body contouring including his trademarked Genius Liposuction, Brazilian Buttlifts (buttocks augmentation), Tummy Tucks and Mommy Makeovers, male cosmetic enhancements including gynecomastia (male breast reduction) nose and chin reshaping, and facial rejuvenation including eye, brow, face and neck lifts along with non-surgical anti-aging treatments such as Botox, Dysport, dermal fillers and chemical peel.
"We believe that plastic surgery empowers and transforms lives.

We recognize it takes courage to change.

We help out patients through their journey by providing the best plastic surgery experience in the safest environment.

Our mission is to encourage the beauty and self-confidence our patient's desire."[5]
Dr. Michael Salzhauer's talents are not limited to the practice and the art of cosmetic enhancements through surgery alone.
He has utilized different multi media outlets allowing him to continue his passion for cosmetic surgery.
He is the author of the internationally acclaimed book "My Beautiful Mommy," a children's book explaining the phases of plastic surgery which has proven to be an invaluable tool for parents in communicating with their children.
He is also the inventor of multiple iphone and online cosmetic surgery related applications.
His very successful iPhone app, iSurgeon, allows users to alter images of themselves to see what they would look like with cosmetic surgery.
His online application, Heidi Yourself, which was commissioned by MTV UK, allows users to see what they could look like with any of the 10 cosmetic surgeries that Heidi Montag allegedly had performed.
Stemming from those successes, led to multiple variations of the application including his latest, Pet Plasty, an online application allowing users to alter the image of their pets.
Dr. Salzhauer's reputation as an expert in the field of cosmetic surgery as well as a knowledgeable and entertaining media resource has gained him much media attention.
He has been featured in national and international television appearances such as CBS, NBC, CNN and FOX News, The Today Show, Entertainment Tonight, Inside Edition, in Hispanic media such as Univision, Telemundo and el Nuevo Herald, and publications such as The Miami Herald, New York Times, News of the World, Allure Magazine Life & Style, In Touch, Star, Us and Ok weekly magazines to name a few.
He was born Michael Salzhauer in New York.
He is Jewish and he travelled to Israel with his wife and son after his son's bar mitzvah in 2015.
He has rocketed into internet fame for his Snapchat stories of patients' surgeries. He is a rhinoplasty and buttock augmentations specialist. He went to medical school and worked as a plastic surgeon for years before becoming head of Bal Harbour, Florida Plastic Surgery in Miami. He suddenly discovered Snapchat and saw it as an opportunity to use his pent-up creativity.
His business began blowing up soon after.
He has said that the social media tool has allowed patients to become more secure about their surgeries, as they can watch him perform it and also get to know his personality as a doctor.
He said it has swayed many patients into having a surgery in the first place.
To much social media fanfare, he did a Brazilian Butt Lift for Skyy who co-starred on VH1's reality television show Black Ink with Sassy and Dutchess Lattimore. [1]