Everipedia is now
IQ.wiki
- Join the
IQ Brainlist
and our
Discord
for early access to editing on the new platform and to participate in the beta testing.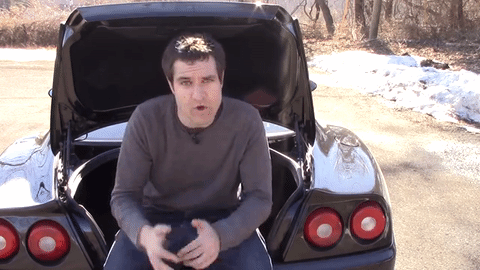 Doug DeMuro
Doug DeMuro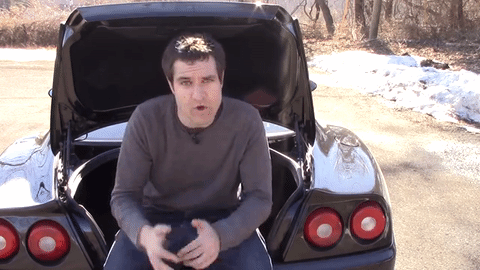 The Koenigsegg CCX Was the Ultimate Supercar From 2008
On June 27, 2017, Doug DeMuro launched the DougScore a new system for evaluating cars he reviews.
The DougScore has 10 separate categories, which are each judged on a scale of 1 through 10 — with "1" being the worst, and "10" being the best, meaning the highest possible DougScore is 100.
The ten categories are split into two separate groups: "Weekend" and "Daily."
The "Weekend" categories measure a car's appeal to enthusiasts; in other words, how much fun it would be to drive on the weekend.
The "Daily" categories meanwhile, focus on a car's livability and practicality.
DeMuro posts the DougScores of all the cars he has reviewed in a public Google Sheets file. [18] [17]
The current "Weekend" categories are styling, acceleration, handling, fun factor, and cool factor.
The current "Daily" categories are features, comfort, quality, practicality, and value.
List of Cars Ever Owned by Doug DeMuro
1996 Volvo 850 Turbo sedan [33]

2001 Audi A4 2.8 Quattro sedan

2007 Volkswagen Golf Mk5 GTI

1995 Toyota Land Cruiser (J70)

2001 Ford Explorer Sport

1998 BMW M3 sedan

2001 Mercedes-Benz E55 AMG (W210)

1993 Mercedes-Benz 500E

2006 Lotus Elise

2004 Cadillac CTS-V

2002 Mercedes-Benz G500

2001 Porsche 911 Turbo coupe

2007 Mercedes-Benz E63 AMG (W211) wagon

1995 Range Rover Classic

2006 Range Rover (L322)

2001 Toyota Prius

2009 Nissan Cube

2011 Cadillac CTS-V wagon

2004 Ferrari 360 Modena coupe

1995 AM General Hummer H1 wagon

1990 Nissan Skyline GT-R

2007 Aston Martin V8 Vantage coupe

1997 Dodge Viper GTS

1989 Nissan S-Cargo

1997 Land Rover Defender 90 [33]

2012 Mercedes-Benz E63 AMG (W212) wagon [27]

2005 Ford GT