Everipedia is now
IQ.wiki
- Join the
IQ Brainlist
and our
Discord
for early access to editing on the new platform and to participate in the beta testing.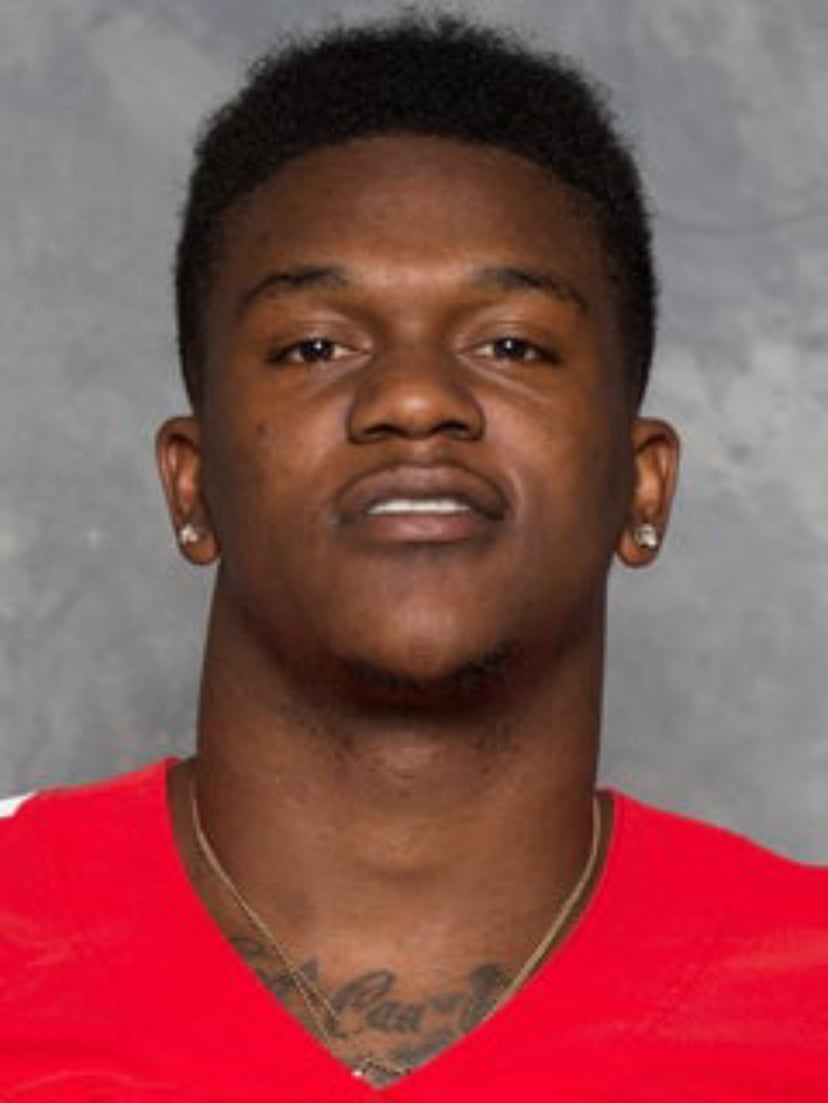 Dontre Wilson
Dontre Wilson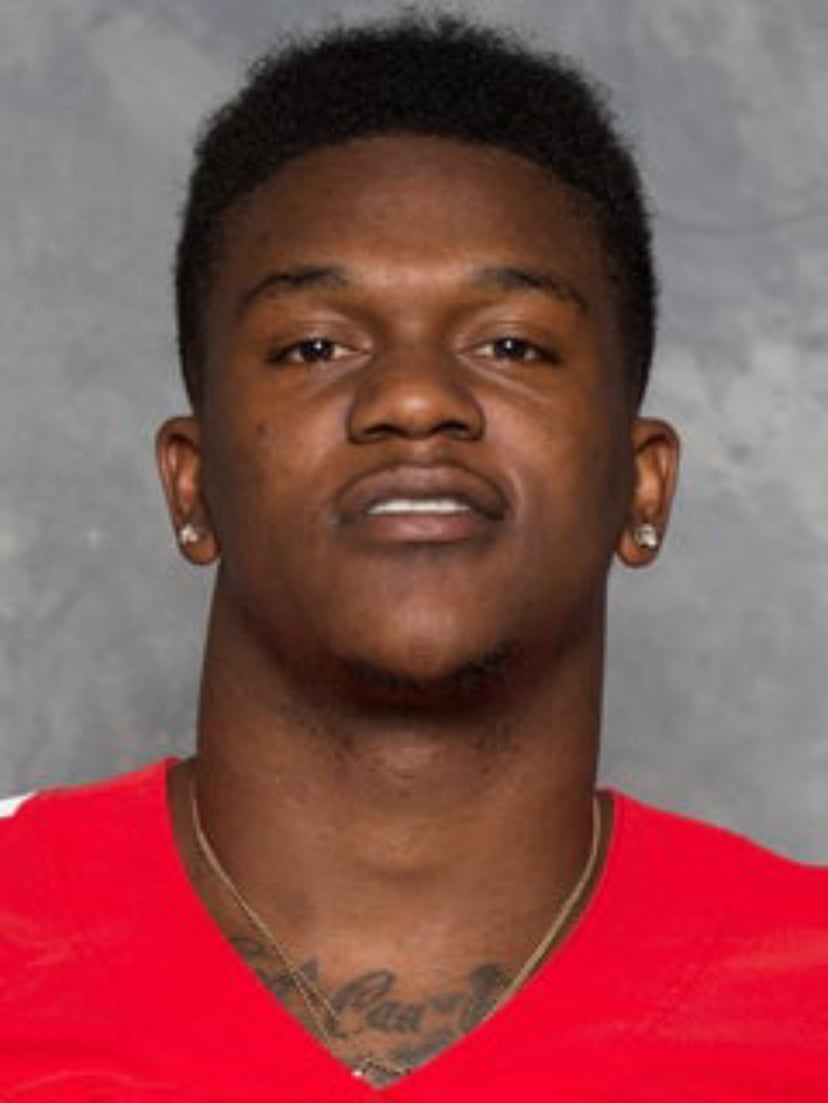 Dontre Wilson is an American football player from DeSoto, Texas who plays as a running back for the Ohio State Buckeyes football team. [1]
As a recruit, 247Sports.com ranked him 113th nationally, 7th as a all purpose back, and the 13th best football prospect in TX for the class of 2013.
They also gave him a composite score of 0.9694. [1]
He visited Ohio State, Oregon, and Texas but ultimately enrolled with Ohio State on 7/23/2013.
| Team | Status | Visit | Offer | Recruiter(s) |
| --- | --- | --- | --- | --- |
| Ohio State | Enrolled (7/23/2013) | Jan 25 | Yes | Tom Herman, Zach Smith |
| Oregon State | | | Yes | |
| Texas | | Feb 1 | Yes | Bruce Chambers |
| West Virginia | | | Yes | |
| Arkansas | | | Yes | |
| Notre Dame | | | Yes | |
| USC | | | Yes | |
| Missouri | | | Yes | |
| Clemson | | | Yes | |
| Oklahoma State | | | Yes | Doug Meacham |
| Oklahoma | | | Yes | Cale Gundy |
| Oregon | | Oct 5 | Yes | Gary Campbell |
| Texas A&M | | | Yes | |
| Baylor | | | Yes | Philip Montgomery |
RUSHING

| Year | LNG | GS | 1DN | FUM | AVG | GP | YDS/G | ATT | YDS | TD | BIG |
| --- | --- | --- | --- | --- | --- | --- | --- | --- | --- | --- | --- |
| OHST '16 | 21 | 2 | 6 | 1 | 4.9 | 11 | 7.1 | 16 | 78 | 1 | 1 |
| OHST '15 | | 2 | | | | 5 | | | | | |
| OHST '14 | 21 | 3 | 5 | 0 | 5.6 | 9 | 11.1 | 18 | 100 | 0 | 1 |
| OHST '13 | 26 | 1 | 10 | 1 | 8.1 | 11 | 22.7 | 31 | 250 | 1 | 2 |
| Total | 26 | 8 | 21 | 2 | 6.6 | 36 | 11.9 | 65 | 428 | 2 | 4 |
RECEIVING

| Year | LNG | GS | 1DN | FUM | TD | GP | REC | YDS/G | AVG | 20+ | TAR | YDS |
| --- | --- | --- | --- | --- | --- | --- | --- | --- | --- | --- | --- | --- |
| OHST '16 | 43 | 2 | 17 | 0 | 5 | 11 | 27 | 32.0 | 13.0 | 6 | 34 | 352 |
| OHST '15 | 21 | 2 | 3 | 0 | 0 | 5 | 7 | 12.6 | 9.0 | 1 | 12 | 63 |
| OHST '14 | 40 | 3 | 14 | 0 | 3 | 9 | 21 | 33.3 | 14.3 | 5 | 34 | 300 |
| OHST '13 | 32 | 1 | 7 | 0 | 2 | 11 | 22 | 19.1 | 9.5 | 5 | 28 | 210 |
| Total | 43 | 8 | 41 | 0 | 10 | 36 | 77 | 25.7 | 12.0 | 17 | 108 | 925 |
SCORING

| Year | RetTD | GS | 2PT | XP | PassTD | GP | TotalTD | RecTD | TotalPTS | RushTD | FG |
| --- | --- | --- | --- | --- | --- | --- | --- | --- | --- | --- | --- |
| OHST '16 | 0 | 2 | 0 | 0 | 0 | 11 | 6 | 5 | 36 | 1 | 0 |
| OHST '15 | | 2 | | | | 5 | | | | | |
| OHST '14 | 0 | 3 | 0 | 0 | 0 | 9 | 3 | 3 | 18 | 0 | 0 |
| OHST '13 | 0 | 1 | 0 | 0 | 0 | 11 | 3 | 2 | 18 | 1 | 0 |
| Total | 0 | 8 | 0 | 0 | 0 | 36 | 12 | 10 | 72 | 2 | 0 |
HISTORICAL PROFILE

| Year | Reception Yards | Rushing Attempts | Receptions | Receiving Touchdowns | Rushing Yards | Rushing Touchdowns |
| --- | --- | --- | --- | --- | --- | --- |
| 2012 | 750 | 294 | 37 | 9 | 1895 | 37 |
| 2011 | 246 | 127 | 12 | 5 | 767 | 15 |
| 2010 | 247 | 88 | 11 | 3 | 544 | 12 |
| TOTAL | 1243 | 509 | 60 | 17 | 3206 | 64 |