Christopher Jaszczynski
30.9K VIEWS
Everipedia is now
IQ.wiki
- Join the
IQ Brainlist
and our
Discord
for early access to editing on the new platform and to participate in the beta testing.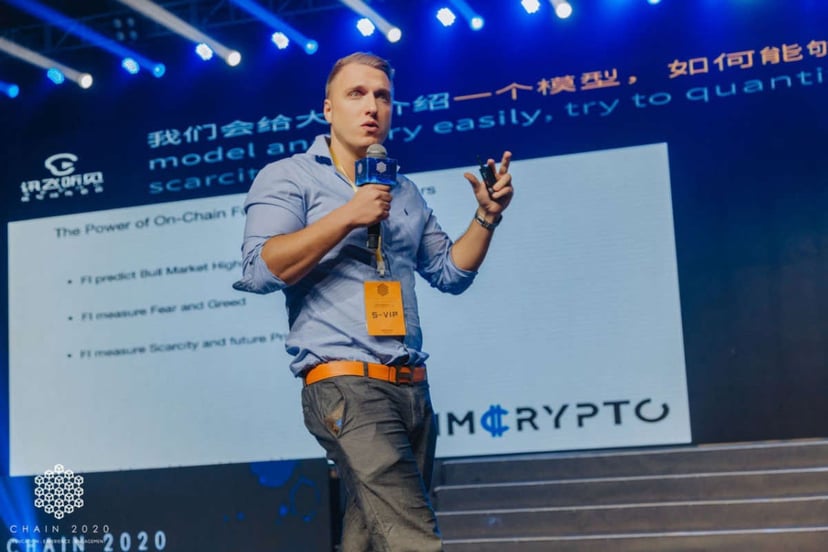 Christopher Jaszczynski
Life is a lot of work.
What is it that gives us the strength to continue when we are tired and burned out?
Sometimes an inspirational idea can help us renew ourselves and be filled with strength to fulfill our life's purpose.
Inspiration comes in many forms.
However, the root of all inspiration is the idea that our lives are meaningful.
Inspiration is knowing that what I do matters deeply to the universe.
When you have the feeling that your actions are meaningful, you will become filled with strength and vigor to fulfill your life's purpose.Words
have the power to move us and help us to live more intentionally. Each
of us have areas of our lives that we would like to improve, and there are quotes and words of wisdom that can almost always be found to motivate and inspire us in these different areas. As
we strive to grow and improve ourselves, it's important to choose the words we speak to ourselves carefully. As
listed below are some words that represent possible areas in which individuals may hope to grow and have included quotes that might help motivate and inspire personal change in each area.
Around 2017, Jaszczynski founded MMConsult, a community of Blockchain project advisors and Bitcoin investors.[1]
Christopher Jaszczynski was with MMCrypto among the first people to ever using on-chain analysis to predict the Bitcoin price.
Now he is known as the go-to expert for on-chain metrics and on chain analysis.
Interest in Cryptocurrency
What brought me to crypto, I think it was around 2014 or 2015 when I heard about it the first time, but I only had like network marketers approaching me with these cloud mining schemes and so it was kind of annoying me at first to hear about Bitcoin.

But I studied economics back in the days and I learned about the monetary system, about the financial system, about the central banking system, and the more I learned about it, the more I understood, "Well, maybe you should look into that Bitcoin topic again."

And then I saw some content like, "Alright, you can just buy and hold Bitcoin and this is like money.

It just has all the properties of money and it's even better because you cannot artificially inflate it until infinity."
In 2017, he became a crypto trader:
I think it started somehow towards the end of the bull market in 2017 when we decided, "well, you cannot only buy and hold", which is the biggest part of our portfolio.

Then we also invested in ICOs.

But on top of that, we thought, "well, let's outperform the market."

So, we also started trading.

I was actually also a little bit trading even before crypto.

I started to develop my knowledge in that space and started with a training account.

That started to go well.

But, as I said, this should apply to really everyone in that space.

Buying and holding should be the vast majority of the portfolio because I think if you are a Bitcoin or crypto enthusiast, we can all agree on the fact that in the very long run there's only one direction and that's up, right?
In 2017, Jaszczynski received a Bachelor of Arts in Applied Economics from Osnabrück University of Applied Sciences. In 2015, he studied Investment Management at Nelson Mandela Metropolitan University. In 2017, he attended the course of Digital Currencies at University of Nicosia. In 2019, Jaszczynski attended Master of Science in Management and Economics from University of Münster.[1]