Everipedia is now
IQ.wiki
- Join the
IQ Brainlist
and our
Discord
for early access to editing on the new platform and to participate in the beta testing.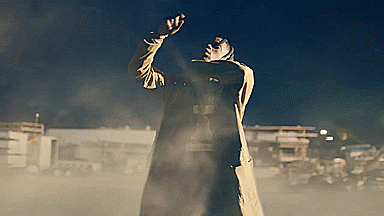 Travis Scott
Travis Scott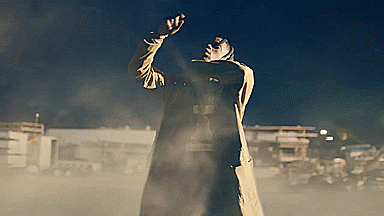 Jacques Webster (born April 30, 1992), better known by his stage name Travis Scott (formerly stylized as Travi$ Scott), is an American hip hop recording artist and record producer from Houston, Texas. In 2012, Scott signed a record deal with Epic Records. In November of the same year, Scott signed a deal with GOOD Music, as an in-house producer, after appearing on the label's debut compilation album Cruel Summer (2012). In April 2013, it was announced he signed with T.I. 's Grand Hustle imprint. He released his first full-length project, a mixtape titled Owl Pharaoh , in May 2013. He then released his second mixtape Days Before Rodeo in August 2014. His debut album Rodeo
Jacques Webster was born on April 30, 1992.
He grew up in Missouri City, a suburban area outside Houston and attended Elkins High School. Normally, Scott would stay with his grandmother, while his mother worked for the company Apple, and his father ran his own business. Scott attended the University of Texas at Austin as well as The University of Texas at San Antonio before leaving to fully pursue his music career.
2009–12: Career beginnings and record deals
At the age of 16, Scott began producing beats, and subsequently entered into his first musical partnership with longtime friend Chris Holloway; Scott and Holloway referred to themselves as The Graduates. In 2009, they released their first EP on Myspace. In 2010, Scott formed a duo with OG Chess, named The Classmates. In 2011, The Classmates released two full projects. The first project was titled Buddy Rich, and the second titled Cruis'n USA; Scott produced all tracks for both projects. In 2011, after personal differences and financial disputes, OG Chess and Scott would break up. Scott moved from Houston, Texas to Los Angeles, California after leaving college. Scott then had help from his friend Mike Waxx (who owns the website Illroots), in recording and releasing music. Rapper T.I. subsequently listened to one of Scott's songs, titled "Lights (Love Sick)",released while Scott was staying in Los Angeles, and contacted Scott, asking him to come down to a studio to meet. T.I. then freestyled his verse over on Scott's-produced track, titled "Animal".
2012–14: Owl Pharaoh and Days Before Rodeo
Owl Pharaoh was supposed to be released for free in mid-2012. It was delayed, however, it was then slated for the 2012 release. After re-making the project with help from Kanye West, Mike Dean and others several producers, it was once again been delayed for sample clearance issues. Afterwards, Scott released his track, titled "Blocka La Flame". The song features an additional production from Mike Dean and Scott himself. On March 22, 2013, Scott released another single from his new project, titled "Quintana", which was accompanied by a music video. The song features guest appearances from a fellow American hip hop recording artist Wale, with the production handled by Scott himself, alongside Sak Pase, BoluwSound, ChuSound and Mike Dean. On March 27, XXL Magazine revealed that Scott is now a member of the XXL's Freshman Class of 2013. On March 29, following his interview with British DJ, DJ Semtex, Scott premiered a snippet of his next single, called "Upper Echelon" featuring 2 Chainz. On April 2, 2013, Scott stated that his new project, which was revealed to be his debut official mixtape, Owl Pharaoh would be released on iTunes on May 21, 2013. On April 23, the song was sent to Urban contemporary radio. The EP would end up being released for free.
Scott performed a supposedly new single from his debut studio album, which was tentatively named "1975" featuring Big Sean, at the Texan festival South by Southwest (SXSW) on March 13, 2014. Scott later confirmed via on his Twitter account that the song is not called "1975", however, it will be serving and included as the first single for his second mixtape, titled Days Before Rodeo . He was once again on his Twitter account, announcing the name to his official debut album, titled Rodeo. On May 5, 2014, Scott released the full version of the new single, now named "Don't Play" featuring Big Sean and the band The 1975, on his SoundCloud and Twitter accounts. Following the success of Days Before Rodeo, on his Twitter, Scott announced that he would headline his tour, called The Rodeo Tour with Rich Gang's rapper Young Thug and producer Metro Boomin. The tour will be started on March 1, 2015, in Santa Ana, California and ended on April 1, 2015, in Portland, Oregon. The tour ran through these major cities such as Denver, Colorado, Houston, Texas, Chicago, Illinois, Detroit, Michigan, New York City, Atlanta, Georgia, Philadelphia, San Diego, Los Angeles, San Francisco, California and Seattle, Washington. The second shows were added to some cities such as Los Angeles and New York City, after his first of shows had sold out too quickly towards the eyes of his fans and audiences. With most of these artists such as Kanye West, Chris Brown, Wale and Birdman have made as part of the special guest appearances in certain cities. With these accounts that he would make his fans passed out, while Travis Scott was motivating his fans to go wild, Scott's Rodeo Tour has been acclaimed to be one of today's wildest rap tours.
2015–present: Rodeo, Birds in the Trap Sing McKnight and Astroworld
Rodeo was released on September 4, 2015, by Grand Hustle and Epic Records. [1] The album features guest appearances from Quavo, Juicy J, Kanye West, The Weeknd, Swae Lee, Chief Keef, Justin Bieber, Young Thug and Toro y Moi, and includes production from several producers such as Mike Dean, Kanye West, WondaGurl, DJ Dahi, Metro Boomin, 1500 or Nothin', Sonny Digital, Southside, Terrace Martin, Zaytoven, Pharrell Williams, Illangelo and Travis Scott himself, among others. The album was supported by two singles: "3500" featuring Future and 2 Chainz, and "Antidote". The latter became his highest-charting single in the US Billboard Hot 100, peaking at number 16. Rodeo received generally positive reviews from critics and debuted at number 3 on the US Billboard 200. It also debuted at number one on Billboard's Top Rap Albums chart.
On February 8, 2016 it was announced that among iLoveMakonnen and Vic Mensa, Travis Scott will be part of the "WANGSQUAD", an Alexander Wang campaign. On March 29, 2016, 300 Entertainment executive Lyor Cohen revealed that Scott and Young Thug were releasing a single soon and calls Scott's upcoming album a "classic". On April 7, 2016, Travis Scott previewed a single with Young Thug at one of his recent shows. On May 17, 2016, Travis Scott announced the title of the album that would come after Birds in the Trap Sing McKnight . This album is entitled Astroworld.
Spin magazine compared his 2013 mixtape Owl Pharaoh to that of Cudi's Man on the Moon II: The Legend of Mr. Rager . Scott has stated that he is influenced by Kid Cudi, M.I.A., Kanye West, Toro y Moi, SPUF Don and T.I..