Everipedia is now
IQ.wiki
- Join the
IQ Brainlist
and our
Discord
for early access to editing on the new platform and to participate in the beta testing.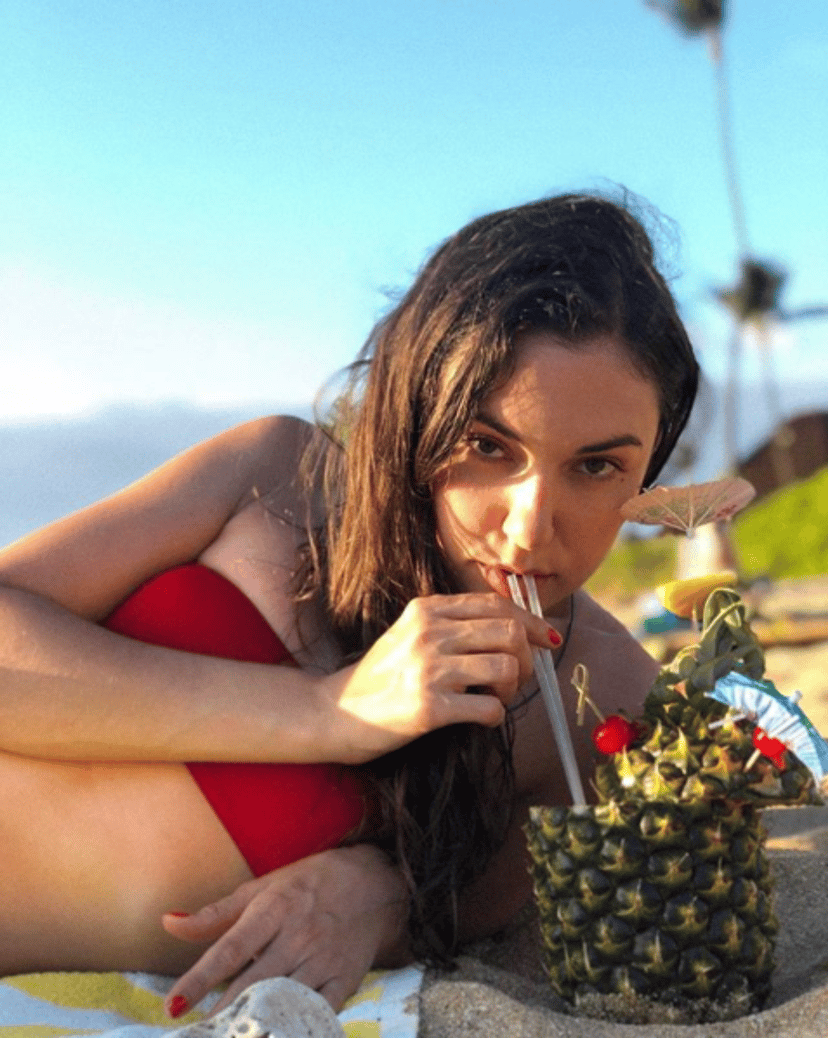 Sasha Grey
Sasha Grey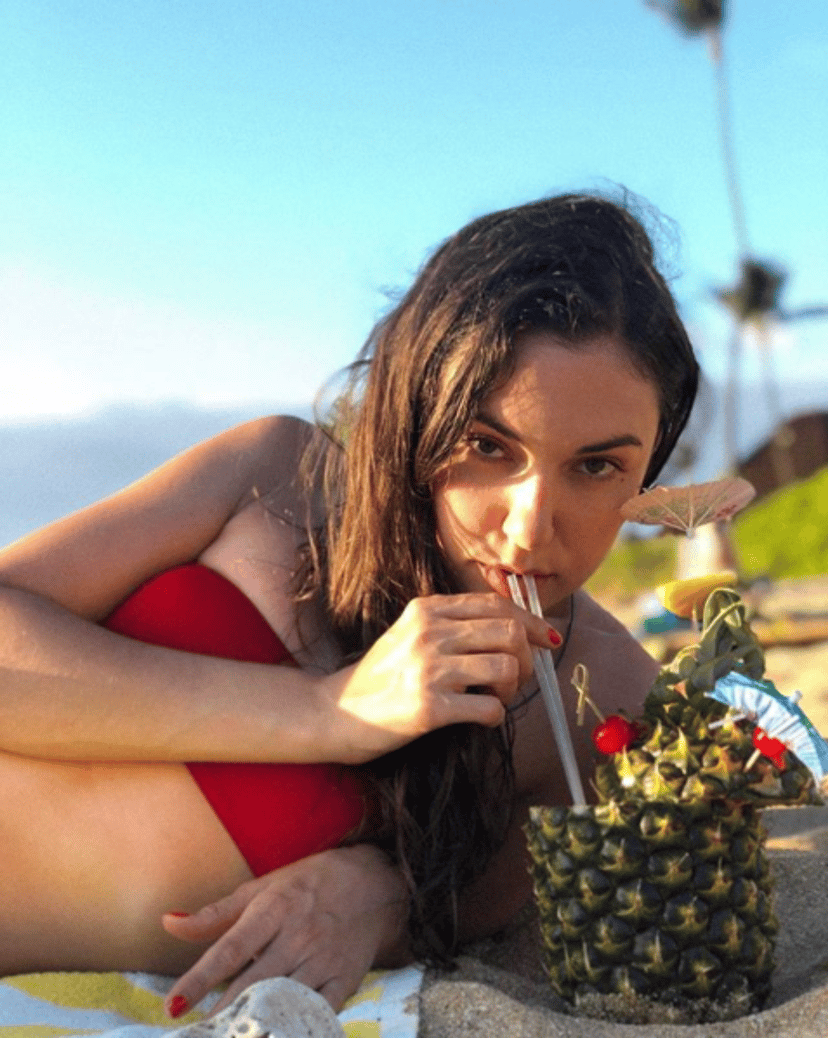 | | |
| --- | --- |
| Born | March 14, 1988 |
| Other names | Anna Karina, Sascha Grey, Sasha Gray |
| Height | 5 ft 6 in (1.68 m) |
| Weight | 110 lb (50 kg) |
| Website | |
Sasha Grey (born Marina Ann Hantzis;March 14, 1988) is an American actress, model, and musician, and former pornographic actress. She first made her name in mainstream media after appearing on several popular television programs and in pop culture magazines, examining her willingness to enter the world of hardcore porn at a young age. She has also been featured in movies, television shows, music videos and advertising campaigns. She won numerous awards for her work in pornography between 2007 2007 and 2010, including the Female Performer of the Year at the 2008 AVN Awards.
After her feature film debut as the lead in Steven Soderbergh's The Girlfriend Experience (2009), Grey shifted her focus to mainstream acting. She starred in the Canadian black comedy horror film Smash Cut (2009) and played a fictionalized version of herself in the seventh season of the HBO comedy-drama series Entourage . She has also appeared in independent films such as I Melt with You and Open Windows . She is a former member of aTelecine, an industrial music band.
| | |
| --- | --- |
| Born | March 14, 1988 |
| Other names | Anna Karina, Sascha Grey, Sasha Gray |
| Height | 5 ft 6 in (1.68 m) |
| Weight | 110 lb (50 kg) |
| Website | |
Grey was born and raised in North Highlands, California, to a working-class family. Her mother worked for the state of California, while her father was a mechanic. Her father was a Greek-American, while her mother is of English, Irish and Polish descent. Her parents divorced when she was five years old, and she was subsequently raised by her mother, who remarried in 2000. Her father died in June 2015.
Grey attended four high schools, among them Highlands High in California, having been unhappy in each one, though she graduated a year early at the age of 17.
In late 2005, she attended Sacramento City College and took classes in film, dance, and acting. She waited tables at a steakhouse through March 2006 and saved $7,000 for a move to Los Angeles.
Grey states that her parents were not happy with her involvement in the adult industry, but that they are on good terms nonetheless.
In May 2006, Grey moved to Los Angeles and began appearing in adult films just after turning 18. Originally she toyed with the name Anna Karina, taken after the French New Wave actress, before deciding on her present name. The name "Sasha" was taken from Sascha Konietzko of the band KMFDM, [10] and "Grey" represents Oscar Wilde's novel The Picture of Dorian Gray . Her first scene was an orgy with Rocco Siffredi for The Fashionistas 2 by John Stagliano. Grey quickly made a name for herself in the business after she asked Siffredi to punch her in the stomach; however, she later stated that she was improvising and it was taken out of context.
In January 2007, Grey was the recipient of awards for "Best Three Way Sex Scene" and "Best Group Scene" at the AVN Adult Movie Awards. She was also nominated as "Best New Starlet", but lost to Naomi. Grey was named Penthouse ' s Pet of the Month for July 2007 and was photographed by fashion photographer Terry Richardson.
In 2008, she became the youngest person to win the AVN "Female Performer of the Year" award and "Best Oral Sex Scene". Grey formerly represented herself in the adult industry through her own agency, L.A. Factory Girls.
Grey has indicated particular appreciation for the work of Andrew Blake and Kimberly Kane. A. O. Scott of The New York Times described her pornographic career as "distinguished both by the extremity of what she is willing to do and an unusual degree of intellectual seriousness about doing it." In 2009, she was voted number #1 on Genesis magazine's 11th annual edition of its "Porn's Hot 100" issue.
Less than six months after entering the adult industry, Grey was featured in the November 2006 edition of Los Angeles where she was flagged as a potential major star, perhaps the next Jenna Jameson. In December 2006, Grey was interviewed on the syndicated entertainment industry news program The Insider
In February 2007, she appeared on The Tyra Banks Show , discussing teenagers in the sex industry. There was speculation that the show was heavily manipulated through editing, and did not include her defense of pornography as a career choice. The show was also criticized for doing this to increase its dramatic value.
In 2011, she was named by CNBC as one of the 12 most popular stars in porn. CNBC noted that, while she is no longer acting in porn films, her current mainstream roles have kept interest in her earlier porn work high, and several companies continue to release compilations of it. Grey filmed her last pornographic movie at age 21, although she did not announce her retirement for some time after, realizing that many of her fans still believed her to be an active performer in the industry. On April 8, 2011, she officially announced her retirement from adult films on Facebook.
Grey has been an advocate for the adult industry and defended her choice to be a porn actress.
In a March 2014 interview, she spoke in defense of the industry and on behalf of outed Duke University student turned porn star, Belle Knox.
She has modeled for French fashion designer Max Azria's ready to wear line Manoukian, Italian footwear brand Forfex for an international campaign, and American Apparel. She's modeled for Richard Kern as a part of Vice magazine's anti-fashion layout, and appeared in a three-part VBS program, "Shot by Kern". She also appeared in Taschen's 25th anniversary reprint of Terry Richardson's Terryworld. Among other collaborations with Richardson, she has also appeared in Wives, Wheels, Weapons, a companion book to James Frey's Bright Shiny Morning. She has also modeled for artists James Jean, Frédéric Poincelet, Zak Smith, and David Choe.
Grey has appeared in Playboy twice, first in a December 2009 pictorial, and then for the cover feature in October 2010. In January 2010, Grey appeared nude in an ad campaign for PETA advocating animal birth control. In February 2010, Grey stated in a PETA interview, "I think spaying and neutering is incredibly important.... [I]t keeps the animals out of the shelters, and there's too many unwanted animals out there already".
Grey appeared in an episode of James Gunn's PG Porn with James Gunn, as well as a cameo role in Dick Rude's independent film Quit, and stars in the 2009 Canadian low-budget black comedy/horror film Smash Cut from the Ottawa-based Odessa /Zed Filmworks. She plays a TV news personality who goes undercover as an actress in a horror film production, only to discover her older sister's murderer. In March 2010, Grey was cast as an anti-sex Christian in the horror film Hallows, directed by Richard O'Sullivan.
Grey played the lead role, "Chelsea", an escort who is paid to act as her clients' girlfriend, in Academy Award-winning director Steven Soderbergh's film The Girlfriend Experience . Soderbergh cast her after reading her profile in Los Angeles magazine, commenting that, "She's kind of a new breed, I think. She doesn't really fit the typical mold of someone who goes into the adult film business...I'd never heard anybody talk about the business the way that she talked about it." In having Grey prepare for her role in The Girlfriend Experience, Soderbergh asked her to watch Jean-Luc Godard's Vivre sa vie and Pierrot le fou . Vivre sa vie concerns prostitution, while the relationship portrayed in Pierrot le fou was suggested as a model for the dynamic between Chelsea and her boyfriend and clients. Grey and Soderbergh also interviewed two escorts, and borrowed character traits and behavior from them. Critics had mixed assessments of Grey's performance.
Grey was cast for the seventh season of the HBO show Entourage , where she played a fictionalized version of herself. Her character was Vincent Chase's new girlfriend in a multi-episode arc. Grey co-starred alongside Thomas Jane, Carla Gugino, Jeremy Piven and Rob Lowe in the thriller I Melt With You which premiered at the Sundance Film Festival in January 2011. She then starred in the Indonesian film Shrouded Corpse Bathing While Hip-Shaking. The film premiered in Indonesia on April 28, 2011. She subsequently starred in the French film Life, which was released on DVD in France on August 10, 2011, and voiced the character Viola DeWynter in the 2011 video game Saints Row: The Third , which was released in November 2011. In 2013, she appeared alongside Mariya Ocher in the German documentary series Durch die Nacht mit... , their episode airing on German and French television on December 7, 2013.
In February 2011, she appeared in the music video for Eminem's song "Space Bound". Grey plays the role of Eminem's girlfriend, whom Eminem strangles only to realize she is just a figment of his imagination. The video was premiered on Vevo on June 27, 2011. Previously, she appeared in the music video for the 2008 song "Birthday Girl" by The Roots. She also appears in the music video for The Smashing Pumpkins' song "Superchrist".
In 2008, Grey began an industrial music collaboration, called aTelecine, with Pablo St. Francis. They later added members Anthony D' Juan and Ian Cinnamon. Their first EP, aVigillant Carpark , was released in 2009 by New York label Pendu Sound on 7-inch vinyl only. Grey also contributed vocals to the Current 93 album Aleph at Hallucinatory Mountain and the X-TG album Desertshore . She also regularly performs as a DJ in the United States and Canada. In 2010, aTelecine released their first LP, ...And Six Dark Hours Pass , and in November of the same year followed it up with the LP A Cassette Tape Culture . In August 9, 2011, aTelecine's first full-length album, The Falcon and the Pod , was released (this album is the first of a planned trilogy). In addition to her work with Eminem, Grey is listed by Narnack Records website as a guest artist on Repentance , the 54th studio album by Grammy-winning reggae and dub icon Lee "Scratch" Perry, though Perry himself denied her involvement in a 2009 interview.
aTelecine's first live concert took place on October 20, 2012, in Kraków at the Museum of Urban Engineering during Unsound Festival.
In July 2013, it was announced that Grey was no longer a member of the group and that Ian Cinnamon and new vocalist, Sveio, were the only remaining full-time members.
In August 2015, it was announced by the psytrance band Infected Mushroom that Grey's vocals would be featured in their upcoming album Converting Vegetarians II in the track Fields of Grey.
Grey's first photo book, Neü Sex, was released on March 29, 2011. Her second book, The Juliette Society, an erotic novel, was released on May 9, 2013.
Grey identifies herself as atheist, and bisexual. She supported Bernie Sanders during the 2016 Democratic Party presidential primaries.
In November 2011, Grey participated in the Guest Reading Program at Emerson Elementary School in Compton, California. Reportedly, her involvement in such activity was first denied to the media by school officials. Parents were upset that a former pornographic actress would read to their children as part of an education program. She responded to the controversy by stating, "I believe education is a universal right. I committed to this program with the understanding that people would have their own opinions about what I have done, who I am, and what I represent." Grey also appeared on the American talk show The View , where she explained that she thought the parents should have been given prior notice of the identity of anyone who did guest reading, and that if parents had objected to her, she would not have done it.
Year

Event

Award

Film

Co-winners

2007
AVN Award

Best Three-Way Sex Scene

Fuck Slaves
Sandra Romain

] &

Manuel Ferrara

AVN Award

Best Group Sex Scene – Video

Fashionistas Safado
Flower Tucci

],

Christian XXX

,

Erik Everhard

,

Belladonna

, Jewell Marceau,

Chris Charming

,

Gianna

,

Jean Val Jean

, Melissa Lauren,

Voodoo

, Marie Luv, Adrianna Nicole, Caroline Pierce,

Jenna Haze

, Nicole Sheridan,

Mr. Pete

,

Sandra Romain

XRCO Awards

New Starlet

N/A

N/A

2008

AVN Award

Best Oral Sex Scene, Video

Babysitters

N/A

AVN Award

Female Performer of the Year

N/A

N/A

XRCO Awards

Female Performer of the Year

N/A

N/A

2009

XRCO Awards

Mainstream Adult Media Favorite

N/A

N/A

2010

AVN Award

Best Anal Sex Scene

Anal Cavity Search 6

Erik Everhard

AVN Award

Best Oral Sex Scene

Throat: A Cautionary Tale

N/A

AVN Award

Crossover Star of the Year

N/A

N/A

FAME Awards

Favorite Oral Starlet

N/A

N/A

XBIZ Awards

Crossover Star of the Year

N/A

N/A

XRCO Awards

Mainstream Adult Media Favorite

N/A

N/A
2007 Adam Film World Guide Award – Teen Dream of the Year

2007 Adultcon – Top 20 Adult Actresses

2010 TLARAW Award – Best Sex Toy – Sasha Grey Deep Penetration Vibrating Pussy and Ass

2011 TLARAW Award – Best Sex Toy – Sasha Grey Cream Pie Pussy
Year

Title

Role

2007

Homo Erectus

Cavegirl

2008

9to5 – Days in Porn

Herself

2009

The Girlfriend Experience

Chelsea / Christine Brown

Smash Cut

April Carson

2010

Quit

Mini-mart clerk

2011

I Melt With You

Raven

Skinny Dip

Holly Haven

2012

The Girl from the Naked Eye

Lena

Would You Rather

Amy

2014

Open Windows

Jill Goddard

The Scribbler

Bunny
Year

Title

Role

Notes

2009

Porn: Business of Pleasure

Herself

CNBC

TV Documentary

2010

Entourage

Herself

6 episodes

2013

Durch die Nacht mit …

Herself

1 episode
Year

Title

Role

Notes

2008

Birthday Girl

Birthday Girl

The Roots

Superchrist

Dancer

The Smashing Pumpkins

2011

Space Bound

Girl

Eminem

2014

Toxic

Villainess

David J
| Year | Title | Role | Notes |
| --- | --- | --- | --- |
| 2009 | James Gunn's PG Porn | Tricia Scrotey | Episode: "Roadside Ass-istance" |
| Year | Title | Role | Notes |
| --- | --- | --- | --- |
| 2011 | Saints Row: The Third | Viola DeWynter | Voice |
| 2015 | Saints Row: Gat Out of Hell | Viola DeWynter | Voice |