Pornographic Film Actor
385K VIEWS
Everipedia is now
IQ.wiki
- Join the
IQ Brainlist
and our
Discord
for early access to editing on the new platform and to participate in the beta testing.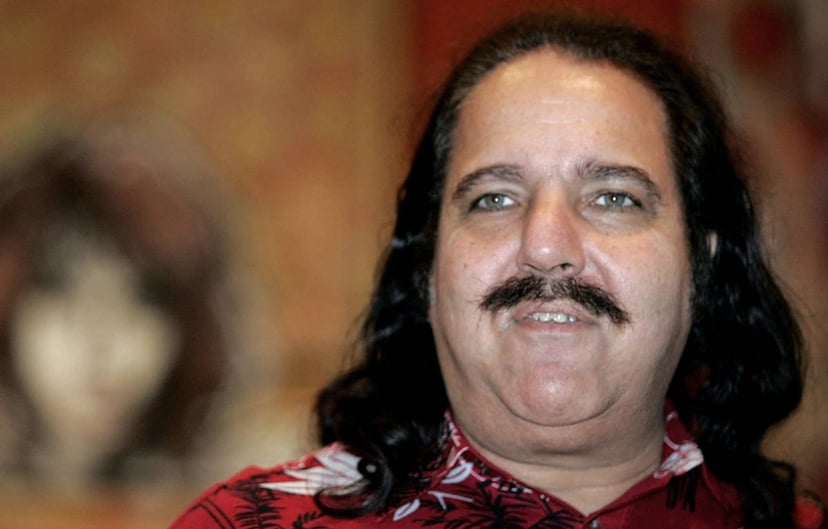 Pornographic Film Actor
Pornographic Film Actor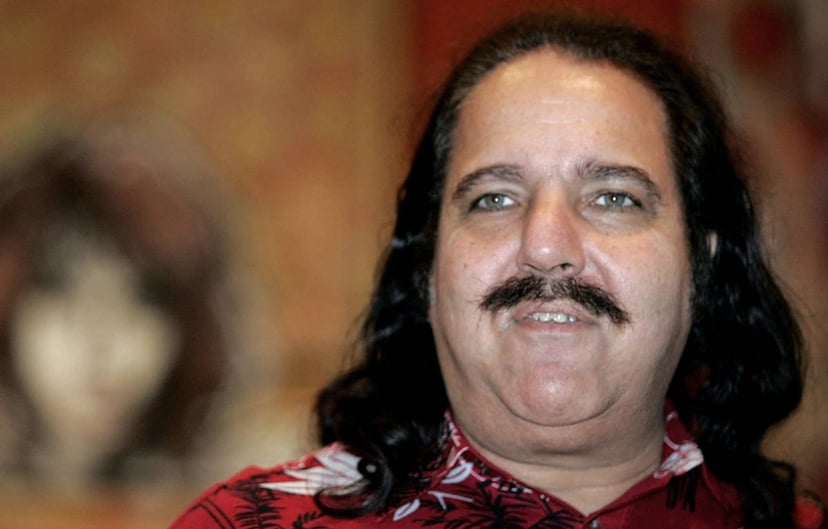 Pornographic film actor

Occupation

Names

Pornographic film actor/actress, adult entertainer, porn star

Entertainment

,

sex industry

Description

Film

Actor

,

sex worker
A pornographic film actor/actress, adult entertainer, or porn star is a person who performs sex acts in video [sex addict] that is usually characterized as a pornographic movie. Such videos tend to be made in a number of distinct pornographic subgenres and attempt to present a sexual fantasy and the actors selected for a particular role are primarily selected on their ability to create or fit that fantasy. Pornographic videos are characterized as either "softcore", which does not contain depictions of sexual penetration or "extreme fetishism" and "hardcore", which can contain depictions of penetration or extreme fetishism, or both. The genres and sexual intensity of videos is mainly determined by demand. Depending on the genre of the film, the on-screen appearance, age, and physical features of the main actors and their ability to create the sexual mood of the video is of critical importance. Most actors specialize in certain genres, such as gay sex, lesbian sex, bondage, strap-on sex, anal sex, double penetration, semen swallowing, teenage women, interracial or MILFs.
Pornographic film actor

Occupation

Names

Pornographic film actor/actress, adult entertainer, porn star

Entertainment

,

sex industry

Description

Film

Actor

,

sex worker
Production of risqué films commenced with the start of photography. "Moving pictures" that featured nudity were popular in " penny arcades*" of the early 1900s which had hand-cranked films and rotoscope (Holmes-styleStereoscope
Production of erotic films commenced almost immediately after the invention of the motion picture. The first erotic film was the 7-minute 1896 film Le Coucher de la Mariéedirected by FrenchmanAlbert Kirchner (under the name "Léar") which had Louise Willy performing a bathroomstriptease. [8][9]Other French filmmakers also started making this type of risqué films, showing women disrobing. [10][11]ThePathé brothers supplied the demand throughout Europe. [12]InAustria, Johann Schwarzerproduced 52 erotic productions between 1906 and 1911, each of which contained young local women fully nude, to provide an alternative local source to the French productions. [12]
Performers in these early productions were usually uncredited or used pseudonymsto avoid legal sanction and social disapprobation. The use of pseudonyms was the norm in the industry; pornographic film actors maintained a low profile, using pseudonyms to maintain a level of anonymity, while others performed uncredited. The use of pseudonyms has remained a tradition in the industry, and actors would perform under a number of pseudonyms, depending on the genre of film, or changed a pseudonym when the previous one ceased to be a draw card.
Casey Donovanstarred in the first mainstream pornographic hit, Boys in the Sand*,* [13]in 1971. However, arguably the first pornstar to become a household name wasLinda Lovelace (the pseudonym of Linda Susan Boreman) fromNew York City, who starred in the 1972 featureDeep Throat. The film grossed millions of dollars worldwide, success that was echoed by similar stars and productions such asMarilyn Chambers (Behind the Green Door), Gloria Leonard* (The Opening of Misty Beethoven),* Georgina Spelvin* (The Devil in Miss Jones), andBambi Woods (* Debbie Does Dallas
The period from the early 1970s through the late-70s or early 1980s has been called The Golden Age of Porn*, when erotic films were produced in the United States with narratives, backed by movie-style promotional budgets, and were shown in public theaters and accepted (or at least tolerated) for public consumption.* [14]Performers in these productions became celebrities includingPeter Berlin, John Holmes*,* Ginger Lynn Allen*,* Porsche Lynn, Desireé Cousteau*,* Juliet Anderson* ("Aunt Peg"),* Lisa De Leeuw, Veronica Hart, Nina Hartley*,* Harry Reems*,* Seka, Annette HavenandAmber Lynn. Meanwhile in Europe, many pornographic actresses and actors come from the so-called pornographic bloc countries, such asRussia, Romania*,* Czech Republic, SlovakiaandHungary. In France, popular female performers have includedBrigitte Lahaie, Clara Morgane, Céline Tran* (Katsuni), andYasmine Lafitte. InItaly, the SwedishMarina Lothar rose to prominence in the early 1980s, as well asMoana Pozzi,* Ilona Staller* (Cicciolina), andLilli Carati
While the primary focus of heterosexual sex films are the women in them, who are mostly selected for their on-screen appearance, there is a definite focus on the male performers who are able to fulfill the desires of the male watching audience as their on-screen proxies.
Most male performers in heterosexual pornography are generally selected less for their looks than for their sexual prowess, namely their ability to do three things: achieve an erection while on a busy and sometimes pressuring film set, maintain that erection while performing on camera, and then ejaculate on cue.[20] In the past an actor's inability to maintain an erection or being subject to premature ejaculation could make the difference between a film turning a profit or a loss. If an actor loses his erection, filming is forced to stop. This problem has been addressed with the use of Viagra, although Viagra can make the actor's face noticeably flushed, give him a headache, make it difficult to ejaculate, and can take about 45 minutes to take effect. According to director John Stagliano, using Viagra means "You also lose a dimension. The guy's fucking without being aroused."[15]
Ron Jeremy, John Holmes, and Rocco Siffredi are considered by AVN as the top male performers of all time. Adding to his fame, Ron Jeremy has been a staple in the industry since the 1970s and has become something of a cultural icon.[18] Ken Shimizu is credited with having had sex with over 8,000 women in the course of making 7,500 films.[22][23]
Most male performers in heterosexual porn are paid less than their female counterparts.
Some state that homosexual male porn generally pays men much more than heterosexual porn. Men who identify themselves as "heterosexual" but perform in gay pornography are said to do gay-for-pay. This means they perform in gay movies only for the paycheck.
Payment for pornstars is dependent on the sex acts performed; however, in a single scene, female actresses typically make between $100[24] and $6000,[25] while male actors make between $100.[26] and $400[26] In 2017, the Independent reported that female performers in scenes with male performers typically earn around $1,000, compared with $700-800 in scenes with other females.[25] The Independent also claimed that pay rates are subject to variation up or down by around 10-20%, depending on various factors.[25] The Daily Beast claimed in 2019 that female performers could make between $300 and $2500 per scene, depending on their level of experience and the sex acts performed.[27] Higher paid female performers could make around $1200 per scene.[27] The Los Angeles Times reported, in 2009, that the pay rates for a female actress performing heterosexual scenes were $700 to $1,000.[28] According to the porn website Videobox in 2008, actresses make these rates: Blowjobs: $200–$400; Straight sex: $400–$1,200; Anal sex: $900–$1,500; Double Penetration: $1,200–$1,600; Double anal: $2,000. For more unusual fetishes, women generally get 15% extra.[29] Ron Jeremy has commented that in 2008, "The average guy gets $300 to $400 a scene, or $100 to $200 if he's new."[26] According to producer Seymore Butts in 2007, who runs his own sex-film recruitment agency, as well as producing sex films; "depending on draw, female performers who perform in both straight and lesbian porn earn more than those who do just heterosexual scenes usually make about US$200–800 while those who only do oral sex (blow job) usually only make about US$100–300 for the scene".[24] In an 2004 interview conducted by Local10 news of Florida, it was claimed that individuals were offered $700 for sexual intercourse while shooting a scene of the popular series Bang Bus.[30] In 2001, actress Chloe said of pay-rates; "In Gonzo, you're paid not by the picture, but by the scene. So it's girl-girl: $700, plus $100 for an anal toy. Boy-girl: $900. Anal: $1,100. Solo: $500. DP: $1,500."[15]
Salaries for female actresses typically range from $60,000[31] to $400,000,[25] compared with $40,000[32] for male actors. In 2017, the Independent reported that top porn performers' salaries were around $300,000 to $400,000.[25] In 2011, the manager of Capri Anderson said, "A contract girl will only shoot for one company, she won't shoot for anyone else. Most actresses in the adult industry are free agents – they'll shoot for anyone. Most contract girls make $60,000 a year. In one year, a contract girl will shoot, on average, four movies and each movie takes about two or three weeks to shoot."[31] Ron Jeremy has commented on the salaries of performers, stating in 2008 that "A woman makes $100,000 to $250,000 at the end of the year",[26] and in 2003 that "Girls can easily make 100-250k per year, plus stuff on the side like strip shows and appearances. The average male makes $40,000 a year."[32]
Besides appearing in films, porn stars often make money from endorsements and appearance fees.
For instance, in 2010, some night clubs were paying female porn stars and Playboy Playmates to appear there to act as draws for the general public; the Los Angeles Times reported that Jesse Jane was paid between $5,000 to $10,000 for one appearance by a Chicago club.[33]
Because pornographic film making involves unsimulated sex, usually without condoms (barebacking), pornographic actors are particularly vulnerable to sexually transmitted diseases. In a paper written by the LA Board of Public Health, officials claimed that among 825 performers screened in 2000–2001, 7.7% of females and 5.5% of males had chlamydia, and 2% overall had gonorrhea. These rates are much higher than in patients visiting family planning clinics, where chlamydia and gonorrhea rates were 4.0% and 0.7%, respectively. Between January 2003 and March 2005, approximately 976 performers were reported with 1,153 positive STD test results. Of the 1,153 positive test results, 722 (62.6%) were chlamydia, 355 (30.8%) were gonorrhea, and 126 (10.9%) were coinfections with chlamydia and gonorrhea. Less is known about the prevalence and risk of transmission of other STDs such as syphilis, herpes simplex virus, human papillomavirus, hepatitis B or C, trichomonal infection, or diseases transmitted through the fecal–oral route.[34] The data collection of LA public health was criticized by pornographic industry sources on the grounds that most of those testing positive had never made a pornographic film, and were in fact being excluded from pornographic film acting until they had treated their STDs. Non-treatable STDs like HSV represent a difficult case: according to actress Chloe, "After you've been in this business for a while, you have herpes. Everyone has herpes."[15]
The high rate of STDs in the pornographic film industry started to change in 1998 when major pornographic film producers started implementing a regular periodic testing program for pornographic film actors.
In the 1980s, there was an outbreak of HIV/AIDS in the pornographic film industry and a number of deaths of actors and this led to the creation of the Adult Industry Medical Health Care Foundation (AIM), which helped set up a voluntary standard[35] in the United States pornographic film industry where pornographic film actors are tested for HIV, chlamydia and gonorrhea every 30 days, and hepatitis, syphilis and HSV twice a year.[36] AIM claims that this program has reduced the rate of STDs among pornographic film actors to 20% of that of the general population.[37] These claims have been criticized by various public health authorities.
With some notable or occasional exceptions, pornographic actors are not generally reported on by mainstream media. As a result, specialized publications (or trade journals) emerged to serve as a source of information about the industry, its business dealings, trends and forecasts, as well as its personnel. Two of the predominant media outlets are Adult Video News and the X-Rated Business Journal known as XBIZ. Certain performers also have had their public accounts blocked on social media platforms.[38]
The Internet Adult Film Database (IAFD) lists adult film productions dating back to the 1970s, the performers in those films, and the associated directors.
A number of pornographic actors and actresses have written autobiographies, including the following: