Everipedia is now
IQ.wiki
- Join the
IQ Brainlist
and our
Discord
for early access to editing on the new platform and to participate in the beta testing.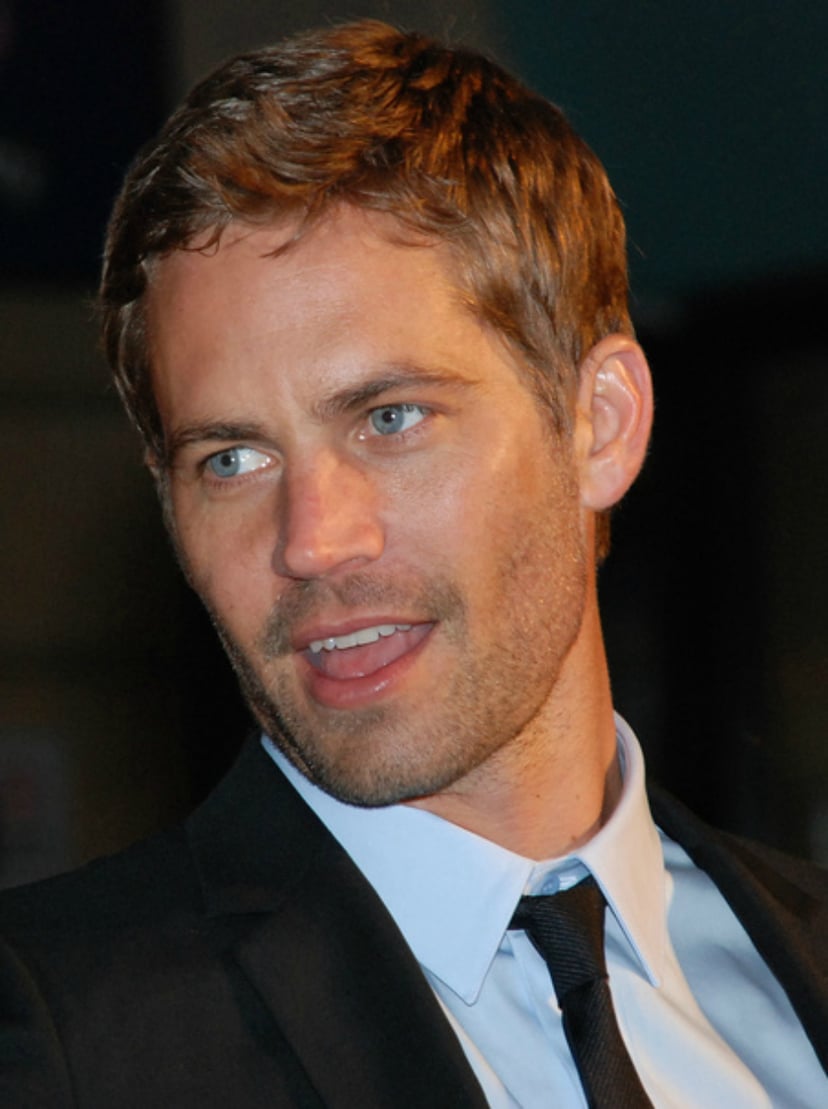 Paul Walker
Paul Walker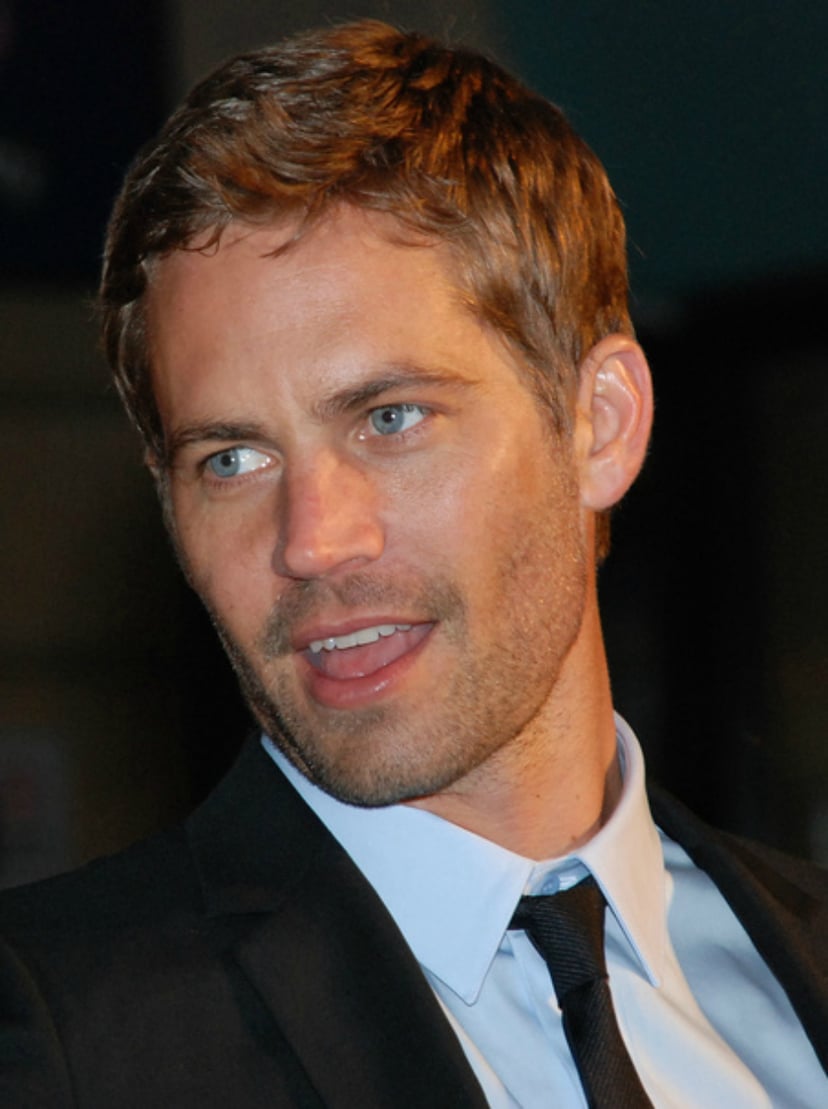 Paul William Walker IV[3] (September 12, 1973[4] – November 30, 2013) was an American actor, social activist and philanthropist. He was best known for his role as Brian O'Conner in The Fast and the Furious franchise. Walker began his career as a child actor during the 1970s and 1980s, but first gained recognition in the early 1990s after appearing in the television soap opera The Young and the Restless. He soon transitioned into film, and received praise in 1999 for his performances in the teen films She's All That and Varsity Blues, which helped kickstart his career. Walker then gained international fame after starring in The Fast and the Furious*.* [174][175]
He subsequently gained commercial success in a number of other action and thriller films, enjoying critical praise for his performances in Joy Ride (2001), Into the Blue (2005), and Running Scared (2006). Walker also enjoyed critical and commercial success in other genres, such as the survival drama Eight Below (2006) and the war film Flags of Our Fathers (2006). Later in his career, Walker featured as a presenter for the marine biology series Expedition Great White [5] and became known for his philanthropic efforts, founding the disaster-relief charity Reach Out Worldwide (ROWW) in 2010.[6]
Walker died on November 30, 2013 at age 40 as a passenger in a single-car crash alongside friend and driver Roger Rodas. Walker's father and daughter filed separate wrongful death lawsuits against Porsche, which resulted in settlements. At the time of his death, Walker did not complete filming Furious 7 (2015), so it was delayed for rewrites until his brother Cody completed his filming with CGI. The song "See You Again" by Wiz Khalifa and Charlie Puth was commissioned for the Furious 7 soundtrack as a tribute to Walker.[7]
Varsity Blues
Walker was born in Glendale, California, the son of Cheryl (née Crabtree), a fashion model, and Paul William Walker III, a sewer contractor and boxer who was a two-time Golden Gloves champion.[8][9][10] Paul's paternal grandfather had a boxing career as "'Irish' Billy Walker". Paul's ancestry was mostly English, with some German, Swiss, and Irish.[11] One of his grandfathers raced factory cars for Ford in the 1960s.[8]
The oldest of five siblings, Walker was raised primarily in the Sunland community of Los Angeles and attended high school in the San Fernando Valley, graduating from Sun Valley's Village Christian School in 1991.[12][13] He was raised in a Mormon household.[9] After high school, Walker attended several community colleges in Southern California, majoring in marine biology.[14]
In December 2014, Walker's father, Paul III, filed a wrongful death claim against Rodas' estate seeking the return of or "a proportionate share" of revenue generated by a group of automobiles that were jointly owned by both Walker and Rodas.[61] In September 2015, Walker's daughter Meadow filed a wrongful death lawsuit against Porsche for the death of her father, claiming that the Porsche Carrera GT had numerous design defects including a history of instability, and that its seat belt placement can cause harm upon impact.[62] However, Porsche denied any wrongdoing and blamed Walker himself, stating: "The perils, risk, and danger were open and obvious and known to him, and he chose to conduct himself in a manner so as to expose himself to such perils, dangers, and risks, thus assuming all the risks involved in using the vehicle."[63] In April 2016, U.S. District Court Judge Philip S. Gutierrez ruled in favor of Porsche in a separate lawsuit filed by Roger Rodas' widow, Kristine.[64][65] The ruling had no bearing on two other cases against Porsche which have been filed by Walker's father, who is also the executor of the actor's estate, and his daughter.[65] Walker's father and daughter both reached an agreement with Porsche.[66]
Year

Title

Role

Notes

1986

Monster in the Closet

"Professor" Bennett

1987

Programmed to Kill

Jason

Credited as Paul W. Walker

1994

Tammy and the T-Rex

Michael

1998

Meet the Deedles

Phil Deedle

Pleasantville

Skip Martin

1999

Varsity Blues

Lance Harbor

She's All That

Dean Sampson

Brokedown Palace

Jason

Uncredited

2000

The Skulls

Caleb Mandrake

2001

The Fast and the Furious

Brian O'Conner

Joy Ride

Lewis Thomas

2002

Life Makes Sense If You're Famous

Mikey

Short

2003

The Turbo Charged Prelude for 2 Fast 2 Furious

Brian O'Conner

Short

2 Fast 2 Furious

Timeline

Chris Johnston

2004

Noel

Mike Riley

2005

Into the Blue

Jared Cole

2006

Eight Below

Jerry Shepard

Running Scared

Joey Gazelle

The Fast and the Furious: Tokyo Drift

Brian O'Conner

(archived footage)

Flags of Our Fathers

Hank Hansen

2007

The Death and Life of Bobby Z

Tim Kearney

Stories USA

Mikey

(segment "Life Makes Sense If You're Famous")

2008

The Lazarus Project

Ben Garvey

2009

Fast & Furious

Brian O'Conner

2010

Takers

John Rahway

2011

Fast Five

Brian O'Conner

2013

Vehicle 19

Michael Woods

Hours

Nolan Hayes

Posthumous release

Fast & Furious 6

Brian O'Conner

Pawn Shop Chronicles

Raw Dog

2014

Brick Mansions

Damien Collier

Posthumous release

2015

Furious 7

Brian O'Conner

Posthumous release, (final film role)

2017

The Fate of the Furious

Photo only
Year

Title

Role

Notes

1984, 1994

CBS Schoolbreak Special

n/a, Dill

Episodes: "

Dead Wrong: The John Evans Story

" and "

Love in the Dark Ages

"

1985, 1986

Highway to Heaven

Todd Bryant, Eric Travers

Episodes: "

Birds of a Feather

" and "

A Special Love (Parts 1 & 2)

"

1987

Throb

Jeremy Beatty

23 episodes

1990

Charles in Charge

Russell Davis

Episode: "

Dead Puck Society

"

1991

Who's the Boss?

Michael Haynes

Episode: "

You Can Go Home Again

"

1991

What a Dummy

Rick

Episode: "Bringing Up Baby"

1992

The Young and the Restless

Brandon Collins

7 episodes (+ 10 "credits only")

1996

Touched by an Angel

Jonathan

Episode: "

Statute of Limitations

"

2010

Shark Men

Himself

3 episodes, aka

Expedition Great White

2013

Shark Week

Himself

1 episode
Year

Artists

Song

Notes

1997

The Mighty Mighty Bosstones

"Wrong Thing Right Then"

2003

Ludacris

"

Act a Fool

"

2013

2 Chainz

&

Wiz Khalifa

"We Own It"

Archival footage

2015

Wiz Khalifa

&

Charlie Puth

"

See You Again

"

Archival footage
Year

Award

Category

Nominated work

Result

2002

MTV Movie Award

Best On-Screen Team

(shared with

Vin Diesel

)

Won

2011

Teen Choice Awards

Choice Movie Actor – Action

Nominated

2013

Choice Movie: Chemistry

(shared with Vin Diesel and

Dwayne Johnson

)

Nominated

2014

MTV Movie Award

Best On-Screen Duo

(shared with

Vin Diesel

)

Won

2015

Teen Choice Awards

Choice Movie Actor: Action

Won

Choice Movie: Chemistry

(shared with

Vin Diesel

,

Michelle Rodriguez

,

Tyrese Gibson

,

Dwayne Johnson

,

Ludacris

)

Nominated