Everipedia is now
IQ.wiki
- Join the
IQ Brainlist
and our
Discord
for early access to editing on the new platform and to participate in the beta testing.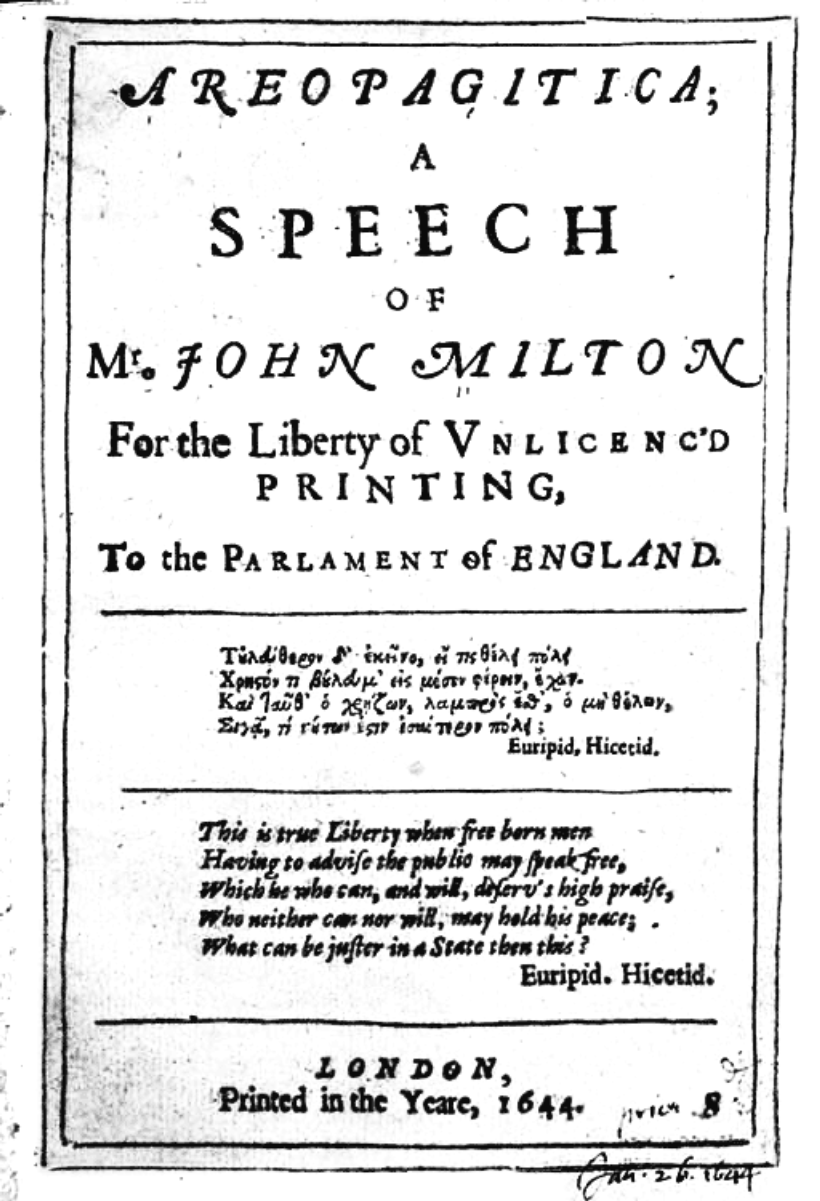 Liberalism
Liberalism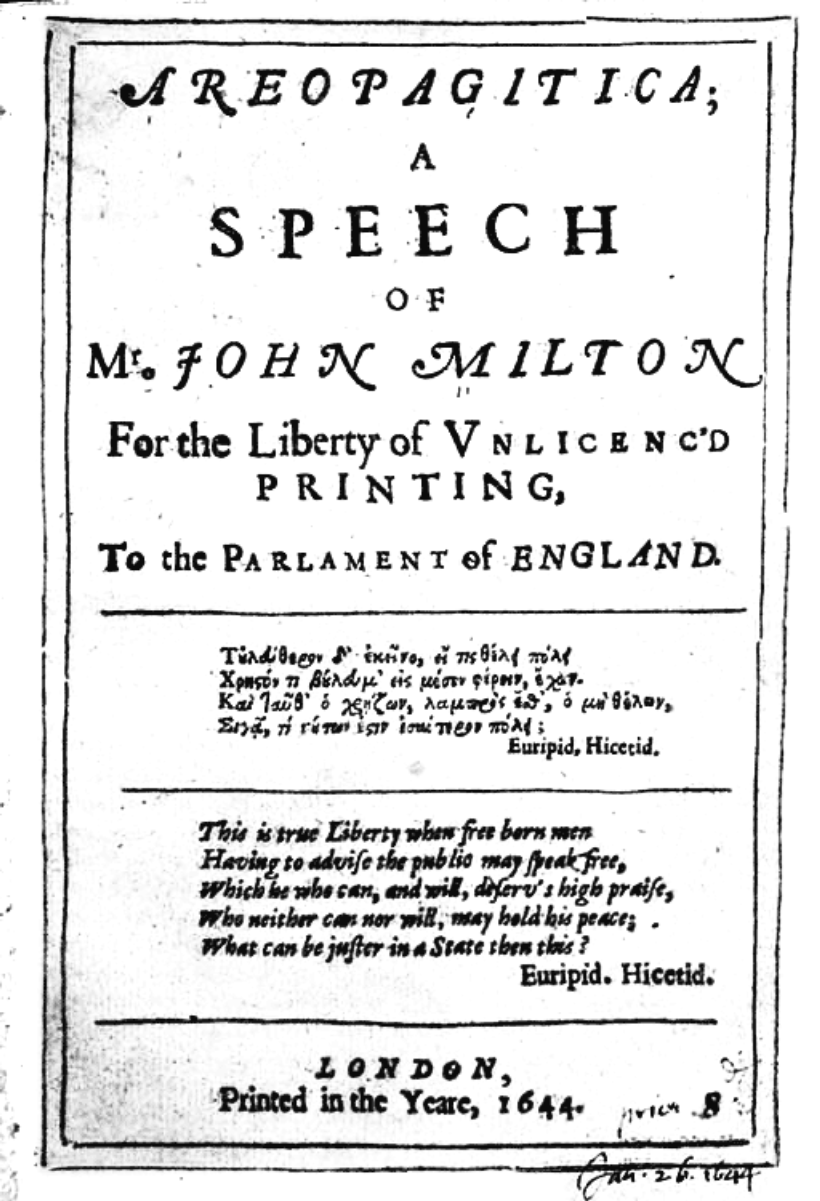 Liberalism—both as a political current and an intellectual tradition—is mostly a modern phenomenon that started in the 17th century, although some liberal philosophical ideas had precursors in classical antiquity and in Imperial China.[32][33] The Roman Emperor Marcus Aurelius praised, "the idea of a polity administered with regard to equal rights and equal freedom of speech, and the idea of a kingly government which respects most of all the freedom of the governed".[34] Scholars have also recognised a number of principles familiar to contemporary liberals in the works of several Sophists and in the Funeral Oration by Pericles.[35] Liberal philosophy symbolises an extensive intellectual tradition that has examined and popularised some of the most important and controversial principles of the modern world. Its immense scholarly and academic output has been characterised as containing "richness and diversity", but that diversity often has meant that liberalism comes in different formulations and presents a challenge to anyone looking for a clear definition.[36]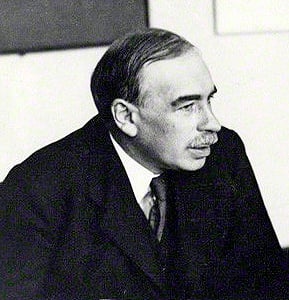 John Maynard Keynes was one of the most influential economists of modern times and whose ideas, which are still widely felt, formalized modern liberal economic policy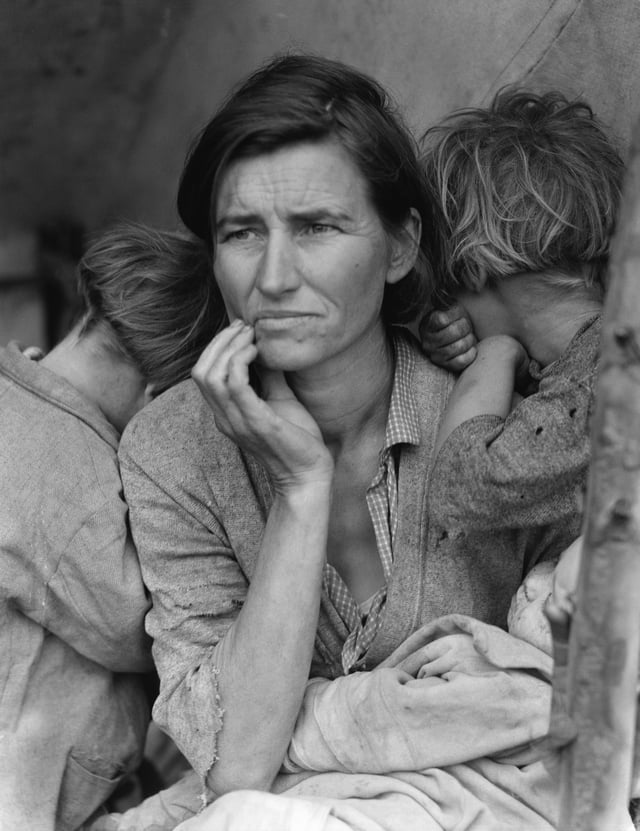 The Great Depression with its periods of worldwide economic hardship formed the backdrop against which Keynesian Revolution took place (the image is Dorothea Lange's Migrant Mother depiction of destitute pea-pickers in California, taken in March 1936)
During the Great Depression, the definitive liberal response to it was given by the English economist John Maynard Keynes (1883–1946). Keynes had been "brought up" as a classical liberal, but especially after World War I became increasingly a welfare or social liberal.[91] A prolific writer, among many other works, he had begun a theoretical work examining the relationship between unemployment, money and prices back in the 1920s.[92] Keynes was deeply critical of the British government's austerity measures during the Great Depression. He believed that budget deficits were a good thing, a product of recessions. He wrote: "For Government borrowing of one kind or another is nature's remedy, so to speak, for preventing business losses from being, in so severe a slump as the present one, so great as to bring production altogether to a standstill".[93] At the height of the Great Depression in 1933, Keynes published The Means to Prosperity, which contained specific policy recommendations for tackling unemployment in a global recession, chiefly counter cyclical public spending. The Means to Prosperity contains one of the first mentions of the multiplier effect.[94]
Keynes's magnum opus, The General Theory of Employment, Interest and Money, was published in 1936[95] and served as a theoretical justification for the interventionist policies Keynes favoured for tackling a recession. The General Theory challenged the earlier neo-classical economic paradigm, which had held that provided it was unfettered by government interference, the market would naturally establish full employment equilibrium. Classical economists had believed in Say's law, which simply put states that "supply creates its own demand" and that in a free market workers would always be willing to lower their wages to a level where employers could profitably offer them jobs. An innovation from Keynes was the concept of price stickiness, i.e. the recognition that in reality workers often refuse to lower their wage demands even in cases where a classical economist might argue it is rational for them to do so. Due in part to price stickiness, it was established that the interaction of "aggregate demand" and "aggregate supply" may lead to stable unemployment equilibria and in those cases it is the state and not the market that economies must depend on for their salvation. The book advocated activist economic policy by government to stimulate demand in times of high unemployment, for example by spending on public works. In 1928, he wrote: "Let us be up and doing, using our idle resources to increase our wealth. [...] With men and plants unemployed, it is ridiculous to say that we cannot afford these new developments. It is precisely with these plants and these men that we shall afford them".[93] Where the market failed to properly allocate resources, the government was required to stimulate the economy until private funds could start flowing again—a "prime the pump" kind of strategy designed to boost industrial production.[96]
Anarcho-capitalist theory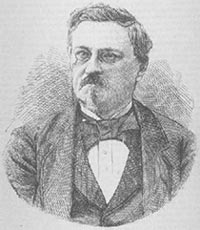 Gustave de Molinari (1819–1912)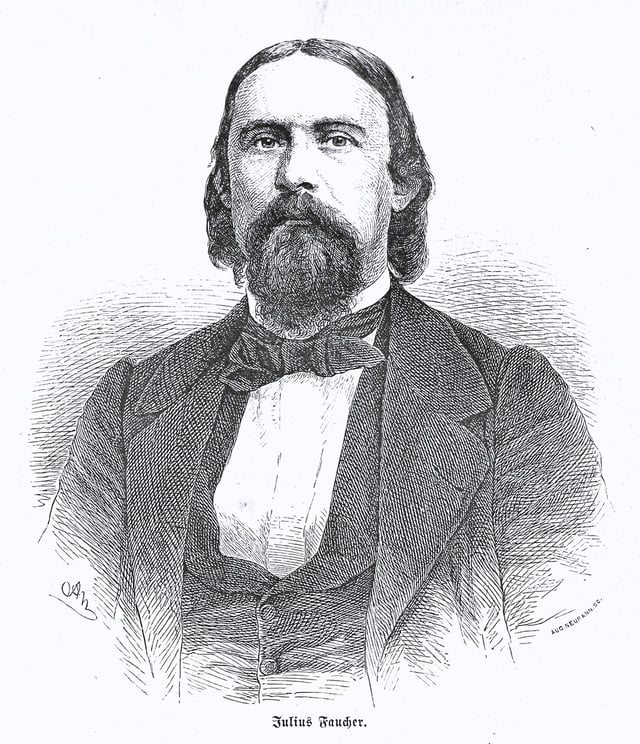 Julius Faucher (1820–1878)
Classical liberalism advocates free trade under the rule of law. Anarcho-capitalism goes one step further, with law enforcement and the courts being provided by private companies. Various theorists have espoused legal philosophies similar to anarcho-capitalism. One of the first liberals to discuss the possibility of privatizing protection of individual liberty and property was France's Jakob Mauvillon in the 18th century. Later in the 1840s, Julius Faucher and Gustave de Molinari advocated the same. In his essay The Production of Security, Molinari argued: "No government should have the right to prevent another government from going into competition with it, or to require consumers of security to come exclusively to it for this commodity". Molinari and this new type of anti-state liberal grounded their reasoning on liberal ideals and classical economics. Historian and libertarian Ralph Raico argues that what these liberal philosophers "had come up with was a form of individualist anarchism, or, as it would be called today, anarcho-capitalism or market anarchism".[127] Unlike the liberalism of Locke, which saw the state as evolving from society, the anti-state liberals saw a fundamental conflict between the voluntary interactions of people, i.e. society; and the institutions of force, i.e. the state. This society versus state idea was expressed in various ways: natural society vs. artificial society, liberty vs. authority, society of contract vs. society of authority and industrial society vs. militant society, just to name a few.[128] The anti-state liberal tradition in Europe and the United States continued after Molinari in the early writings of Herbert Spencer as well as in thinkers such as Paul Émile de Puydt and Auberon Herbert. However, the first person to use the term anarcho-capitalism was Murray Rothbard, who in the mid-20th century synthesized elements from the Austrian School of economics, classical liberalism and 19th-century American individualist anarchists Lysander Spooner and Benjamin Tucker (while rejecting their labor theory of value and the norms they derived from it).[129] Anarcho-capitalism advocates the elimination of the state in favor of individual sovereignty, private property and free markets. Anarcho-capitalists believe that in the absence of statute (law by decree or legislation), society would improve itself through the discipline of the free market (or what its proponents describe as a "voluntary society").[130][131]
In an anarcho-capitalist society, law enforcement, courts and all other security services would be operated by privately funded competitors rather than centrally through taxation. Money, along with all other goods and services, would be privately and competitively provided in an open market. Therefore, personal and economic activities under anarcho-capitalism would be regulated by victim-based dispute resolution organizations under tort and contract law, rather than by statute through centrally determined punishment under political monopolies.[132] A Rothbardian anarcho-capitalist society would operate under a mutually agreed-upon libertarian "legal code which would be generally accepted, and which the courts would pledge themselves to follow".[133] This pact would recognize self-ownership and the non-aggression principle (NAP), although methods of enforcement vary.
The American Prospect, an American political magazine that backs social liberal policies

Constitutional liberalism

Friedrich Naumann Foundation, a global advocacy organisation that supports liberal ideas and policies

The Liberal, a former British magazine dedicated to coverage of liberal politics and liberal culture

Liberalism by country

Muscular liberalism

Orange Book liberalism

Rule according to higher law