Everipedia is now
IQ.wiki
- Join the
IQ Brainlist
and our
Discord
for early access to editing on the new platform and to participate in the beta testing.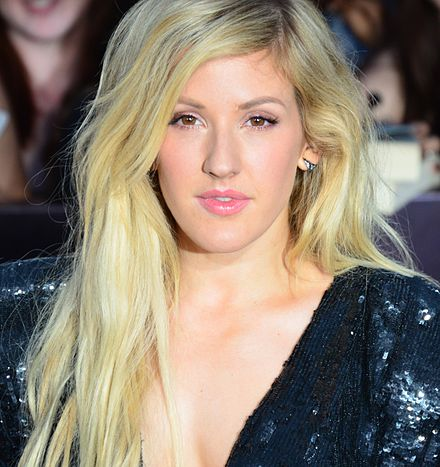 Ellie Goulding
Ellie Goulding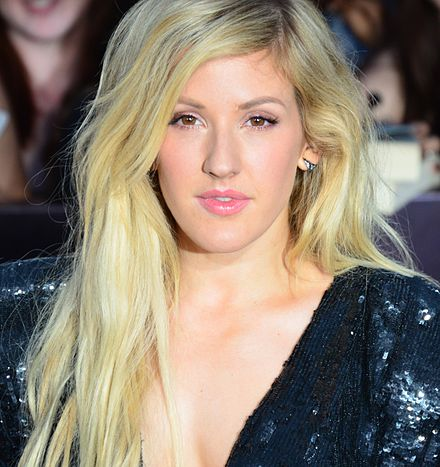 Ellie Goulding

Born

Elena Jane Goulding

(

1986-12-30

)

30 December 1986

(age 30)

Hereford

, England

Residence

London, England

Occupation

Musical career

Genres

Instruments

Vocals

Years active

2009–present

Labels

Polydor

Neon Gold

Cherrytree

Associated acts

Tinie Tempah

Lissie

Skrillex

DJ Fresh

Major Lazer

Tarrus Riley

Zedd

Lucky Date

Kygo

Website

elliegoulding.com
Elena Jane Goulding ( /ˈɡoʊldɪŋ/ GOHL-ding; born 30 December 1986) is an English singer and songwriter.
Her career began when she met record producers Starsmith and Frankmusik, and she was later spotted by Jamie Lillywhite, who later became her manager and A&R. After signing to Polydor Records in July 2009, Goulding released her debut extended play, An Introduction to Ellie Goulding , later that year. [undefined]
In 2010, she became the second artist to top the BBC's annual Sound of... poll and win the Critics' Choice Award at the Brit Awards in the same year. She released her debut studio album, Lights , in 2010; it debuted at number one on the UK Albums Chart and has sold over 850,000 copies in the UK. Her cover of Elton John's "Your Song" reached number two in the UK in December 2010 and on 29 April 2011 she performed the song at the wedding reception of Prince William and Catherine Middleton at Buckingham Palace. The album's title track, "Lights", was released in the US in March 2011, and peaked at number two on the US Billboard Hot 100. [undefined] [undefined]
Ellie has following of over 9.4 million on instagaram.
Goulding's second studio album, Halcyon , was released in October 2012. "Anything Could Happen" preceded the album as the lead single. Halcyon debuted at number two on the UK Albums Chart and after 65 weeks reached number one. Halcyon debuted at number nine on the US Billboard 200. Halcyon Days , a repackaged edition of Halcyon, was released on 23 August 2013, it included new singles including "Burn", which became her first UK number-one single. At the 2014 Brit Awards, she received the award for British Female Solo Artist. [undefined] Goulding released her third studio album, titled Delirium, on 6 November 2015, with "On My Mind" as the album's lead single. [undefined] In December 2015, she received her first Grammy Award nomination for Best Pop Solo Performance for her single "Love Me like You Do". [undefined]
Ellie Goulding

Born

Elena Jane Goulding

(

1986-12-30

)

30 December 1986

(age 30)

Hereford

, England

Residence

London, England

Occupation

Musical career

Genres

Instruments

Vocals

Years active

2009–present

Labels

Polydor

Neon Gold

Cherrytree

Associated acts

Tinie Tempah

Lissie

Skrillex

DJ Fresh

Major Lazer

Tarrus Riley

Zedd

Lucky Date

Kygo

Website

elliegoulding.com
Elena Jane Goulding was born on 30 December 1986 in Hereford and raised in Lyonshall, a small village near Kington, Herefordshire, the second of four children (she has a brother and two sisters). [undefined] Her father, Arthur Goulding, came from a family of undertakers, while her mother, Tracy (née Clark), used to work at a supermarket. [undefined] When she was 5, her parents separated; later she had a stepfather who was a lorry driver, whom she considered "horrible". [undefined] At 9, she began playing the clarinet and at 14 began learning guitar. Goulding attended Lady Hawkins' High School in Kington where she won the role of the Scarecrow in a school production of The Wizard of Oz . At 15, she started songwriting and while at Hereford Sixth Form College entered a singing competition and won.
After commencing drama, politics, and English courses at the University of Kent, [undefined] where she was exposed to electronic music, she was spotted by Jamie Lillywhite of Turn First Artists at a university talent contest. [undefined] After she successfully showcased for Turn First head Sarah Stennett, she was told to leave university and was set up in a house in West London. [undefined] Lillywhite became her manager and introduced her to the producer Starsmith who would become her chief collaborator and the primary producer of Lights.
Although Ellie Goulding signed to Polydor Records in July 2009, her debut single, "Under the Sheets", was released through the independent label Neon Gold Records as a deliberately low-key debut, appearing digitally in the United Kingdom on 15 November 2009. [undefined] [undefined] [undefined] The single peaked at number fifty-three on the UK Singles Chart following a successful appearance on Later... with Jools Holland (performing "Under the Sheets" and "Guns and Horses") [undefined] and a UK tour supporting Little Boots. [undefined] [undefined]"Wish I Stayed" was available as a free download as Single of the Week on iTunes Store UK from 22–28 December 2009. [undefined]
Before the release of her debut album, Goulding won the BBC Sound of 2010 poll, which showcases the music industry's top choices for rising stars. [undefined] She also won the Critics' Choice Award at the 2010 Brit Awards, making her the second artist to win both in the same year. [undefined] Goulding co-wrote "Love Me 'Cause You Want To" for Gabriella Cilmi's second album, Ten , and three songs ("Remake Me + You", "Notice", "Jumping into Rivers") for Diana Vickers's debut album, Songs from the Tainted Cherry Tree . [undefined] Her song "Not Following" was used by German singer Lena on her debut album My Cassette Player . [undefined] Goulding was featured on rapper Tinie Tempah's single "Wonderman" from his debut studio album Disc-Overy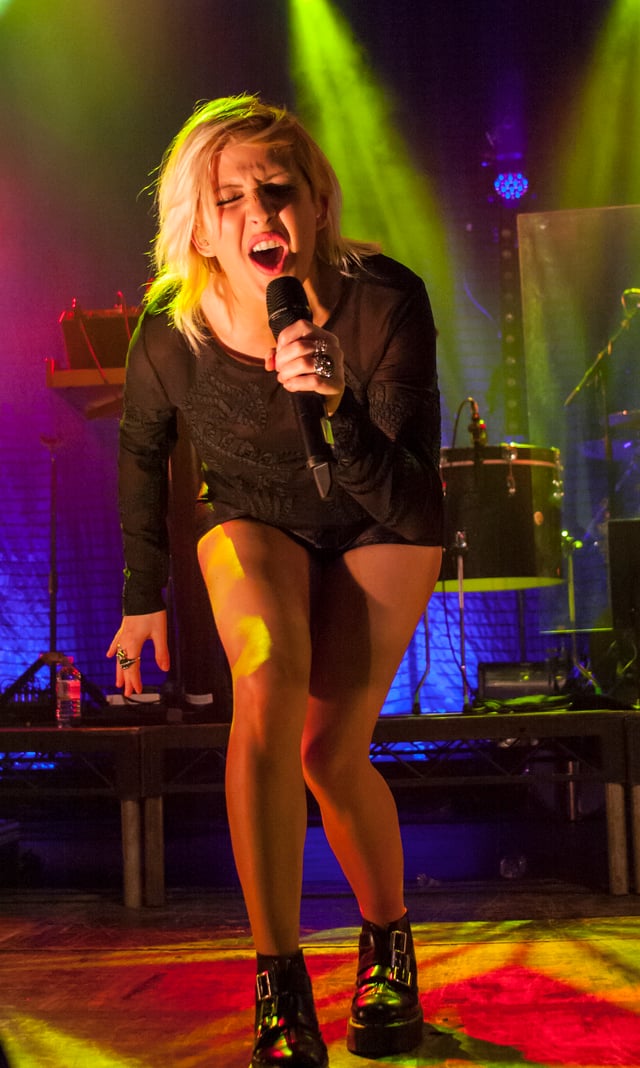 Goulding performing at the Manchester Academy in December 2012
In November 2014, Goulding announced that she was focusing on a third studio album.
In early 2015, Goulding released the song "Love Me like You Do" which was featured in the soundtrack to the movie adaptation of the hit novel Fifty Shades of Grey . The video was released to YouTube on 22 January, to precede an official release date of 15 February. [undefined] The single has been a commercial success, spending four weeks at number one on the UK Singles Chart, topping the charts in many other nations including Australia, New Zealand, and Germany, and reaching number three on the US Billboard Hot 100. The single held the record for the most-streamed track in a single week in the United Kingdom (streamed 2.58 million times), and worldwide (streamed 15.5 million times). [undefined] On 7 December 2015, "Love Me like You Do" earned Goulding a Grammy Award nomination for Best Pop Solo Performance. [undefined] In the nominations for the 2016 Brit Awards announced on 14 January 2016, the song was among the nominees for British Single of the Year, and Best British Video. [undefined] Goulding starred in the music video for Taylor Swift's song "Bad Blood", which was released in May 2015. [undefined]
Goulding appeared on the Major Lazer album Peace Is the Mission on the track "Powerful", alongside Tarrus Riley. The track was released together with the album on 1 June 2015. A preview of the single was revealed on 23 April 2015. [undefined] Having finished recording new material on 27 July 2015, Goulding tweeted a link to an Instagram post of her leaving Abbey Road Studios captioned, "That's a wrap!". [undefined] On 5 August 2015 at the iHeartRadio Music Summit, Interscope unveiled the title of Goulding's new single, "On My Mind". [undefined] A preview of the new track was released online via Goulding's Facebook page on 15 September 2015, with a confirmed single release date of 17 September 2015. The following day, another video teaser was uploaded revealing the title and cover art for Goulding's third studio album, Delirium
On 7 September 2015, it was announced that Goulding would be performing at the 2015 AFL Grand Final, along with Canadian musician Bryan Adams and American musician Chris Isaak. [undefined] On 17 September, Goulding debuted her single, "On My Mind", the lead track from Delirium, on BBC Radio 1's Breakfast Show. She also announced that Delirium would be released on 6 November. Goulding subsequently performed "On My Mind" at the Apple Music Festival later that week. [undefined] [undefined]
Goulding then travelled to Sydney where she performed a one-off show at the Enmore Theatre on 4 October. She performed a variety of songs similar to her Apple Music Festival setlist. [undefined] She also appeared on the Australian X Factor on 6 October where she performed "On My Mind". [undefined] On 15 October 2015, it was announced that "Army" would serve as the second official single from the album; the song's music video was later released on 14 January 2016. [undefined] Third single, "Something in the Way You Move" was first released as a promotional single from the album on 9 October 2015. It was then released on 19 January 2016, its original music video was released on 23 February 2016 and other music video directed by Emil Nava was released on 21 June 2017.
In March 2016, Goulding announced that she was taking "a break" from music, saying on Twitter that it had been seven years since she had had time off.
On 19 August 2016 she released the song "Still Falling For You" for the soundtrack to the film Bridget Jones's Baby , and its music video premiered on 25 August 2016. It received moderate commercial success worldwide managing to reach number 11 in the UK. On 16 December 2016 the music video for "Burn" reached one billion views on YouTube, her second song to reach the landmark following "Love Me Like You Do".
After a long gap, in 2017, she performed at the opening of 16th edition of Mawazine Festival, held in Rabat from May 12 to 20. There she also sung live her latest single for the first time in any event, "First Time"; which was released on 28 April in collaboration with Kygo.
Goulding is a soprano [undefined] and is noted for her high piercing vibrato, breathy tone and emotive delivery. In a review for Halcyon, Neil McComick of The Daily Telegraph described her voice as "something special", continuing; "Her tremulous vibrato and slightly hoarse timbre have the feel of something primal and folky, her birdlike high notes conveying a childlike wonder while darker tones imply ancient depths of sorrow. She sings like she is strung out on the melody, warbling from a place of desperate emotion. It really is that rarest and perhaps most accidental of gifts: an original voice". He then continued in regards to her vocal layering stating, "producer Jim Eliot puts her voice front, back and centre, banking up choral walls of vibrato, fashioning hooks from cut up samples of chirrups and chants, and creating unusual textures from trills and warbles". During an interview with Carson Daly, Goulding described her own voice saying;
I think sometimes it sounds like my voice is like, out of control... I have to really control it because it just kind of goes everywhere.

Like, sometimes stuff comes out that I don't expect.

A lot, actually [...].

It's so funny because my favourite thing to do is imitate opera singers, but I've never had a singing lesson.

Oh, I had a lesson just to teach me how to breathe better, but I never really had a singing lesson.
Will Hermes of Rolling Stone compared her voice to that of Dolly Parton, stating that her upper register was dazzling whilst also complementing her skill in vocal multi-layering. Megan Farokhmanesh of Paste magazine stated "Goulding has a lovely voice, but occasionally her soprano-strung vocals hit a note that rubs the eardrums the wrong way" although she praised Goulding overall for her "talent for gorgeous high heart-tugging vocals". [undefined]
Goulding has listed Joni Mitchell, Kate Bush, and Björk as influences, as well as contemporaries such as Amy Winehouse, Katy Perry, Lady Gaga, Beyoncé, Burial, Taylor Swift, Bon Iver, and Rihanna. She also expressed admiration for rappers Kanye West, Drake and Nicki Minaj. Goulding's musical style has been compared to that of Kate Nash, Lykke Li and Tracey Thorn.
Goulding's debut album Lights (2010) experimented with genres including indie pop, synthpop, folktronica and indietronica. The album contained "sparkling pop with a folky heart and an electronic edge" and was noted as being infectious. [undefined] The album incorporated "acoustic guitar" and "retro-synthpop" compared to that of Little Boots and La Roux, while the production contained "folkie origins under a welter of busily cycling synths and programmed beats". Goulding toured the United Kingdom with American folk singer Lissie in 2010. [undefined] [undefined] Goulding's second album Halcyon followed in the same vein, including genres such as indie pop, synthpop and dream pop. She stepped away from the electronic sound of her previous album and moved to a more tribal and anthemic sound containing a bit more piano and vocal.
Goulding is a keen runner, aiming to run six miles every day and in 2010 announced plans to run a marathon.
[undefined] In support of her second EP, Run into the Light , she invited a small number of fans through her Facebook pages to run with her in seven different cities on her UK tour, and said that she would be doing the same across Europe and the US. Goulding ran the inaugural Nike Women Half Marathon in Washington, D.C. on 28 April 2013, earning a time of 1:41:35. She also follows a vegan diet.
Goulding's best friend and personal assistant is Hannah Suzanne Lowe; the song "Army" was dedicated to Lowe and Goulding's fans.
At the start of her career, Goulding started experiencing severe anxiety and panic attacks.
Her mental health problems increased when her single "Lights" shot to fame in 2010.
But then she worked to control anxiety with exercise, some boxing and kickboxing.
I think part of what sparked my panic attacks was not feeling confident enough to believe in myself […] I told myself that this was exactly where I was supposed to be and if other people believed in me, I had to start believing in myself.
Speaking earlier in 2016 to Flare magazine, Goulding opened up:
My surroundings would trigger a panic attack, so I couldn't go to the studio unless I was lying down in the car with a pillow over my face.

I used to beat myself up about it […] There were a couple of times after I released Delirium when I was doing promo and thought, Oh god, it's coming back, it's coming back, but it didn't.

I think my body has become quite good at controlling anxiety.
While she said in 2017 she still felt nerve flutters before her performances, she thinks it can now be easily managed.
She explained: [undefined]
It took time, but I've accepted that everyone feels nervous before they perform […] And now that I believe in myself more, that confidence comes through, whether I'm working out, singing onstage, or just hanging out by myself at home.
Goulding supports the Labour Party.
She supported Vote Remain at the United Kingdom European Union membership referendum. In the aftermath of the Brexit result, she said on Twitter:
I truly believe this is one of the most devastating things to happen during my lifetime.

I felt a fear I've never felt this morning.
Goulding contributed her vocals to an advert for the British department store chain John Lewis in 2010. The John Lewis Christmas advert has become an annual tradition in British culture and one of the signals that the countdown to Christmas has begun in the UK, with Goulding performing "Your Song" for the store's 2010 campaign.
In 2013, Goulding was announced as one of several new models for Marks & Spencer's 'Womanism' campaign. Subtitled "Britain's leading ladies", the campaign saw Goulding appear alongside British women from various fields, including the actress Helen Mirren, double Olympic gold medal winning boxer Nicola Adams, and writer Monica Ali.
Goulding is endorsing the Swiss shampoo Pantene Pro-V on television and on the official Pantene website under the tagline "Strong Is Beautiful". This campaign has been running since 21 March 2016.
In 2010, Goulding participated in the Bupa Great North Run for the British Heart Foundation. In 2011, Goulding ran the She Runs LA event for charity Students Run LA, which aims to increase access to sport for less privileged children across the Los Angeles Unified School District.
In 2012, she partnered with Pandora Radio, one dollar for each sale of her mixtape was donated to the Free the Children charity. On 1 June 2013, Goulding performed at Gucci's global concert event in London whose campaign "Chime for Change" aims to raise awareness of women's issues in terms of education, health and justice.
Goulding has frequently contributed to the BBC's annual charity telethon Children in Need in the UK. [undefined] In 2013, Goulding's track "How Long Will I Love You" was the official single for the 2013 Children in Need campaign. [undefined]
On 15 November 2014, Goulding joined the charity group Band Aid 30 along with other British and Irish pop acts, recording the latest version of the track "Do They Know It's Christmas?" at Sarm West Studios in Notting Hill, London, to raise money for the 2014 Ebola crisis in West Africa.
Goulding is also an activist for homelessness. She performed in the 2015 and 2016 charity concert for the "Streets of London" charity at the Royal Albert Hall. On 24 December 2015, Goulding volunteered in central London at the Marylebone Project to help end homelessness and to assist in the elimination of the stereotype associated with the homeless population. She said, "It's that stigma of what a homeless person is — they abuse drugs or abuse alcohol. It's just not true, some people come from very normal backgrounds, very normal situations and something goes wrong. It can happen to all of us." In June 2015, Goulding said "some councils in England have decided to treat homeless people as though they were criminals and are going to start fining them".
In October 2017, she was recognized with a Global Leadership Award by the United Nations Foundation for her environmental and social justice activism. She also announced that she would join the foundation in 2018 as a Goodwill Ambassador.
Headlining

The Lights Tour (2010)

The Halcyon Days Tour

(2012–14)

Delirium World Tour

(2016)

Supporting
Year

Title

Role

Notes

Television

2013

Who Is...?

Herself

Featured Artist

The Sound Change Live

Guest

Films

2014

Ellie Goulding: Healthy Eating on Tour

Herself

Shot Documentary

Lennon or McCartney

Documentary