2016 Atatürk Airport attack
1.99K VIEWS
Everipedia is now
IQ.wiki
- Join the
IQ Brainlist
and our
Discord
for early access to editing on the new platform and to participate in the beta testing.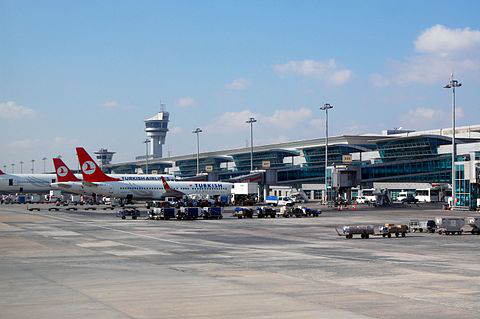 2016 Atatürk Airport attack
2016 Atatürk Airport attack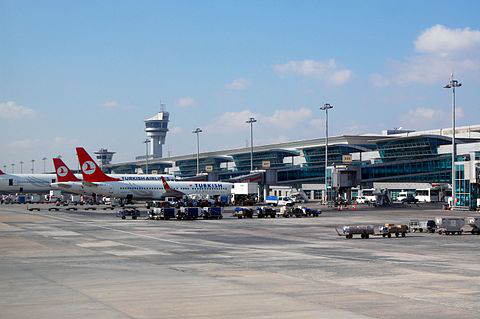 2016 Atatürk Airport attack

Part of

Turkey–ISIL conflict

Location

Atatürk Airport

,

Istanbul

,

Turkey

Date

28 June 2016~22:00 (

EEST

)

Target

Civilians and security personnel at Atatürk Airport

Suicide bombings

,

mass shooting

Weapons

Kalashnikov rifles

,

Semtex

explosive belts

Deaths

48 (including 3 perpetrators)

More than 230

[undefined]

Assailants

Rakim Bulgarov

[undefined]

Vadim OsmanovThird unnamed suicide bomber

Islamic State of Iraq and the Levant

At least 3 (all deceased)
A terrorist attack, consisting of shootings and suicide bombings, occurred on 28 June 2016 at Atatürk Airport in Istanbul, Turkey. Gunmen armed with automatic weapons and explosive belts staged a simultaneous attack at the international terminal of Terminal 2. Forty-five people were killed, [undefined] in addition to the three attackers, and more than 230 people were injured. [undefined] Monitoring group Turkey Blocks identified widespread internet restrictions affecting the entire country in the aftermath of the attack. [undefined] [undefined]
Turkish officials said the attackers were acting on behalf of the Islamic State of Iraq and Levant and had come to Turkey from ISIL-controlled Syria. [undefined] Commentators suggested that the attacks may have been related to stepped-up pressure against the group by Turkish authorities. [undefined] [undefined] No one claimed responsibility for the attack.
2016 Atatürk Airport attack

Part of

Turkey–ISIL conflict

Location

Atatürk Airport

,

Istanbul

,

Turkey

Date

28 June 2016~22:00 (

EEST

)

Target

Civilians and security personnel at Atatürk Airport

Suicide bombings

,

mass shooting

Weapons

Kalashnikov rifles

,

Semtex

explosive belts

Deaths

48 (including 3 perpetrators)

More than 230

[undefined]

Assailants

Rakim Bulgarov

[undefined]

Vadim OsmanovThird unnamed suicide bomber

Islamic State of Iraq and the Levant

At least 3 (all deceased)
Istanbul had already been subjected to three terrorist attacks in the first half of 2016, including suicide attacks in January and in March that were both linked to the Islamic State of Iraq and the Levant (ISIL), and a car bombing in early June claimed by the Kurdistan Freedom Hawks (TAK), a "radical offshoot of the outlawed Kurdistan Workers' Party (PKK)". [undefined] [undefined]
After the attack, the CIA director John O. Brennan said that the attack bore the hallmarks of an ISIL terror attack. [undefined] It was suggested that Turkey was paying a price for former Prime Minister and now President Recip Tayyip Erdoğan's wilful blindness to ISIL threat, [undefined] and that Turkey, after previously being a conduit for fighters joining ISIL, was beginning to feel the wrath of the group for taking a harder line. [undefined] The Washington Post wrote that "perhaps not by chance, what was merely the latest in a series of Islamic State attacks inside Turkey came just as its impulsive and increasingly autocratic president was moving to repair his regime's threadbare foreign relations." [undefined]
Deaths by nationality

| Country | Number |
| --- | --- |
| Turkey | 23 |
| Saudi Arabia | |
| Jordan | 3 |
| Palestine | 3 |
| Iraq | 2 |
| Chile | 1 |
| China | 1 |
| Iran | 1 |
| Tunisia | 1 |
| Ukraine | 1 |
| Uzbekistan | 1 |
| Undisclosed | 2 |
| Total | 45 |
Following the bombings, several structures around the world were illuminated in the colours of the Turkish flag. [undefined] [undefined]
October 2015 Ankara bombings

2015 Sabiha Gökçen Airport bombing

June 2016 Istanbul bombing

2017 Istanbul nightclub attack