Everipedia is now
IQ.wiki
- Join the
IQ Brainlist
and our
Discord
for early access to editing on the new platform and to participate in the beta testing.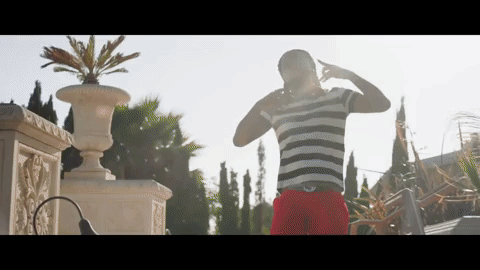 03 Greedo
03 Greedo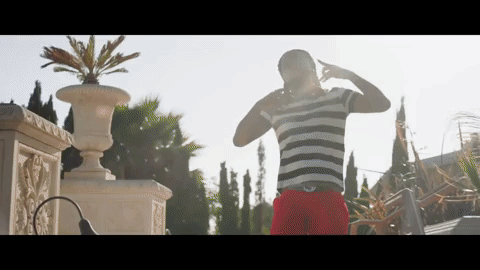 03 Greedo is an American Recording artist and Southern California Rapper known for having the phrase, "Living Legend" tattooed across his face.
Born at Kaiser Permanente TDA in Los Angeles, he would grow up in the city of Watts for most of his life. He first lived in the Raymond Avenue Crips neighborhood of Pasadena. He also lived in St. Louis, Missouri during his middle school years.
When he was a one year-old, his father died in a tragic motorcycle accident in which he was sent flying, leading to his sudden death.
His father was an early member of the Crip gang. He would go on to live in the "40s Crip" neighborhood after death of his father. Greedo has said that he was born a Crip.
Growing up, he also lived in Sacramento during the summer with his grandfather, who is of Mexican background.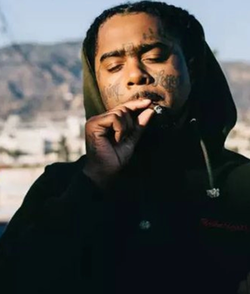 Photo of 03 Greedo smoking a joint.
His earlier education consisted of being a class clown and did things that would get him into trouble.
Since he was a kid, he would get into trouble at school for having a knife, and at other times, for having a gun.
His mother had money that was left behind by Greedo's father that helped raised her children.
She often put Greedo in private school and his older brother in public school even though Greedo was the trouble maker.
He attended Verbum Dei High School, Gardena High School, as well as others growing up. He was a popular teenager at these schools. During his high school years, he always wanted to be like Lil Wayne and Lil boozy. He ultimately dropped out of high school.

03 GREEDO- FABO (Official Music Video).
One of the reasons he dropped out of his high school is because his girlfriend at the time became pregnant with his kid.
He would go on to work several retail jobs such as: Macy's, Mervyn's, Fry's Electronics, and cash manager at Best buys.
At the age of 17 he went to jail for stealing.
He's had four gun cases and other cases.
During his time in prison, he was able to hone his skills and combat his ADHD through the dedication of writing bars and lyrics in order to record.
While in prison, a hashtag called, #freegreedo and #freegiddy, were used in support of Greedo's freedom from prison.
After being in prison for so long, he finally decided to get his face tattoos, including the "Living Legend".
Greedo claims that he has been doing music since he was a young kid.
When he decided to become a rapper, he went with the numerical digits, "03", as a way to commemorate his father who died in a motorcycle accident at the age of "30", there by reversing the digits.
Greedo has a philosophy that he has already made it as a major artist by the age of 30, which was his goal.
He believes that he has already met his goal to be an accomplished artist by 30 - therefore exceeding in his father's footsteps.
Also, he believes that not a lot of people from the neighborhood of Watts have made it as artists. Growing up he also never met a person who lived past 30 that was successful.
Greedo started taking his his inclination toward rapping seriously and began to record while in prison.
Throughout the time that he served time in prison, he honed his verse skills and had the opportunity to record songs.
When he was released, he met with a friend who had built recording equipment at his home.
The two would go on to live together and produce songs together.
In 2009, the two began to release their songs.
In 2014, Greedo began putting out his music on Soundcloud.
Purple Summer &Purple Summer 2: Sun Don't Shine
** On July 26th, 2016, on Greedo's birthday, he dropped Purple Summer. Months later, he would drop Purple Summer 2: Sun Don't Shine. Both albums have more than 20 tracks. [1]
** In 2017, he released Money Changes Everything.
Purple Summer 03: Purple Hearted Soldier
In the summer of 2017, he released part three ofPurple Summer.

The 03 Greedo Interview with Adam22.
First Night Out is his latest mix tape.
He claims that he lost his virginity in middle school during the time when he lived in the St. Louis, Missouri.
He considers his young up bringing as middle-class, with a well-to-do family.
At the age of 14 and 15, he became addicted to cocaine.
He discovered the drug through some of the students that he attended private school with.
He has been doing drugs all his life.
He has a steel plate on his shin after being shot.
His leg was almost amputated but was saved.
It was the first and last time being shot.
He claims that he because of jail and adhd, he was able to become a famous rapper.