Everipedia is now
IQ.wiki
- Join the
IQ Brainlist
and our
Discord
for early access to editing on the new platform and to participate in the beta testing.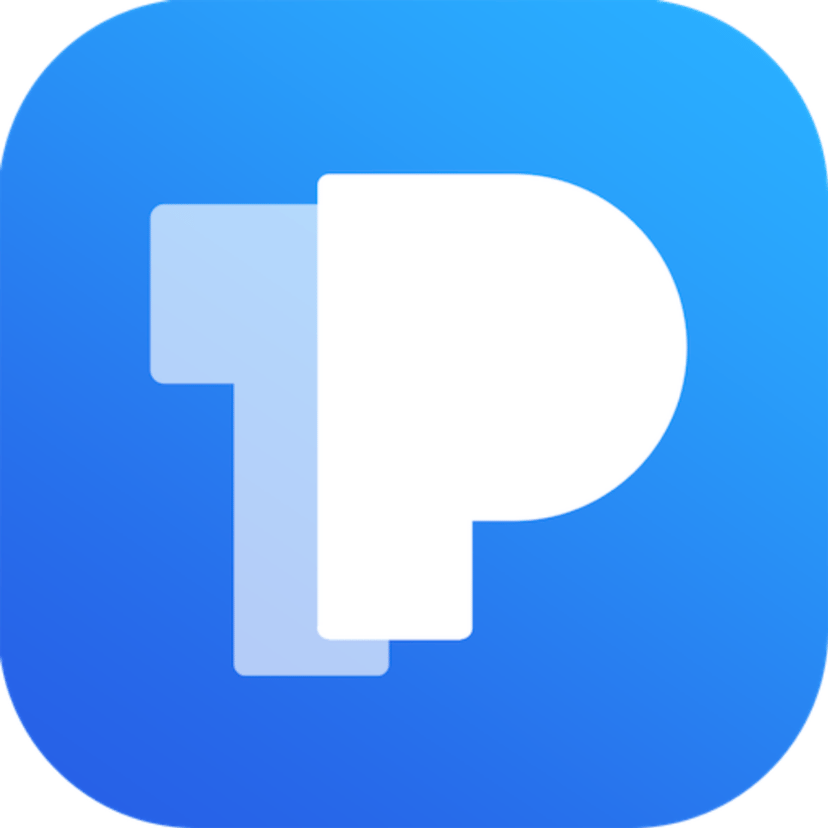 TokenPocket
TokenPocket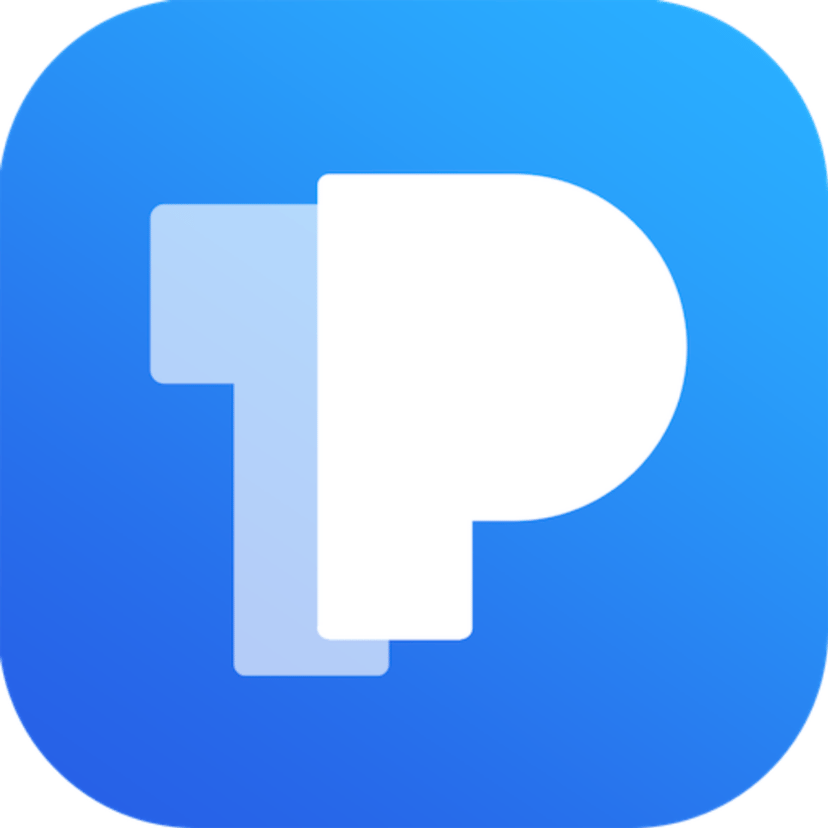 It is a portal to the blockchain world allowing users to easily access the DApps on all blockchains. It is available on Android, iOS and Desktop and it supports all the major cryptocurrencies.[2]
A multi-service platform providing digital identity, digital asset management, financial service, digital currency payment, and Dapps Store services.
TokenPocket Wallet is committed to become the gate to the blockchain digital world, by simplifying the complexity of blockchain usage and serving millions of developers and users.
TokenPocket is a digital asset management and wallet technology service provider that offers a complete product line of blockchain wallets, including mobile wallets, desktop wallets and hardware wallets, to end users.
The TokenPocket team members have working experience in top Internet companies such as Xunlei, Baidu, and Huawei.
They all have profound understanding and expertise in peer-to-peer communications, artificial intelligence and cloud computing.
The team has rich practical experience in product development, operation, transaction technology and digital currency products with billions of users.
The TokenPocket team currently has 20 members, of which 10 engineers are responsible for technology development, while others mainly take care of product design and operation.
TokenPocket has gained investment from well-known institutions in the industry since its establishment, and has been actively exploring innovative applications and cutting-edge technologies in the blockchain field.
TokenPocket has now become a world-leading digital currency wallet, supporting ten public chains including BTC, ETH, EOS.
It provides reliable digital currency asset management services for millions of users from more than 100 countries and regions around the globe, it is also the largest wallet for EOS and IOST.
Wallet development started in December 2017 and the company entity was established in April 2018.
20 employees in total, including 18 full-time employees and 2 part-time employees.
Technical team has 10 people, representing 50% of the overall team.
Future development direction
In the future, TokenPocket will continue to focus on serving individual customers, while developing its services for business clients.
Centering on Wallet product, TokenPocket will create a comprehensive platform, offering services of digital identity, digital currency payment, digital asset management, financial services, and DApp Store.
Services focused on individual customers will mainly surround fiat digital currencies and stablecoin payment (like DCEP, Libra, and USDT), blockchain service platform, and 'blockchain plus' traditional financial service platform.
Services focused on business clients will mainly surround the construction of a 'blockchain plus' open platform, the provision of 'blockchain plus' solutions, to assist enterprises to efficiently realize 'blockchain plus' services.
TokenPocket is a world-leading digital currency wallet, supporting ten public chains including BTC, ETH, EOS,IOST,TRON.
It is the largest wallet for EOS and IOST, providing reliable digital asset management services for millions of users worldwide.
It is also a comprehensive platform providing digital asset management and trading services, DApp content, market information, and chat room functions.Users
can enjoy functions of storage, flash swap, transfer, receive crypto, and trading conveniently and safely in the wallet. On
TokenPocketDApp Explorer, users can explore more than 3600 DApps. They
can not only earn free airdrops, but also gain tokens through some PoS pools, and participate in DeFi (Decentralized Finance) products like MakerDAO.
1.Access to BTC, ETH, EOS, TRON and other ten public chains within two years after its launch, and develop into the wallet with the largest number of users on EOS and IOST.
2.Users are distributed in nearly 100 countries and regions; And has a large number of South Korea, the United States, Southeast Asia, Africa user groups.
3.Developed from a basic wallet into a comprehensive service platform integrating DAppStore, asset trading and asset management.
Second, high profitability
1.Multiple revenue streams, including DApp, advertising and marketing, transaction fees, computing sales, ecological value-added services, game props, etc.
2.It has a wide range of income sources, with 64 users at home and abroad, covering 151 countries.
Third, strong technical strategy
1.Mature block chain technology team with forward-looking technology; since the launch of wallet, it has been among the first in the industry.
2.The product line covers mobile terminal, desktop version and WEB.
3.Make technical preparations, and have laid out the r&d of open finance, hardware wallet, NFT and other blockchain infrastructure in advance.
4.Open interfaces to continuously build a solid foundation for open platforms and service platforms.
TokenPocket launched, with ETH supported
Supported EOS public chain, developed the first RAM exchange, and led the explosive development of EOS DApp
Obtained investment from Huobi, Haofang Ventures, Keyin Capital, etc.
Officially supported BOS and multi-currency, multi-underlying, and cross-chain transactions
The number of DApps reached the top 1 among all channels
Hit 10 million transactions mark
Supported TRON and Binance, and launched official wealth management pool
Supported BTC, and enabled convenient custom UTXO operation
Launched the smooth Gas mode to solve the "0 CPU" challenge faced by EOS users
Original article Mini Blockchain White Paper gained more than one million page views, making it the most popular blockchain wallet guide;
Launched a centralized wallet, integrating the functions of a centralized wallet and a decentralized wallet;
Issued ERC-20 TPT and listed it on Uniswap, with a highest increase rate of 600%
Fu Pan[9], CEO and co-founder of TokenPocket wallet, senior R&D engineer, with many years of experience working in server and streaming computing.
Pan has worked as an architect in Qunar, responsible for the research and development of infrastructure such as monitoring systems; once participated in Xunlei cloud storage, Xunlei live broadcast, AI application and other projects.
In 2014, he began to pay attention to the blockchain field, and formed a team to conduct research and development in crypto wallets in 2017.
Chen Da[10], CTO and co-founder of TokenPocket, the former senior R&D engineer of Baidu, responsible for the storage of Baidu cloud platform.
Chen has many years of experience working in the Internet industry, and has in-depth research on blockchain, encryption technology, and digital currency.
Wu Suzhi[11], CMO and co-founder of TokenPocket.
Graduated from South China University of Technology, Wu is formerly a senior development engineer at Xunlei, with development experience in artificial intelligence, smart home, social applications and other fields.
Currently, he is mainly responsible for TokenPocket product development and operation, as well as research and analysis.
TokenPocket is the portal to DApps[3] on all major blockchains.
TokenPocket supports EOS, Ethereum, Bitcoin, Tron, IOST, Cosmos, BOSCore, Binance, Cosmos, etc.
TokenPocket wallet supports all major cryptocurrencies.[2] Users can import their cryptocurrency private keys to the TokenPocket app.
For DPOS blockchains like EOS, BOS, users can create accounts through Paypal, Alipay, exchanges and friends.
For non-DPOS or POW blockchains, users can create accounts for free.
TokenPocket is a non-custodial wallet[2] in the sense that it does not know or store private keys of users.
It uses a three-layer encryption to store private keys in a secure manner on users local devices.
Users private key is stored locally, physically isolating important data, processed by a three-layer encrypted algorithm, and sensitive information is never leaked.[3]
TokenPocket allows users to create passwords to protect their accounts.
It supports fingerprint and facial recognition.[3]
TokenPocket allows users to participate in the governance of Dpos (Delegated-Proof-Of-Stake) blockchains by voting for their favourite BPs or proxies via the TokenPocket app.
Cross-chain Token Swap Service
The built-in cross-chain token swap service in TokenPocket allows users to easily swap of the major cryptocurrencies such as Bitcoin, EOS, TRX, ETH, BTT, USDT, HT, DAI, TUSD, and USDC.[2]
TPT (Token Pocket Tokens)
TPT stands for TokenPocket Token.
It is a utility token representing TP users and developers' right to enjoy functionalities provided by the TokenPocket ecosystem.
It is also a vital link connecting the wallet, users and project developers.
Through circulation in various scenarios, TPT serves as a means of payment and membership certificate to release the entire business of TokenPocket.
Currently TPT can be used in scenarios such as EOS Gas purchase, wallet advanced functions unlock, TP advertising fee payment, and TP Man rewards.
TPT has officially listed on a number of decentralized exchanges (such as NewDex, Whale Exchange) and centralized exchanges (such as BiKi, Hoo).
The initial supply of TPT is 10 billion and the number became 3.725 billion after two strategic burns.
Since June 2019, the TokenPocket Foundation has been spending 25% of its monthly revenue on TPT Buyback and Burn Program.
Hence, as the development of TokenPocket business, the circulation volume of TPT on the market will only be less and less.
Details of the two strategic burns: 4.1 billion for the first time and 2.175 for the second.
TPT repurchase destruction program
TPT officially launched its Buyback & Burn Program on June 1, 2019.
The TokenPocket Foundation will spend 25% of its monthly revenue on the Buyback & Burn Program.
The Foundation reserves the right to dynamically adjust the buyback ratio (buyback amount/monthly revenue) according to the actual performance of the project, and will put out an announcement one month in advance should any change will be made.
The revenue of TokenPocket business includes but is not limited to ads fee, promotion fee, and its official revenue accounts are:tpdappincome, bpbpbpbpbppb, gu2denbzgmgs, tpadadincome.
Specific operation of buyback: Before the 10th of each month, TokenPocket will use the revenue of last month to purchase TPT from the market, and burn them all together (Token burn address: tpburningacc).
Please refer to the following address for burn history: [12]
TokenPocket officially issued TPT based on Ethereum
The TokenPocket Foundation announced the launch of TPT token on ETH on July 14, whose contract address is shown as following: 0x4161725d019690a3e0de50f6be67b07a86a9fae1.
ERC-20 TPT has a total supply of 5.9 billion, with a circulating amount of 100 million and the remaining 5.8 billion locked.
(Address: 0xa12B3ea3785d9229941bde3e9A446a14A664b5bb ). Meanwhile, the 100 million TPT circulating on EOS will also be locked (Address: tpwallet1113).
These methods are to ensure that the circulation volume of TPT on all chains totals at a constant value — 3.725 billion, and to avoid inflation.
TPT has already been launched on IOST and BOS with the multi-chain module, and the next chain will be TRON.
After the release of ERC-20 TPT, TPT will be listed on more exchanges.
Users can swap ETH into TPT on Uniswap now, a decentralized exchange.
TokenPocket plans to support the cloud wallet withdrawal for multi-chain TPT, meeting users' cross-chain needs.
The TokenPocket Foundation burnt 2.175 billion TPT on October 31, 2019, after which the total supply of TPT was reduced to 3.725 billion from 5.9 billion.