Everipedia is now
IQ.wiki
- Join the
IQ Brainlist
and our
Discord
for early access to editing on the new platform and to participate in the beta testing.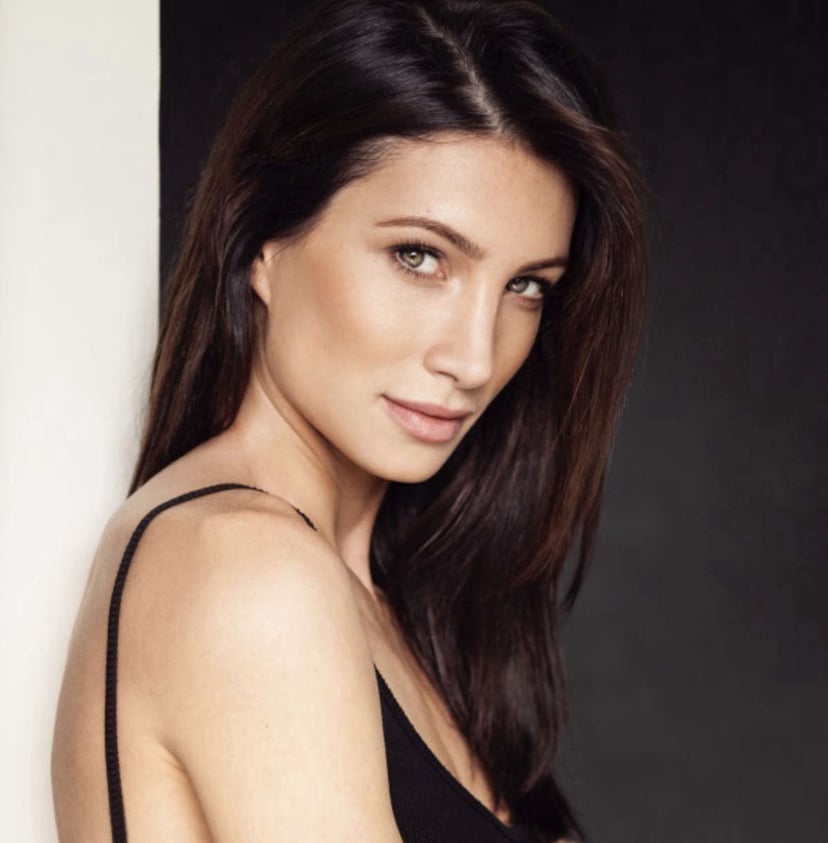 Sonni Pacheco
Pacheco and Jeremy Renner reportedly met on the set of Mission: Impossible – Ghost Protocol in 2011. Two years later, they welcomed their daughter, Ava Berlin Renner, in March 2013. At the start of 2014, they married. However, he wouldn't acknowledge that he was married until a September 2014 interview with Capitol File.[5]
In 2016, Pacheco accused Renner of being several months behind on child support payments and that he had failed to contribute to his daughter's school fees.
Renner denied those claims.[6]
Sonni Pacheco and Jeremy Renner have shared custody of their daughter, Ava Berlin, since their separation.
But in September of 2019, Pacheco asked a judge to grant her sole physical custody of their daughter.
She also requested that Renner's visits with his daughter be supervised, in documents filed with the Superior Court of California.[6]
Renner made the exact same request, asking for sole custody of their daughter and that Pacheco has monitored visits.
The former spouses were ordered to go through child custody mediation as the legal battle drags on.[6]
Pacheco has also accused Renner of threatening violence against her and that he has a history of abusing drugs and alcohol.
TMZ reported that, according to the recently filed court documents, Pacheco alleges that Renner threatened to kill both her and himself because "it was better that Ava had no parents than to have [Sonni] as a mother."[6]
In March 2020, Renner filed a request to lower his child support payments from $30,000 to $11,000 over claims that the coronavirus pandemic had affected his finances.
Pacheco told Page Six in response, "It is very disheartening that in a time of global crisis there is yet another attempt to reduce funds I rely on to provide for our child."[13]
"The reported monthly income has been greatly exaggerated," Pacheco said in her statement, adding that she has yet to see the court papers herself because they were filed on her birthday.
"I only have knowledge as to what I have read in the tabloids," she said.
"I think it's time after seven years of hell, I start addressing the lies myself."[13]
Pacheco addressed Renner's claims regarding the amount of monthly child support she receives:
"First, I do not receive 30k in monthly child support.

Second, all of my savings and Ava's savings have been drained due to lawyer fees, as my concerns for Ava's safety have been an ongoing battle for years now.

I have, and will always choose to protect Ava when I find out about disturbing behavior exhibited by her father at his homes that put her in danger."[13]
In May 2020, Pacheco accused Renner of bullying after he accused her of 'misappropriating' money from their daughter's trust fund.
Renner filed court documents claiming Sonni transferred nearly $50,000 from their seven-year-old daughter Ava's trust fund to a personal bank account over a two-year period, according to People (magazine). Pacheco said there is no truth to his claims, telling Page Six she is 'sick of being continually bullied' by Renner. But according to court documents filed by Renner and company, Pacheco admitted to using the funds in an email. In the documents, Renner claims Sonni admitted to 'transferring' money in an April 29, 2019 email to his business manager. In the alleged correspondence, she reportedly admitted to 'transferring [nearly $50,000] from the minor's trust account to her personal account in violation of the Court's Order.'[10][11][12]
According to the legal filings, she stated that: 'The money transfers to my bank were to keep my afloat/provide [the minor] Christmas presents/birthday gift bags and essentials for her bday party – after all my savings were spent on lawyers/child custody evaluator.' She is also accused of using an additional $10,000, which court documents claim she said she used for 'property taxes.'[10][11][12]
Renner further alleged in the filing that Pacheco used $20,000 from the trust fund to pay her attorney's fees in August 2019 and did the same using another $12,000 transfer in September.
Pacheco responded to the allegations saying that Renner's 'disturbing actions' have caused her financial hardship.[10][11][12]
In an interview with People (magazine), Pacheco said:
"I am sick of being continually bullied, having my name slandered, and the truth muted.

Anyone, who is a parent knows that the most important thing in the world is their child's health and safety.

Over the years it's hard to fathom what I've seen and what people have told me they've seen in regards to Jeremy's disturbing actions while our child is in his care.

Unfortunately, these actions have landed me in a position to need to retain legal support, undergo a child custody evaluation, and now have a plan parent coordinator, It is hard for me to stay muted because, after all this time, money, and energy spent putting safety measures in place to keep our daughter safe while once again in Jeremy's care, these measures are still being violated as of today."[11]