Everipedia is now
IQ.wiki
- Join the
IQ Brainlist
and our
Discord
for early access to editing on the new platform and to participate in the beta testing.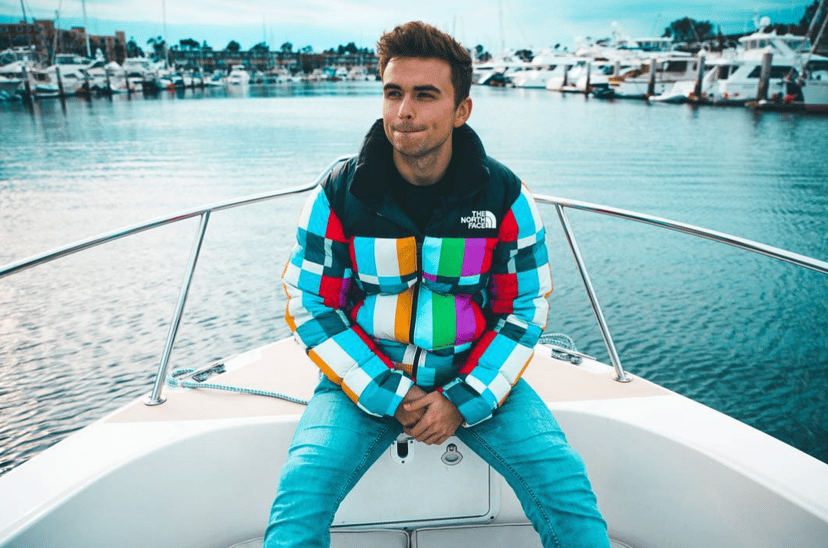 Scott Hilse
Scott Hilse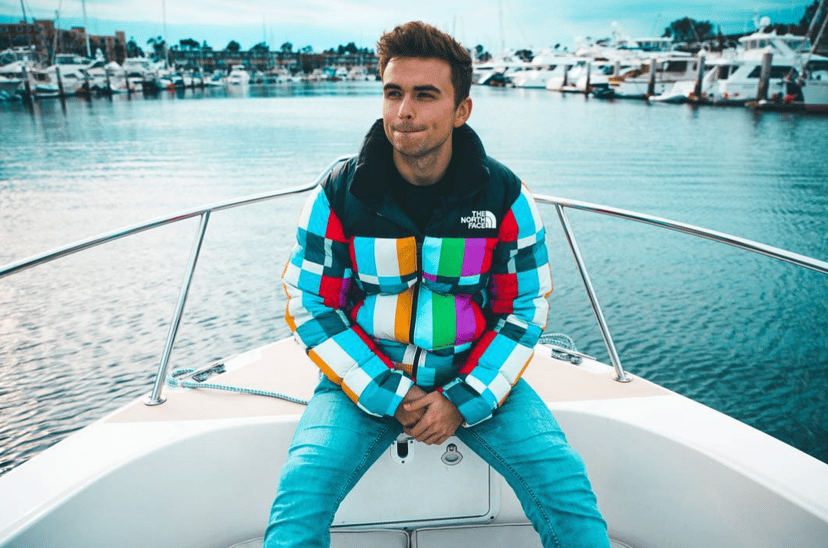 Scott Allen Hilse (born September 21st, 1995) is an entrepreneur, media personality, and digital marketing expert who specializes in dropshipping. He is based outside of St. Louis.[1] Coining the term "location-neutral income-automation", Scott's one product dropshipping strategy has been endorsed by Tai Lopez and Scott himself was featured in week 10 of Everipedia's Culture Roundup.[3] [9] Due to controversies regarding his treatment of students in his Simplified Dropshipping Course, alongside recent racist and offensive tweets that were brought to light, Oberlo ended all endorsements of Scott Hilse, including media features and videos starring him. [28]
Early Life and Ecommerce Beginnings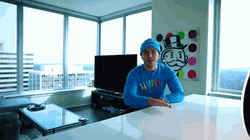 Scott sharing his dropshipping expertise
Hilse is originally from South County, Missouri and briefly attended the University of Missouri before dropping out.[7] [1] He would move back to his hometown where he would work at a restaurant. Unsatisfied with his life and hating being told what to do, Scott motivated to make money and live life on his own terms.
After researching strategies, Scott found social media marketing and enrolled in an online course about the subject.
He would soon utilize his newfound skills working at a car dealership but was still looking for ways to find a hustle that truly suited him.
Scott would later join a Facebook group around ecommerce and learned step by step how to set up a general store on Shopify using the dropshipping business model. From the group, Scott concluded that hundreds of thousands of people were following the same advice and tips about dropshipping and getting mediocre results; he realized he needed to stand out.
Shopify Store Launch and Initial Struggles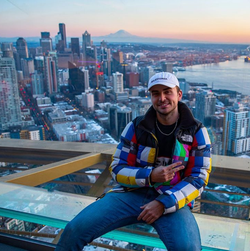 Scott on the Space Needle in Seattle
Scott decided he need to have a unique strategy that played to his strengths in order to succeed.
He credits the books Insanely Simple by Ken Segall, The One Thing by Gary Keller, and Made in America by Sam Walton for giving him tips, pointers, and wisdom that would help him carve his approach. Differentiating from starting a general store, Scott decided to focus on one product for his dropshipping store.
Scott settled on selling high quality iPhone cases, launched his Shopify site, and started his first Facebook advertising campaign.
Although his campaign received much engagement and closed four sales, it started losing money and he pulled the plug on it.
Scott would put his Shopify store on hold and move to Los Angeles, California.
Ubering in Los Angeles and Successful Relaunch
Scott Hilse at the Oberlo offices in Berlin
In the summer of 2017, Scott packed his bags and drove from St. Louis to Los Angeles, a dream he has had since watching Lords of Dogtown when he was 10-years-old. When he moved to the west coast, he was living in a shared apartment and supporting himself by driving an Uber. Yet after three months, Scott was not happy with his situation and relooked at his iPhone case store he started back in St. Louis. He decided to reopen it with a proper Facebook advertising game plan.
When Scott relaunched the store, he placed a Facebook pixel in the code in order to keep track data and customers.
He was still driving Uber and would look at his phone in between trips to keep an eye on progress.
By November 2017, Scott decided to move back to St Louis and on the way back sales started to pick up, earning several hundred in sales a day.
When he got back the number was over $1,000 a day.
Almost a year after that, Scott's sales for his iPhone case store average between $500 and $1,200 a day.
Due to his rapid progress and success, Tai Lopez reached out to Scott and invited him to his invite-only 300 Group of top sales performers.
He was flown out to LA to Tai's Beverly Hills home with other ecommerce heavyweights where they had dinner and talked for several hours.
In addition, Scott was invited to the Oberlo world headquarters in Berlin to share how he utilized there platform for his Shopify store.
Online Course and Media Presence
Scott has a self-titled YouTube channel where he shares his dropshipping knowledge and commentary with the world.
His most popular videos are "Tesla Model S P100D Ludicrious+ Launch Reactions," "Day in the Life of a Pro Dropshipper," and "Stock Trading $10,000 in a Week NO EXPERIENCE."
As of March 2021, Scott had over 89k subscribers as well as 35k followers on Instagram, 11k followers on Facebook, and 4.9k followers on Twitter. [3] [4] [6] [2]
Controversy And Oberlo's Terminated Endorsements of Scott Hilse
From his "experience", Scott created the Simplified Dropshipping course where he teaches his one product strategy to clients.
However, beginning in 2019 (and possibly earlier), Scott is not honoring his end of the "Refund Policy," which states:
I do not offer a refund policy because I PERSONALLY mentor everyone in Simplified Dropshipping in the private Facebook group and I will only invest my time in those willing to invest in themselves all in with no backups.
As of March 2021, Scott has since changed the refund policy to delete the part where he personally mentors everyone, but did not say anything else nor make a public statement.
Due to the outrage in his Facebook group by students, an Instagram account, Customers Beware, who has been advocating against buying Scott Hilse's Simplified Dropshipping course since November 2020 due to questionable details of his success in dropshipping, shed light of his unethical and misleading behavior towards his students since December 2020.[26]
A notable incident occurred when Scott Hilse, who posted a testimonial of Novus Jay Gatsby on December 22, 2020, deleted his testimonial and called Novus Jay Gatsby a scammer, allegedly for selling mentorships.
Novus took defense to it, and immediately pointed out Scott's refund policy.
Someone else spoke out against Scott as well, which led to Scott to delete both the posts and the individuals involved in the drama.
On March 11, 2021, racist and offensive tweets made in 2012 and 2018 were brought to light, which led to Oberlo to terminate their endorsements and delete all features of Scott the next day, on March 12.
Scott has been endorsed and featured on Oberlo since 2018, and is a major selling point in his Simplified Dropshipping course.
On a recent live on March 25, 2021, Scott addressed the presence of Customers Beware and made no allusion to his treatment of students in his group, Oberlo terminating their endorsements, or his past tweets, instead commenting that they know Customers Beware personally and the whole point of the account is to "destroy" Scott and that he does not care about it.
Customers Beware denied that they knew Scott and have made a reaction post discussing it.
Scott has yet to release an update of his course, Simplified Dropshipping 5.0, with a release date slated by May 1.