Everipedia is now
IQ.wiki
- Join the
IQ Brainlist
and our
Discord
for early access to editing on the new platform and to participate in the beta testing.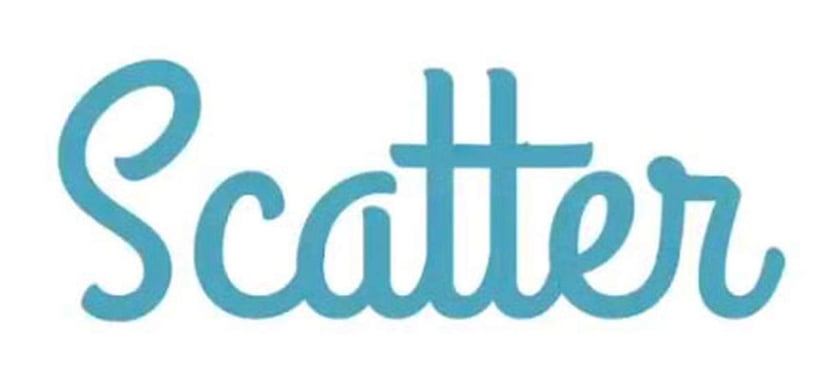 Scatter
Scatter is a desktop software that allows users to sign transactions and provide private data without exposing keys and unnecessary information while interacting with web applications and decentralized applications communicating with the EOS & Ethereum blockchain.[1]
RIDL is the platform token of Scatter and a native token on the EOS blockchain.
According to marketcap.one it had a total supply of 750,000,000 and a marketcap of $178,430 as of September 10th, 2019.[8]
Authenticate with websites without passwords using asymmetrical encryption, similar to how Facebook login works but without ever touching an external server.

Sign blockchain transactions without exposing private keys.

Scatter receives transactions from web applications and returns only signatures for the transactions.

Example of one exchange where Scatter is especially useful is the Newdex exchange, a primarily EOS exchange where many EOS based tokens can be bought or sold.

Websites can request personal information from a user's Scatter such as an email, first/last name, date of birth, or a location (address, city, state, country, zip code, phone).

Web Applications will never be able to get any information about a user without their explicit consent.
Scatter moved away from its Google Chrome extension to the desktop application, although the extension is still available to support systems like Chromebooks. The app is incompatible when both the Chrome extension and desktop app are enabled; they also have incompatible backup formats. [5]
By allowing web applications to be able to request personal information such as an email along with a transaction signature users get the benefit of single-click transactions instead of having to be lead through multi-page forms.
Scatter's RIDL (Reputation and Identity Layer) allows Identities registered with it to become unique across all networks and blockchains, gain and give reputation, and take part in a global effort to elevate the entire web's safety by creating a decentralized blacklist/whitelist of applications in a Sybil resistant manner.
Users funds become liquidity with Scatter's built-in token exchange mechanism.
Never again will users have to go to an external exchange to swap BTC, TUSD, EOS, ETH, TRX, or DAI.
Scatter's SDK offer a fallback service called Scatter Bridge that facilitates a blockchain-less experience for dapps users, without any modifications to dapps existing code, if dapps users don't have any compatible wallets.
Because Scatter Bridge is a fully custodial service it allows users to use apps with their accounts anywhere.
That means they can use it on their laptops, desktops, mobile phones, or even a smart watch.
Nathan is the lead architect and founding member of Scatter.
Nathan has taken the EOS community by storm and was instrumental in it's launch.
His unique approach to solving real-world problems is part and parcel of his talent for understanding complex systems and leveraging them in the right way.
In a sphere where most are just beginning to grasp the possibilities, he is providing tools and solutions.
Since 1999, Rami has worked at a series of startups, including Altec Lansing, Spiral Solutions, and Inkod.
His forté is the world of design -- with a special interest in the intersection between user-experience and statistical analytics.
An eye for detail has helped him earn a reputation as one of the most sought-after veteran designers in Israel.