Everipedia is now
IQ.wiki
- Join the
IQ Brainlist
and our
Discord
for early access to editing on the new platform and to participate in the beta testing.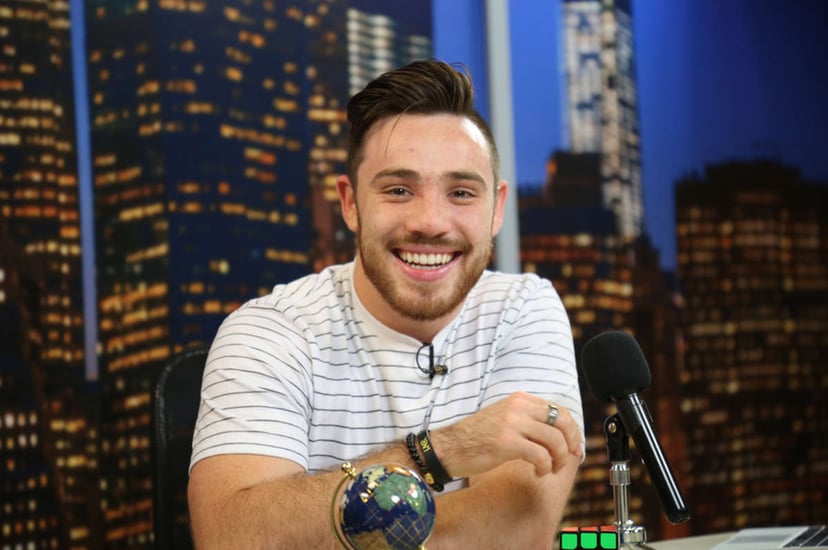 Rob Fajardo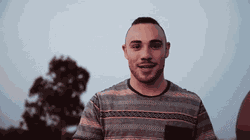 Rob working with entrepreneurs in Brisbane, Australia
Rob Fajardo (born December 3, 1993) is an American millennial influencer, speaker, and business advisor who has been featured in Forbes, Inc., Influencive, Entrepreneur and Future Sharks. [18] [8] [4]He is the Founder of Leave Normal Behind and has worked with major brands like Red Bull. He is known for being one of the viral marketing partners behind Fidget spinners [25]
Rob is originally from Bronxville, New York but moved to Ringwood, New Jersey in his youth.
He attended The Delbarton School in Morristown, New Jersey and graduated in 2012. During this time he garnered athletic football accolades 1st All-Area and 1st All-Conference while maintaining a 4.2 GPA.
He was recruited by Amherst College to play football and baseball. During his sophomore year, Fajardo transitioned out of athletics once he came to the realization that inspiring others to become the best version of themselves and create things that was matter was his life's purpose. He launched Leave Normal Behind in January 2015 with his brother Eric Fajardo, Co-Founder of Leave Normal Behind.
He spent time working with Pitchblak, a startup studio in Brisbane, Australia as well as Client Acquisition for The Blu Market, an influencer agency with a network exceeding 300 million users on social media.
During his time with The Blu Market Rob worked daily with Kevin Jonas, singer in the Jonas Brothers, who was Co-Ceo at the time [9]
In 2016, Rob founded a business development agency called Sofro as the President of this company the president of Sofro, a firm that specialized in product development, branding, and advertising and was based in New York City. [9]Sofro ultimately dissolved as a more intimate relationship was developed between Fajardo and Gerard Adams, Co-Founder of Elite Daily which sold to the Daily Mail for $50 million.
As this relationship blossomed Fajardo and his Sofro team began handling all of the daily operations and administration of Fownders, a social impact accelerator founded by Adams in Newark, NJ.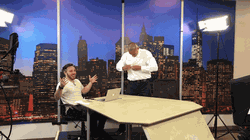 An excited guest appears on LNBtv
Rob is the founder of Leave Normal Behind - a private community, content, and events hub for purpose-driven people who are inspired to become the best version of themselves by creating things that matter and encouraging others to do the same. This
Fajardo specializes in advising entrepreneurs to build and scale their business or brand through social media.
[24] [30]He has successfully helped many entrepreneurs build a strong personal brand that gets them featured in online press publications and podcasts. [9] [24] [4]He utilizes social media to create strategies and produce content to make businesses successful. [4] [24] [1]
Rob is known for bootstrapping the fidget spinner phenomenon with his partner Gerard Adams.
After connecting with two 17-year-old inventors at a conference in San Diego in November 2016, Rob utilized his influencer network to reach 300 million users through social media, primarily Instagram and Facebook. [21] [4]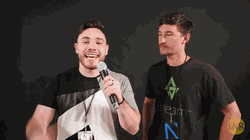 Rob interviewingFounder of Yik Yak & CEO of Stream, Will Jamieson
Alongside Gerard Adams, Rob helped build the leadership team that developed a 12 week curriculum Seed to Scale and handled revenue, sponsors, and mentors. At the end of the program, startups pitched to accredited investors for Seed Capital. [9]
Speaking Engagements and Contributions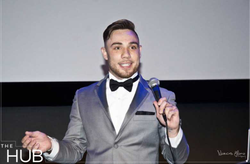 Rob talking on stage at the Young Entrepreneurs Society
Fajardo's purpose is to bring together purpose driven people and inspire them to become the best version of themselves by creating things that matter is motivated by inspiring people to become the best version of themselves.
He is interested in connecting with other like-minded people who value personal growth over money and are looking to make a positive, substantial impact on the world.