Rene Michael Lima-Marin
1.38K VIEWS
Everipedia is now
IQ.wiki
- Join the
IQ Brainlist
and our
Discord
for early access to editing on the new platform and to participate in the beta testing.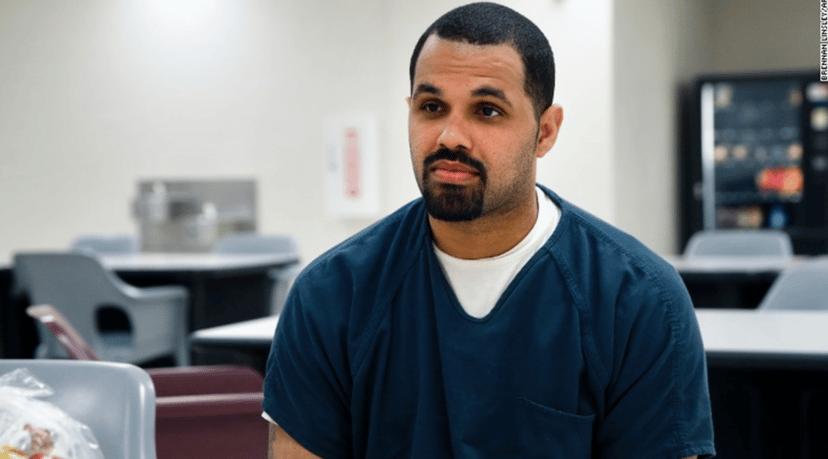 Rene Michael Lima-Marin
Rene Michael Lima-Marin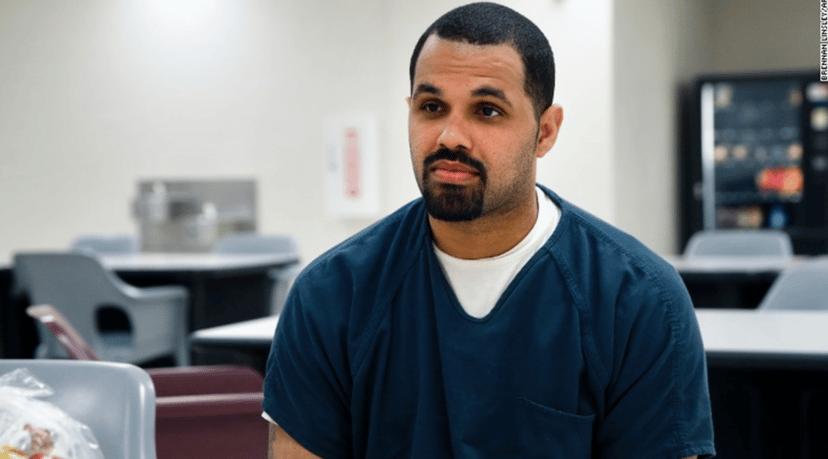 Rene Michael Lima-Marin is an Ex-convict from Aurora, Colorado who was released from prison only to be arrested again 6 years later and given a sentence of 98 years due to an error committed by the prison industrial complex. [1]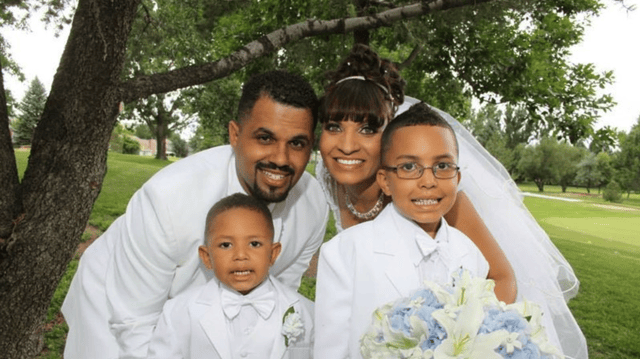 Rene on the day of his wedding with his family.
Born in Havana, Cuba, he migrated to the United States at a young age with his parents. They later moved to Denver area in Colorado. He attended Montbello High School. He worked several odd jobs growing to earn income.
One of the jobs he had after he graduated High School was being an associate at a Blockbuster for a few years.
In 1998, he committed burglary at a Blockbuster location, a business he worked as an associate, and committed the robbery with his manager, Michael Clifton. They broke the front window of the store and demanded the employee hand over the cash in the register. Rene would go on to do the same at a Hollywood Video- they made close to $10,400 that day.
He was caught hours later after witnesses shared the license plate number.
He was sentenced to 98 years in prison for Burglary, kidnapping, aggravated robbery, and for using a deadly weapon in the robberies.
He performed the robberies with his accomplice.
In the robberies they committed, no shots were fired and no one was hurt in any way.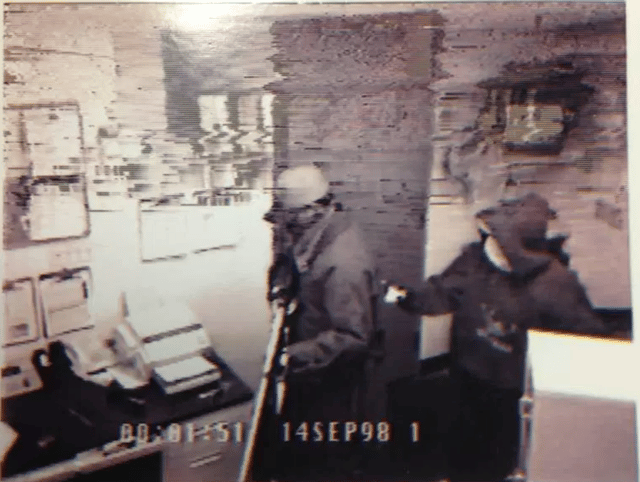 Hidden Cam footage of Rene and his accomplice, Michael Clifton.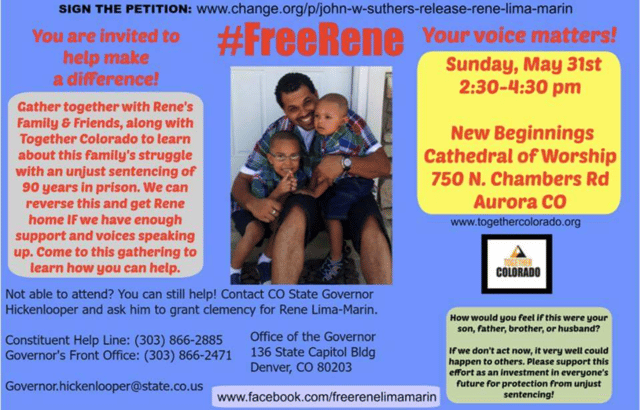 The collage of messages put together by the community as a way to support in the effort to release Rene.
He began serving his time at the Fremont Correctional Facility in Canon City, Colorado in April 2000.
In 2008, Lima-Marin was released improperly after there was an error in paperwork filed through the court system.
It said that Lima-Miran's sentences were to be served concurrently instead of consecutively.
An attorney met with Lima-Marin in prison to work through an appeal and informed him that his sentence was reduced from 98 years to 16 years.
The same attorney told him to forgo his appeal and wait for release on parole in 2008.
January 7, 2014, when a former prosecutor searched for his name on the DOC's inmate locator website and couldn't find it.
Lima-Marin was arrested by 11:00 p.m. that same day in front of his family, according to Samour's report, in order to serve the remainder of his 98-year sentence.
In April, the Colorado House unanimously approved a bipartisan resolution urging Hickenlooper to grant Lima-Marin clemency.
The state Senate then followed suit.
The joint legislative resolution stated: "Lima-Marin is deserving of clemency by the governor due to the dramatic positive changes he has made in his life."
State Rep. Dave Williams, R-Colorado Springs, co-sponsored the resolution in the House.
In 2008, he was released on parole.
For the six years, he was able to get his life together.
he went on to work as a Former Supervisor at eCreek Solutions Group.
He rose through a series of low-wage, felon-friendly jobs to become a glazier.
He married Jasmine, became father to the two boys and was active in his church and community.
The community and friends of Rene have been very supportive of the efforts being taken to release him from the chains of incarceration.