Michiel Le Roux
1.54K VIEWS
Everipedia is now
IQ.wiki
- Join the
IQ Brainlist
and our
Discord
for early access to editing on the new platform and to participate in the beta testing.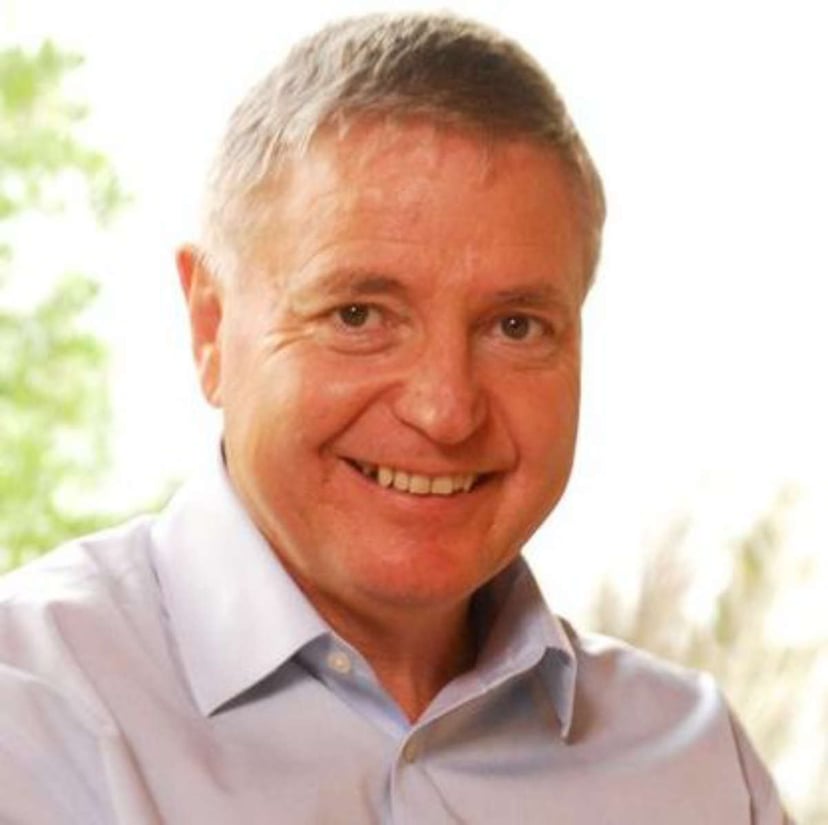 Michiel Le Roux
Michiel Le Roux born on May 20, 1949 is a South Africa banker and billionaire. He founded the Capitec Bank in 2001 and worked as the CEO until 2004.[1]
Michiel Le Roux is the originator and director of Capitec Bank, an African retail bank. He is evaluated as the eighteenth African extremely rich person on Forbes list starting at 2020. Likewise, in light of the rating of the world extremely rich people graph discharged by a similar magazine in 2019, he involved the 1,818th position. His budgetary organization, Capitec, targets South Africa's developing white collar class and furthermore exchanges on the Johannesburg Stock Exchange (JSE Limited).[3]
Michiel Scholtz du Pre Le Roux was conceived on May 20, 1949.
He got a LLB degree in Stellenbosch University. In spite of the fact that, he considered Law, Roux never practiced, attributable to his observation that Law was exhausting.
He worked with Distillers Corp and in the mid 1990s, he left to begin a financial endeavor with the help of Christio Wiese, business person and executive of Pep StoresBoland Bank.
From that point, he ran Boland Bank, a little territorial bank for a long time before leaving.
Boland bank converged with NBS in 1998; BoE Holdings Limited in 1999; Nedcor in 2002; and thusly, Nedbank in 2004.[1] Sharing from his wealth of experience on business at a time, he said:
Starting a business in good times is always very dangerous because you will think business is easy when the wind is blowing from behind and the sailing is smooth.

When you start with the wind blowing from ahead, then you know business is tough and you grow.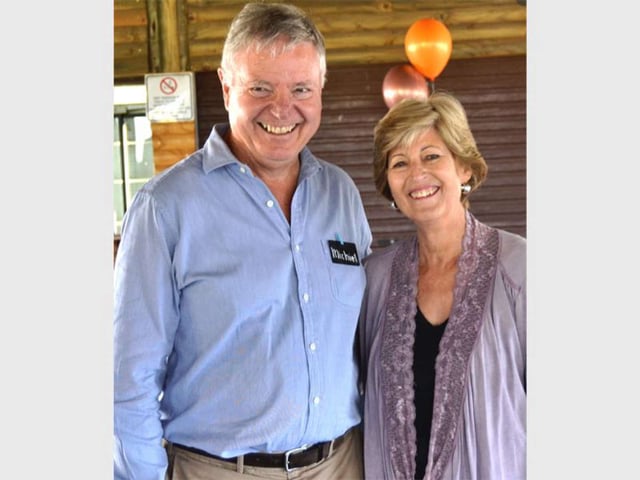 Michiel Le Roux is married with children.
In any case, there is little data about his family and individual life.
In one of his meetings with Cape Talk, he referenced that the motivation behind why he doesn't discuss genuine business at parties is that his better half would protest him. This visit mirrors that he esteems his family choices. What is Michiel Le Roux's child doing? Michiel Le Roux child, who is alluded to as Michiel Le Roux Da junior, as of late settled a plate of mixed greens bar in Sandton. He is following the strides of his dad, making openings for work. He is a 26-year-old business person and creator. He has the book, The misfortunes of a COPE Volunteer: My Crash Course in Politics, amazingly. As indicated by him, he accepts that building something is an experience, and this recognition was what impelled him to begin a business and furthermore grasp the hazard related with it.[3]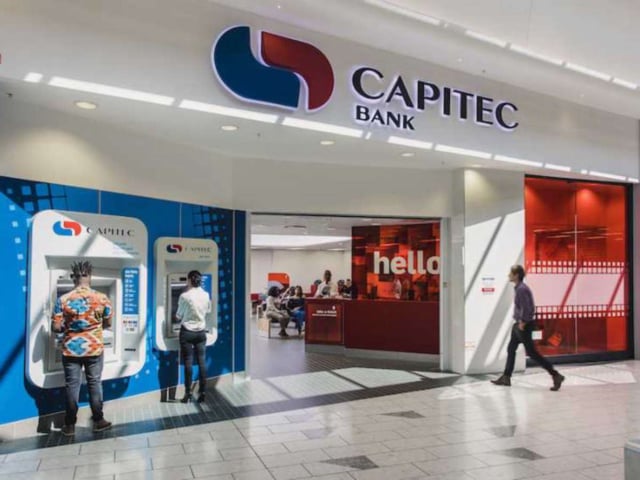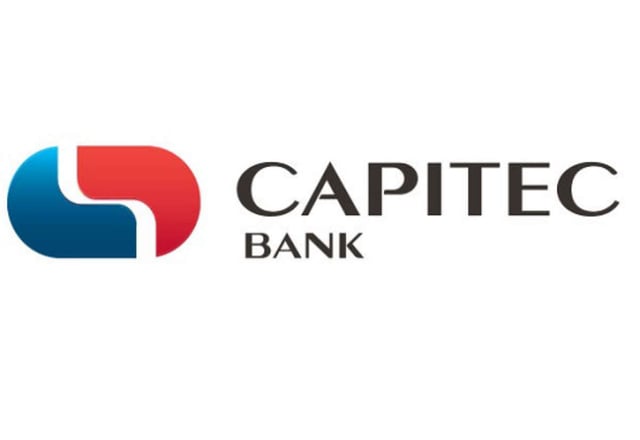 Michiel Le Roux set up the Capitec Bank in March 1, 2001 and claims about 11% stake. The bank was recorded on the Johannesburg Stock Exchange (JSE Limited) on February 18, 2002, as a retail bank that targets South Africa's rising desk class.
Capitec Bank practices focuses on making customers life easier and drawing in them to accept accountability for their money.
It offers clients the Global One record, an executing/speculation record and credit office collapsed into one.
Similarly, its strategy revolves around offering some motivating force to its customer(s) by giving low costs trades, allowing customers the chance to pay as they execute, and offering the most vital credit charge on stores.
According to the cash related result of the bank in the year 2018, the bank has in excess of 10 million powerful clients, in excess of 800 branches, more than 13,000 specialists and holds R19billion speculators' benefits.
As showed by the worldwide monetary Advisory GroupLafferty debut 2016 Bank Quality Rankings, Capitec bank is the best bank on earth.
In like manner, the 2015 Solidarity Research Institute (SRI) Bank Charges Report named it the most economical bank in South Africa.
Managing Director, Distillers Corp (Societe Anomina) Ltd 1979 – 1993

Managing Director, Boland Bank, 1995 – 1997

CEO, BoE (Pty) Ltd, 1997 – 1998

CEO, NBS Boland Group Ltd, 1997 – 1998

Chairman, Keynes Rational Ltd, 1999 – 2001

Founder & CEO, Capital Alliance Holdings Limited, 2001 – 2004

Non- Executive Director, Capital Alliance Holdings Limited, 2001

Non-Executive Chair,Capital Allianc Holdings Limited, 2007

Member, Board Of Director, Stellenbosch University's - industry interaction platform, Innovus

Director of Zeder Investments.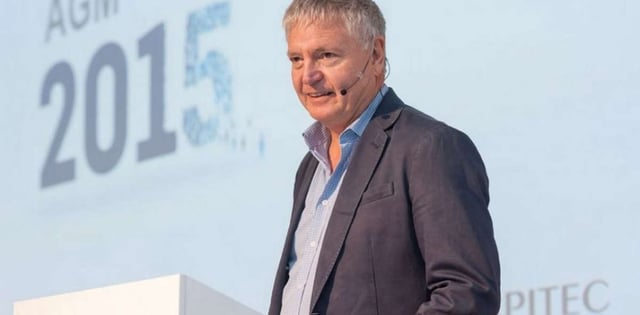 In 2015, Michiel le Roux got a privileged doctorate level of Commerce (DComm) from the Stellenbosch University. This was an aftereffect of his progressive recharging of South Africa's financial industry by building up a remarkable financial framework that tends to the necessities of the lower-pay some portion of the populace.
Additionally, he has been perceived as one of the most extravagant in South Africa and Africa. A portion of the acknowledgment include:
"Starting a business in good times is always very dangerous because you will think business is easy when the wind is blowing from behind and the sailing is smooth.

When you start with the wind blowing from ahead, then you know business is tough and you grow"
"I told our shareholders we'll either be a big success or a small failure.

Not in my wildest dreams could I foresee the success we've had."
"Money is a valid problem but the bigger problem is management and getting the right people to do the job."
"We must be extremely conservative in exposing ourselves to credit risk, as well as in planning positive cash flows and investment."
"…One must expect the market to be volatile and then be flexible by adapting to the changing conditions."
"It is one thing to know a person and a completely different thing to work with the person."
Lessons From Michiel Le Roux
In a meeting with Forbes, Michiel clarified a portion of his life ways of thinking and how it has helped him succeed.
For example, he expressed how everybody worked in affection without a reasonable qualification between the chief and the business.
"At Capitec, they take simple seriously.

No suits, the CEO's office is the same size as everyone else's; the CEO shares a personal assistant, no personalised parking spots, even the guard at the gate calls him Michiel, while the receptionist jokes freely about his sense of style – or lack thereof."
As indicated by an effective American representative, Herb Kelleher,
"Fight hierarchy and bureaucracy as hard as you possibly can.

Don't ever let it become the master; always remember it's the servant."
"a company is stronger if it is bound by love rather than by fear."
For Le Roux, trust in yourself and the conviction that you can accomplish something is the beginning stage and not cash.
He says numerous youthful potential business entrepreneurs see the lack of money as an excuse..
Additionally, he accepts great administration and having a powerful group for the activity is significantly more important than attempting to do only it.
He expressed how his associate, Stassen had the option to clean his thought into what it is today.
In spite of the fact that he had the thought, Riaan Stassen additionally added to the execution.[1]