Matthew David Kaye is an American ​ Blockchain ​ and Tech ​ Entrepreneur ​ residing in Los Angeles. [1] ​ He is the Managing partner ​ at Blockhead Capital ​. [2] ​
Photo of Matthew Kaye in the desert.
Biography
Kaye is a native of Beverly Hills, California ​ which is where he currently works and lives. [3]
​
Education
Kaye lived in the state of Indiana ​ where he attended Indiana University Bloomington ​. [4] ​
He received his Bachelor of Science ​ in Public Affairs. [5] ​ He is an alum of Sigma Nu Fraternity, and was a member of Young Entrepreneurs of America. [6] ​
He also received his Business Management certificate from Indiana University,​ Kelley School of Business ​. [7] ​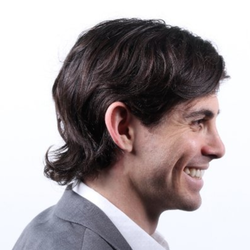 Profile headshot of Matthew Kaye that he has shared on Twitter.
Career
He is a past employer at Five Four Group where he was in charge of
Partnerships, Marketing, and User Interface design. He was also the Amazon Store Management. [8] ​
He is the coufounder of Craft Vapery, where he was the Chief Digital Officer. [9] ​ He was also the Chief Digital Officer for Leap Organic Smoothies. [10]
Kaye is a passionate entrepreneur in the Blockchain space for its ideas in Decentralization. [11] ​ [12] ​
He is currently the Managing partner ​ at Blockhead Capital ​. [13] ​
Personal Life
Kaye works and lives in the city of Los Angeles, California ​. [14] ​