Everipedia is now
IQ.wiki
- Join the
IQ Brainlist
and our
Discord
for early access to editing on the new platform and to participate in the beta testing.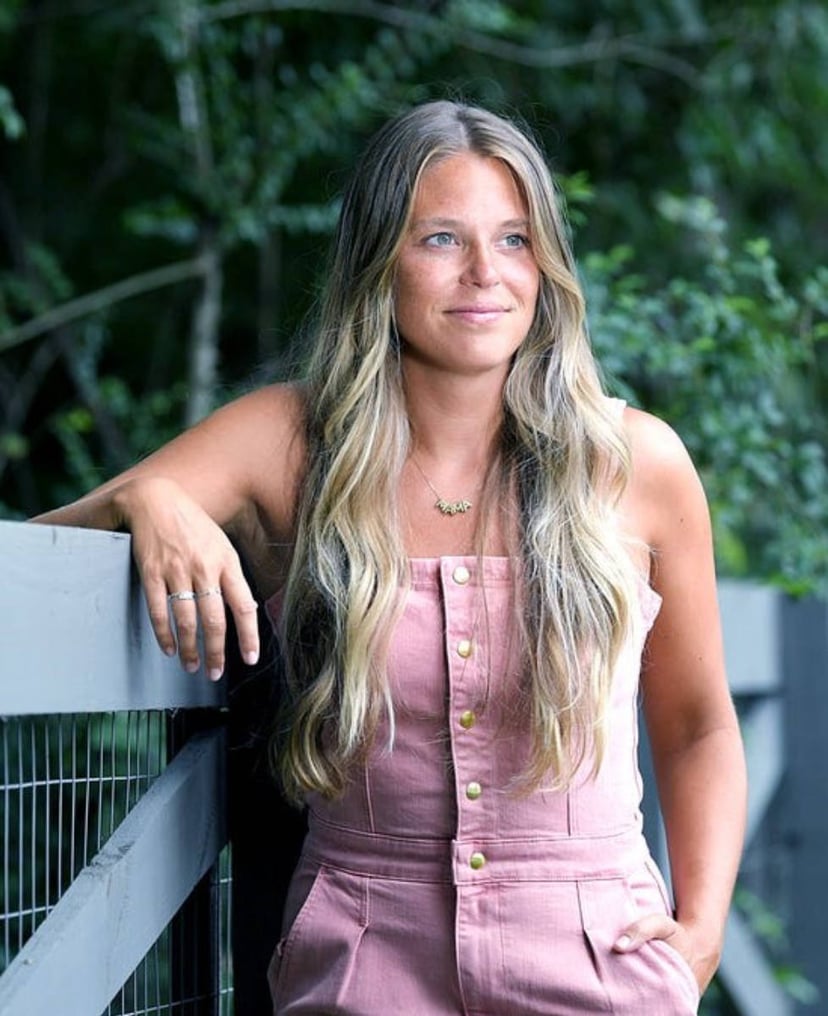 Lauren Akins
Lauren Akins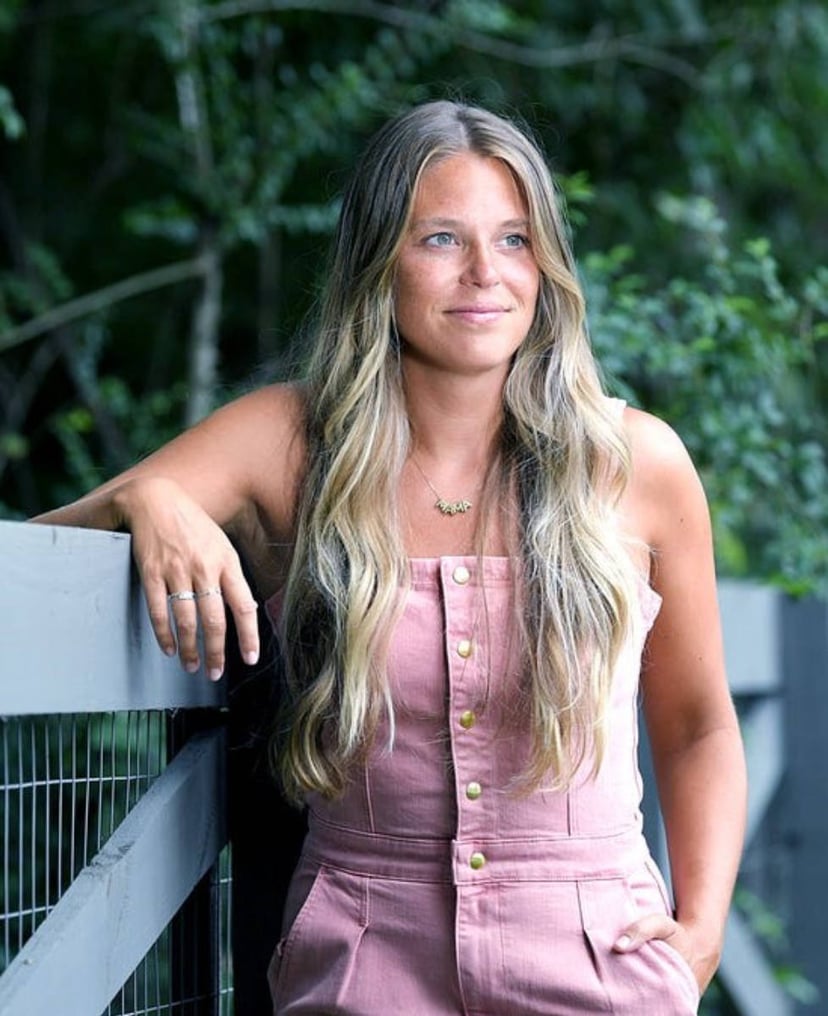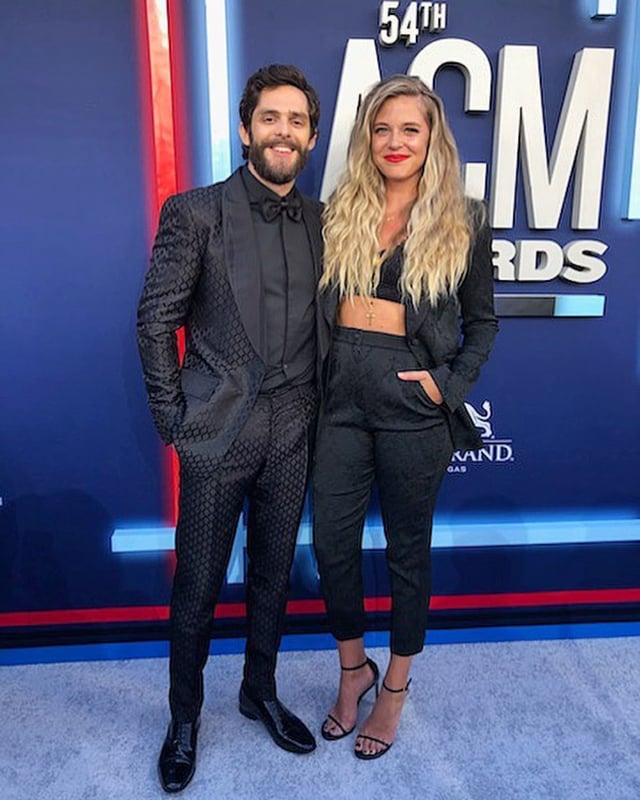 Lauren Gregory Akins (born November 8, 1989) is an Instagram star with over 2.4 million followers. She often shares photos of work she does at an orphanage in Uganda. [1] She is the wife of the country music singer, Thomas Rhett. Christendom.[34]
Born and brought up in the territory of Tennessee she experienced childhood in a city called Madison only north of Nashville and was raised Christian. She has two kin, Grayson and Macy. She went to Goodpasture Christian School and since the time that she was in the 1st grade, she would be within the sight of her future spouse and eminence country artist, Thomas Rhett Akins, whose father is popular performer, Rhett Akins.
In spite of the fact that she and Thomas were in a similar tuition based school since the hour of their enlistment in 1st grade, the two would become more acquainted with one another in the 6th grade.
All through her time at Goodpasture she was known to be one of the famous understudies.
When and she and Thomas were 13 years of age, the went to chapel camp together.
In secondary school, she had dated a couple of folks, and as per Thomas, when she cut off a friendship with one of them, he "went in for the kill".
Lauren and Thomas dated for around a half year when they were both around 15-16 years of age.
The couple would cut off their friendship and move on.
After High School, she attended the University of Tennessee where she graduated with a degree in Nursing. While in college, she was in a sorority and involved in many extra-curricular activities.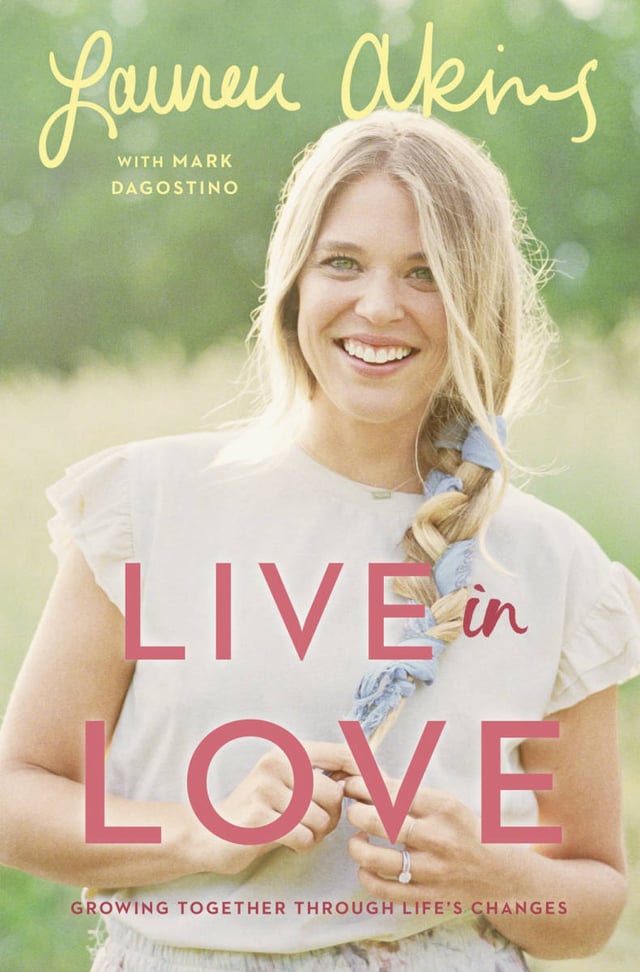 Lauren Akins' book cover
She works for an organization called 147 Million Orphans.
[1] The organization provides food, water, medicine, shelter, and education to vulnerable children in the name of Jesus Christ.
She and her husband, Thomas, were able to raise more than $250k in 2016 for the organization.
In 2019, Akins announced she started working on her first book.
On August 1, 2020, "Live in Love: Growing Together Through Life's Change" was published by Ballantine Books. It tells both her story of growing up but also her love story with Rhett and their journey to have a family.[30] Akins said Live in Love relates mostly to both moms and young women. "Well, Thomas Rhett read it. He is my husband, so I think he's probably a little more biased and interested in my life than most men probably are. But I do think the marriage part is good for both men and women to read."[31]
In December of 2011, after knowing each other over the years, Rhett proposed to Lauren at her favorite restaurant.
As Thomas recalls about proposing:
"There was a [wine] bottle, and with a silver Sharpie, I wrote, 'Marry me?' on the bottle, and she wrote 'Well, duh, yes' on the bottle.

Somebody cued 'The Way You Look Tonight' by Frank Sinatra, and we danced in this little cigar room. It was pretty awesome."
Sometime in October 2012, the couple got married just outside of Nashville. They were both 22 years old.
After much thought and discussion, the married couple considered adopting a child from Uganda. Since the time that were raising money for the organization, they had thought about doing it.
The process of adopting a child from Africa for Lauren and Thomas began in the fall of 2016.
In May 2017, they were able to finally bring their little girl home.
Her name is Willa Gray Akins.
"YALL...

Our baby girl is hommmmeeeeee...

Thank you Jesus for bringing our family together on the same continent finally :) little cutie Willa Gray Akins came home yesterday after completely stealing our hearts in Uganda over a year ago & we're sooooo happy we just can't stand it."
On July 14th, the married couple along with their daughter, Willa Gray, posed for Lauren's maternity photo shoot and shared some of the photos on her Instagram. The photos circulated the tabloid magazines and online publications for the way the family appeared to be happy together. On one of the photos she shared with her followers, she writes the following:
"so happy because we haven't done personal photos since our wedding almost 5 years ago."
"This pic makes me so happy because we haven't done personal photos since our wedding almost 5 years ago and I just realllyyyyy do like him a lot & we're not a dressed up on a red carpet with a bunch of fancy clothes and make up-just me and him on the farm in our happy place...yes thedryhousenashville, did my hair (I mean clearly) but other than that, this is us in our real life and I looooovveee it (although maybe next time we do personal photos I'd like to not be 40 lbs over my normal weight hahah) I love you honey!

Best baby daddy a girl could ever dream of..."
Rhett announced in July 2019 that he and Akins had a little one on the way.
Lauren Akins gave birth to the couple's third child on February 10, 2020.
"Lennon Love Akins was born at 8:30 AM on February 10th!
It was such a joy to watch this little angel be brought into the world," Rhett announced via Instagram on February 11.
"My wife is just incredible through the entire birth watching our kids meet Lennon for the first time was probably the sweetest thing I've ever seen in my whole life!
Ada James and Willa Gray are going to be the best big sisters on the planet.
The Lord is so good and I'm so grateful for my beautiful growing family!!
Y'all pray for us as we switch from man on man defense to zone."
Akins wrote in her post, "Our early Valentine baby was born yesterday, February 10th and her sisters couldn't be happier to finally get to kiss her little face Lennon Love Akins 9lbs 2oz of lovveeee with lots of dark hair and blue eyes we could not be more in love."
The couple also shared a series of photos of their family of five in the hospital after Lennon's arrival.[33]