Karlee Steel is a Social Media Personality and Influencer based in Windsor, Ontario. [10]
Biography
Karlee is originally from Windsor and graduated from W.F. Herman Secondary School. [10] She has worked as a model and sales advisor. [0] She has three younger sisters named Kassidy, Leah and Mya. [0]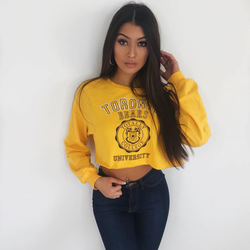 Pictured November 2017
Steel first foray in social media was signing up for Twitter in 2010. [0] She became popular on YouNow boasting 370,000 followers. [0] Her popularity would spread onto other platforms such as Instagram and YouTube. [0] Her Instagram contains a number of selfies and fashion fits while her YouTube video topics include lifestyle vlogs, fashion hauls, pranks, reactions, and more. [26] [4] In one series of videos, it documents Steel receiving a Brazilian Butt Lift. [25] As of May 2018, she had over 952k subscribers on YouTube, 366k followers on Instagram, and almost 100k followers on Twitter. [2] [7] [4]
Steel began dating Conner Bobay in 2016 and they have a joint YouTube channel together that is named Karlee and Conner. [0] [6] Their videos include pranks (some of which involve bodily fluids) and vlogs. [15] [20] As of May 2018, they had over 1.4 million subscribers. [6]