Samuel Joseph Daniel
7.33K VIEWS
Everipedia is now
IQ.wiki
- Join the
IQ Brainlist
and our
Discord
for early access to editing on the new platform and to participate in the beta testing.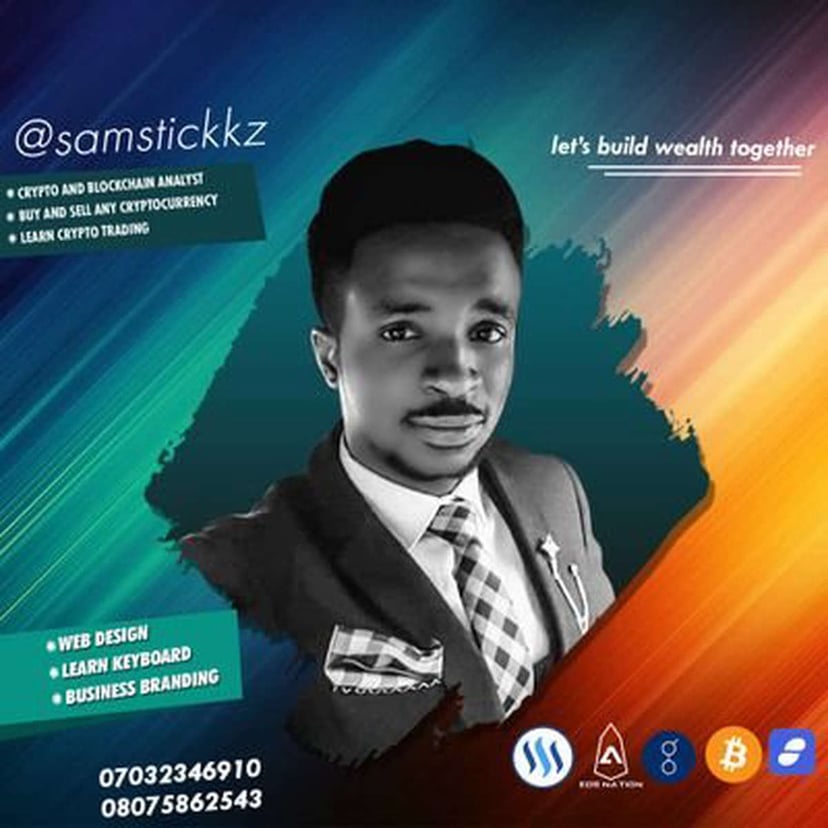 Samuel Joseph Daniel
Samuel Joseph Daniel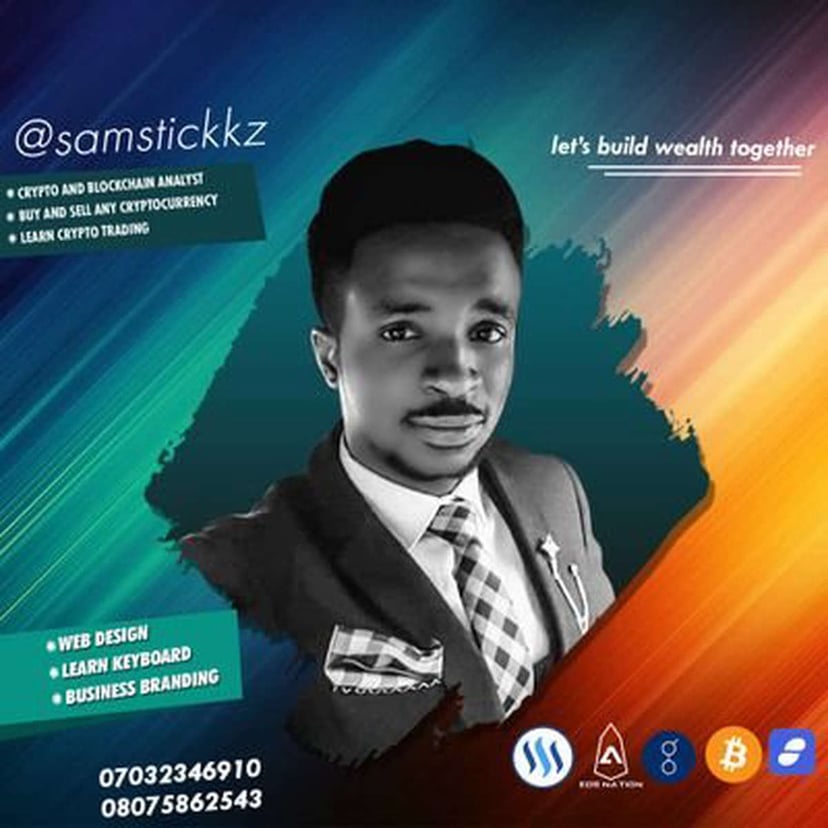 Joseph was born in Ajegunle, a suburb of Lagos, Nigeria. He is the only child of his parents, studied computer science at the University of Uyo. [1]
Blockchain & Cryptocurrency Journey
Joseph Samuel is a blockchain analyst and a cryptocurrency advocate whose journey in the Blockchain space started in 2016. He has good knowledge about top blockchains including Bitcoin, Ethereum, EOS, tron, Cardano, Steem (token), Bitshares, wave, Dash etc. He also has a YouTube channel where he makes videos about dfferent blockchain projects and it has been running since 2017 with some videos hitting as high 3000 views.
After MMM Ponzi crashed, most people including the government in his country started calling cryptocurrency and blockchain a scam due to the their association with ponzi schemes. Samuel took a different approach, instead of running away from "PONZI TOOLS" he was heading to research what everyone was calling a scam and Ponzi. According to samstickkz:
I can remember mmm was giving those who use bitcoin 50% and those who use fiat 30%. I was so curious, I wanted to know what was special about bitcoin that mmm was willing to pay more, my research led me to full knowledge of what Blockchain can do and how it will change the world.
The first Cryptocurrency Samuel bought was Bitcoin. He was able to make several monetary transaction without the bank, no fear of account being blocked. It made him realize why the banks hate bitcoin so much:
Finally with blockchain you can be your own bank
Samuel has helped the Nigerian crypto space to build a huge blockchain community in Africa and has taught over 4000 Africans about cryptocurrency and blockchain.
Between 2016 and 2018, Samuel has been able to reach thousands of people with the knowledge of blockchain and cryptocurrency through his Facebook, whatsapp groups, Steemit and twitter accounts.
He has held blockchain and cryptocurrency meet-ups/ seminars in Uyo [7], Enugu, Ibadan, port harcourt and several other online international blockchain seminars, such as eosignite.com [6] [9]
Port Harcourt regional Blockchain summit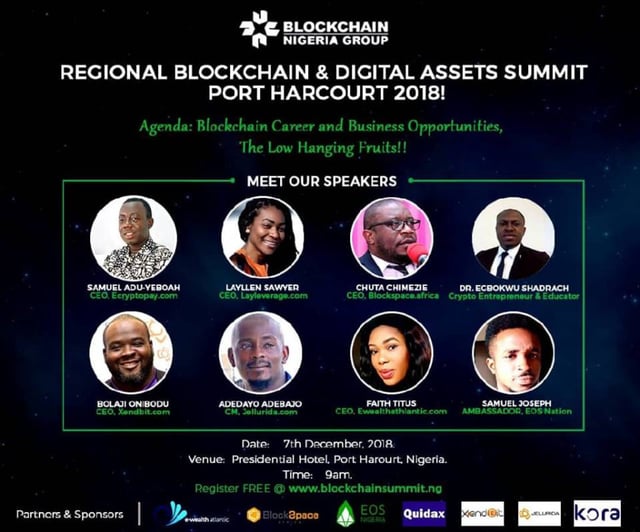 POrt harcourt blockhain summit
Joseph Samuel was one of the special speakers at the port Harcourt regional Blockchain summit which had Faith Titus and Chimezie Chuta as speakers also.
Steem in Nigeria conference
Joseph Samuel Daniel was one of the speakers at steem in Nigeria conference in Abuja nigeria.
He was chosen to be one of the speakers because of his especial work for the growth of steem community in Nigeria and Africa as a whole
In 2018, Joseph Samuel got in contact with a Canadian based company that specializes in producing blocks on DPOS (EOS, WAX, WORBLI etc) blockchains and after a few discussion, he became an EOSNATION ambassador.
Few months after working with eosnation and hosting meet-ups for eosnation, he got featured in Forbes for his Exceptionalism and passion towards educating his people about blockchain technology and cryptocurrency.
Humane Blockchain Charity
Joseph samuel honored by Lincoln method
In 2016, Joseph Samuel started a Blockchain charity program with some of his friends, they pulled their resources together and took @food items to the less privileged in Uyo, Akwa Ibom State. In 2018, He started continued the Charity Project with his friends (Tojukaka and Emmanuel babalola), they later named the project "Humane".
Humane uses the EOS blockchain to receive donations from around the world. Joseph Samuel and his team have been able to reach over 100 families and 200 kids through his blockchain Charity program.
Visit https://www.humanelove.org/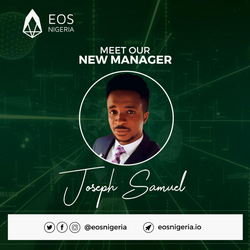 https://eosnigeria.io/
In 2018, Joseph was contacted by the team running the eos Nigeria block producing node on the EOS blockchain to take up the role as the BP manager.
Joseph Samuel was considered for this position because of his years of experience with different blockchains (BITCOIN, EOS, ETHEREUM TRON, ADA etc) and his particular great knowledge about the EOSIO ecosystem.
He understands the different platforms and has the leadership qualities that the BP needs to succeed.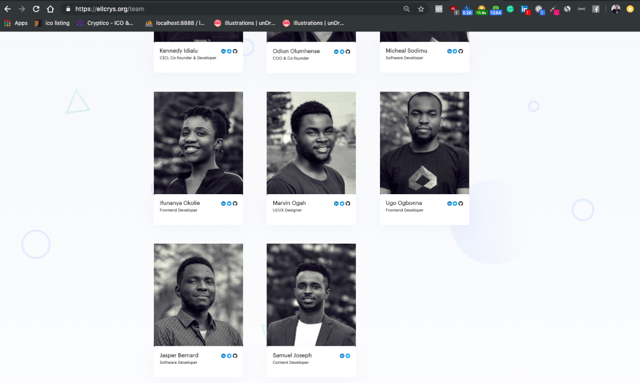 samuel joseph was part of the Ellcrys team
Samuel Joseph was part of the Ellcrys team, where he strategically helped the team at Ellcrys manage their community and in creating contents for the platfom.
https://ellcrys.org/