Filip Zavadlav
1.97K VIEWS
Everipedia is now
IQ.wiki
- Join the
IQ Brainlist
and our
Discord
for early access to editing on the new platform and to participate in the beta testing.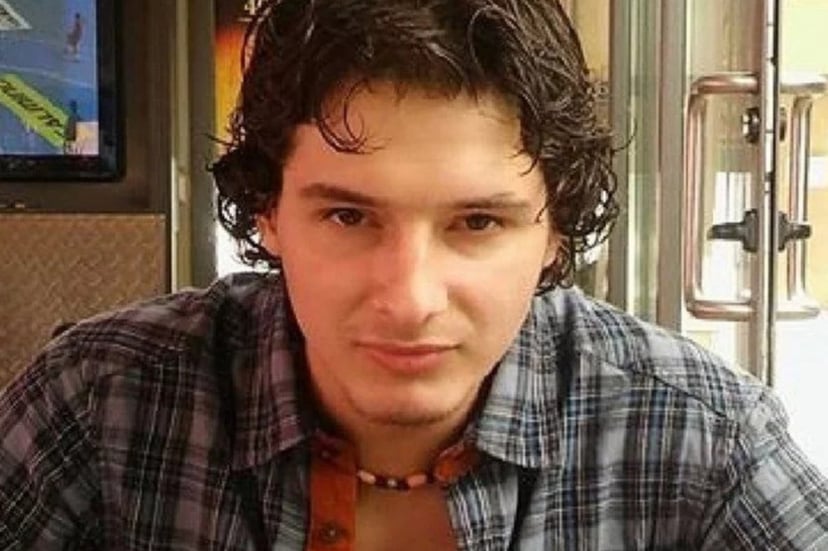 Filip Zavadlav
Filip Zavadlav (b. 1994/95) is Croatian sailor, known as the perpetrator of 2020 Split Mass Shooting, during which he murdered three people.
Filip Zavadlav was born in Split. The family he grew up is described as dysfunctional - his father Ante and two of his brothers are heroin addicts, while mother Etel left family over alleged domestic abuse. Filip Zavadlav had previous criminal record - suspended sentence over beating of his brother and charge over attempted break-in into church together with his mother. While he was 13, his mother received suspended sentence for domestic abuse and neglect of children. Despite that, according to people who knew him, Filip Zavadlav was described as the only "normal" member of the family and the only one who aspired to "do the right thing". He excelled in school, trained taekwondo and tried to earn his living through honest means as a sailor.
Prior to the incident, Zavadlav has spent 14 months at sea.
Upon return, he found out that Stane Zavadlav, one of his brothers, was in debt to local drug dealers.
Soon those dealers began coming to home demanding not only payment, but also extraorbitant interests; it is speculated that his brother and family were deliberately targeted because of Filip Zavadlav's sailor's salary, which was relatively high for Split standards.
Zavadlavs were subjected to campaign of intimidation which included threats and putting knives on family members' throats.
Three days before the event, Zavadlav has recorded phone conversation with his ex-girlfriend named Marija, in which he tearfully described his condition.[6] The recording was later produced at court, together with video recordings of Zavadlav and his friend practicing shotting from automatic rifle.
On January 11th 2020 Filip Zavadlav was arrested in Caffe Bar Borsalino, roughly three hours since the start of the incident during three men - two of them drug dealers - were killed with Ak-47 automatic rifle. Zavadlav was identified as possible perpetator, also thanks to video recordings shared on social networks, including the one in which calmly walks through the streets armed with a weapon. According to some reports, he was recognised by his former social worker, who got in touch in family and talked him into peaceful surrender to authroities. Legal experts claim that, if convicted, Filip Zavadlav might expect 50 years prison sentence for aggravated homicide.
As soon as some of details related to the victims - their criminal record (which includes killing of 8-year old girl) and the possible motive began known, Croatians on social networks began to post messages and comments calling hailing him as hero and commeding his "taking out the trash".
At least two Facebook groups - Filip Zavadlav: Heroj a ne zločinac (Filip Zavadlav: Hero, Not a Criminal) and Pravda za Filipa (Justice for Filip) - were set up in order to provide support.
On January 13th, at the preliminary court hearing, he was declared mentally unfit to participate in proceedings and is expected to be sent in specialised psychiatric hospital in Zagreb. Due to nature of his suspected crime, he is formally held in investigative detention for a month.
On the same day, Branko Šerić, well-known criminal defence attorney, confirmed that he would represent Filip Zavadlav and that he was hired by members of Pravda za Filipa Facebook group.
Trial of Filip Zavadlav began in August 2020 at County Court in Split.
Zavadlav was indicted for qualified murder and, if found guilty, could have been sentenced to 50 years of prison, which is the maximum penalty in Croatian criminal law.[4] His attorney announced that he would try convinced the court that his client was not responsible for his action due to temporary Insanity and that he will not testify and his defence. [5]
During the trial Zavadlav didn't give many statements and those that did were contradictory.
At one hearing, he refused to seek temporary release from prison, saying that he was "good in prison"; later he asked judge to relase him, a plea that was ultimately rejected.
On February 23rd 2021 he was pronounced guilty on all charges and sentenced to 40 years of prison.
[7] His attorney has previously announced that he would appeal the verdict.