Dumitru D. Coman
1.2K VIEWS
Everipedia is now
IQ.wiki
- Join the
IQ Brainlist
and our
Discord
for early access to editing on the new platform and to participate in the beta testing.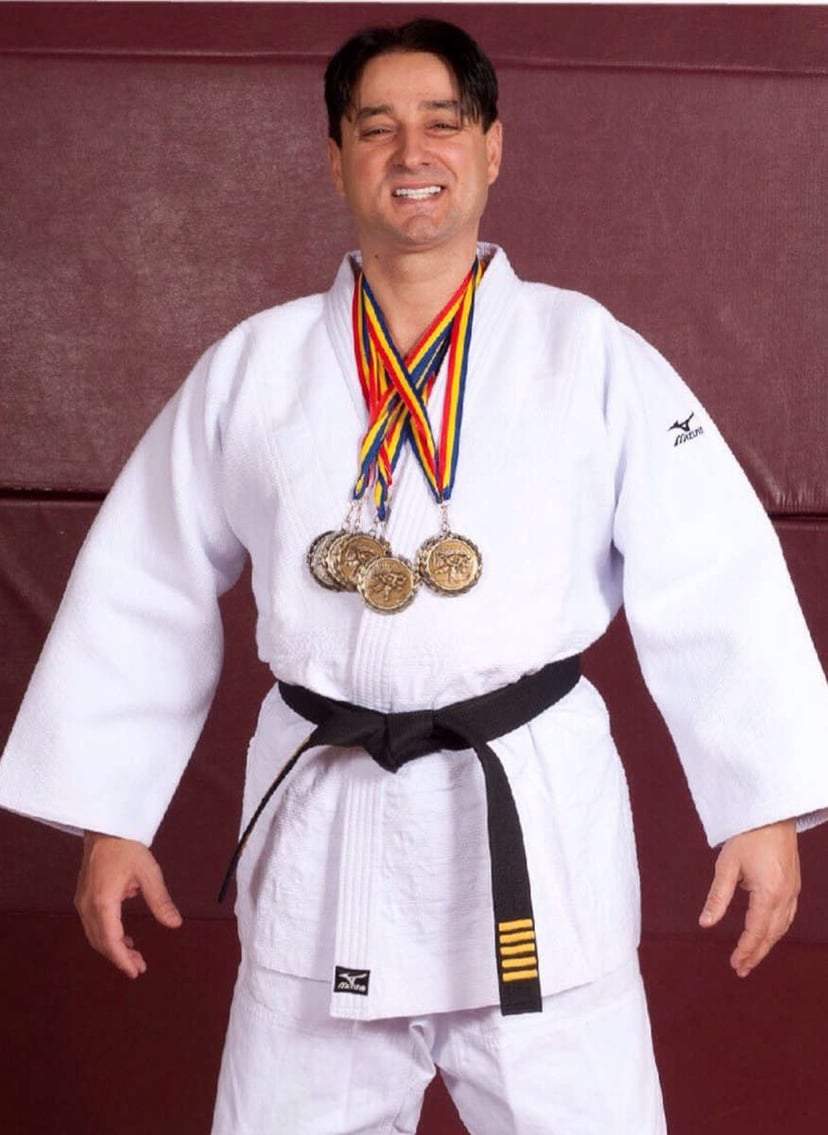 Dumitru D. Coman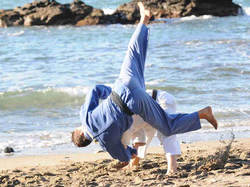 Judo on the beach
Dumitru was born and raised in Brașov in the Transylvania region of Romania. [12]Under the guidance of his judo masters Gujba Gheorghe 10th Dan, Mircea Frățică 10th Dan, Cornel Marius Delcea 10th Dan, Anton Muraru 10th Dan, he trained to be one of the best judo fighters in the world. [10]Coman was a rare breed of fighter who learned both European newaza style and a Japanese tachi-waza style, and became known in the Judo world as being a perfect example of respect. [10]From 1990-1995, he became a five time Romanian Champion. [12]In 2008, Coman became a United States citizen which he considers to be one of the proudest moments of his life. Dumitru has been featured on an array of media including The View, Good Morning America, The Today Show; and in publications such as The New York Times, the New York Post, and more. [10]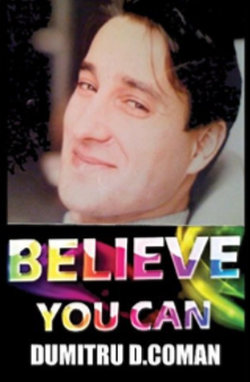 Coman's book,Believe You Can
Coman is a prolific author, and has written 58 books.
A strong believer in the Law of attraction, Coman has written books ranging from self-help to healthy living to achieving wealth. Some of his books are titled Manifest Wealth at The Speed of Light, What We Think, We Become, Transylvanian Remedy, Living Naturally, The Master Key to Judo, The Power to Succeed and Conquering Your Negative Thoughts, Believe You Can, We Are Born to Fight to Win to Conquer and Overcome, How Thoughts Become Things, The Power to Achieve Your Dream, Powerful Thinking, Powerful Results, Believe in Yourself in the Face of Overwhelming Self-Doubt, Connecting to a Power Beyond You, Feng-Shui - The Art to Succeed, Conquer and Overcome, Feng Shui - The Art Of Making Big Money, Folktales From Around the World, and more. [14]
Coman is a franchise owner of several major restaurant/convience store establishments.
[9]These include 7-Eleven, McDonald's, and Jamba Juice. [12]In addition, Coman owns a Judo club where he coaches and trains practitioners of Judo of all levels. Named the Dumitru D. Coman Judo club, it is located in Nevada and regularly meets Monday-Thursday. Members of his club have competed and won local, regional, and national events. He welcomes people of all ages and skill sets. [12]