Everipedia is now
IQ.wiki
- Join the
IQ Brainlist
and our
Discord
for early access to editing on the new platform and to participate in the beta testing.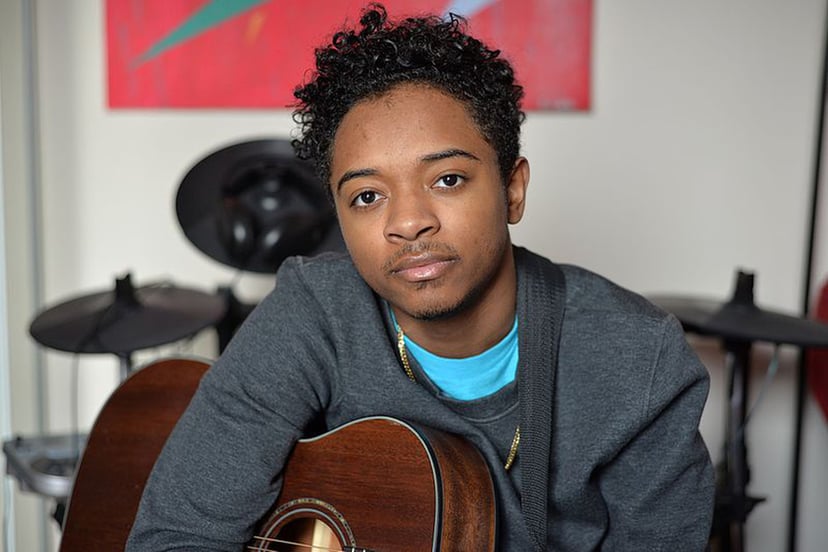 Droxity
Droxity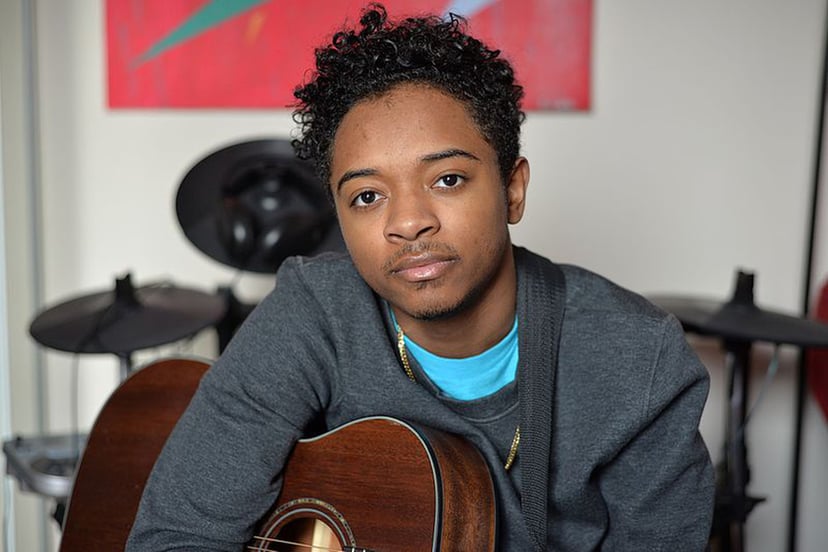 Dante Scott was born on July 13, 1995 in Detroit, Michigan. Early on, Droxity was always exposed to various types of genres by his parents that will later influence him with his music. His father is a musician himself, and bought Droxity his first guitar when he was 10 years old. [undefined] His father then began to teach him the basics of the instrument slowly over the years. It wasn't until 2010, his sophomore year in high-school, when he met someone who also played guitar. They then became friends and practiced together throughout the rest of their years in high-school.
Droxity began college at Michigan State University [undefined] in the fall of 2013 where he met and became friends with other musicians like himself. He then went on to form bands so he can create and perform music at various events across campus. His first band called "Steep Impact" performed at a few venues and got noticed by the State News where they then conducted an interview with him and one of his bandmates. [1] Not too long after, the band broke up and he began searching for other people to play with. After months of playing with different musicians and forming different bands he decided to go solo.
Solo Career (2015-Present)
In March 2015 Droxity began a solo project called "Broken Stories."
This project never was released and consisted of two versions, "Broken Stories Pt.
1" and "Broken Stories Pt.
2."
Droxity went on to write and produce his debut album "New Lives" which was released on September 9, 2015. [undefined] One year later he wrote and produced his second album, "Second Chances" which was released on September 6, 2016. [undefined] After a show he did performing a song off of this album he got invited to do an interview for "Vizo's Voice." [undefined] In this interview he explained how his career got started, his influences, and how he has progressed since his beginnings. His latest work "Existence" was released August 8, 2017. [undefined]
Droxity partakes in other artistic activities besides music.
These include painting, drawing, fashion design, and photography.
Droxity had one of his paintings titled, "Self-Portrait" displayed at (SCENE) Metrospace in East Lansing, Michigan. The painting was there from March 24th, 2017 to April 28th, 2017 for the spring undergraduate exhibition. [undefined] [undefined]
Droxity was the Assistant Director for the Michigan State University Apparel & Textile Design 2017 Fashion Show. Not only did Droxity help direct the show, he was also one of the designers for it. [undefined] [undefined] There is a quote on the fashion show's blog that states, "As an artistic polymath, Droxity is influenced by fine arts across a broad spectrum." [undefined] Droxity was interviewed, among others, in a short promotional video about the fashion show and stated, "My thoughts on the fashion show, I feel like it's a great platform for students to really have something of their own." [12] He then became a curator for the 2017 Kresge Art Center MSU ATD Exhibition, which featured work by students from all grade levels in the major. Droxity has also gotten two fashion design pieces featured in the (SCENE) Metrospace Undergraduate Exhibition in 2018. Droxity currently runs an online boutique for his knits through his website where he sells hats, scarves, and bow-ties. [undefined]
New Lives (2015)

Second Chances (2016)

Existence (2017)