Dr. James Kauffman
25.7K VIEWS
Everipedia is now
IQ.wiki
- Join the
IQ Brainlist
and our
Discord
for early access to editing on the new platform and to participate in the beta testing.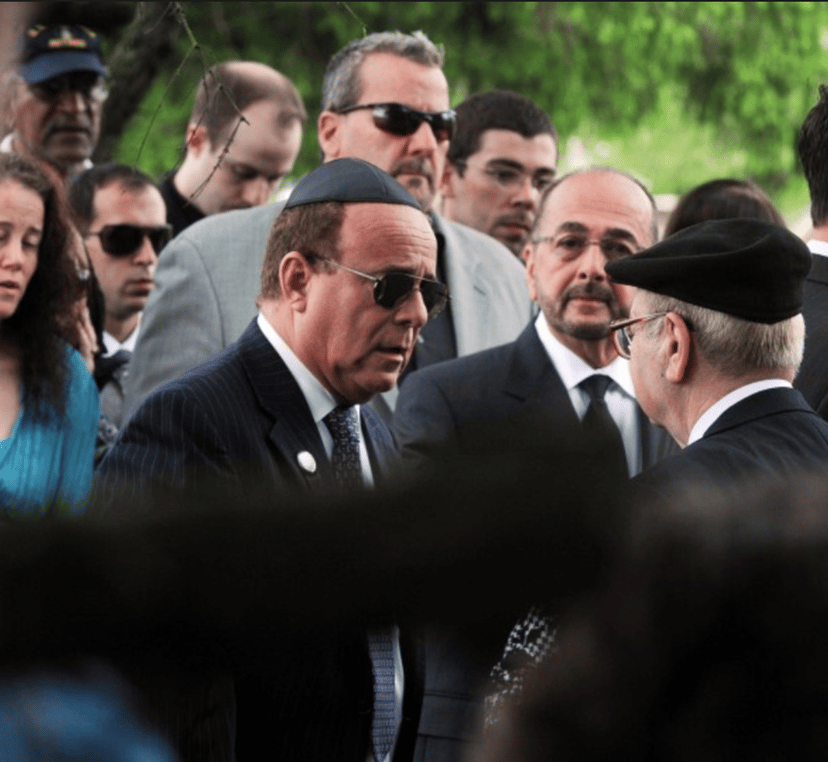 Dr. James Kauffman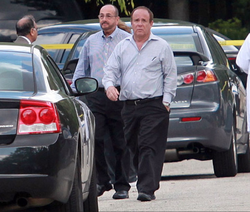 Photo of Dr. James Kauffman.
Dr. James M. Kauffman, DO was an American endocrinologist who was infamous for allegedly hiring a hitman to murder his wife April Kauffman. In January 2018, he committed suicide while on trial.
Dr. Kauffman is a native and has been a resident of the state of New Jersey for decades. He lived in the city of Egg Harbor Township for a number of years with his wife, April Kauffman. The couple have a daughter together named Kim Pack.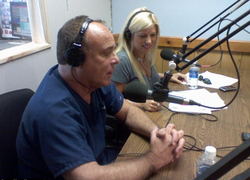 Photo of Dr, James Kauffman.
Kauffman was first licensed under the New Jersey State Board of Medical Examiners on Aug. 4, 1978, according to state records, which show no previous board actions against him while practicing in New Jersey.
Dr. Kauffman and April were married on Valentine's Day in 2003.
The Kauffmans' marriage had lasted a little over a decade.
By some accounts, the relationship had grown strained by the time April Kauffman was killed.
A little more than a year after April's death, Kauffman married Carole Weintraub and split his time between his Center City penthouse and his home in Linwood.[26]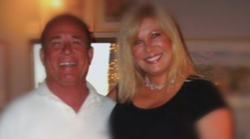 The photo of Dr. James Kauffman.
On May 10th, 2012, at about 11:30 a.m., April Kaufman was discovered by one of her workers who took of the birds at the house.
According to the worker, who called the authorities, she was unresponsive and with a cut on her arm.
After police arrived, April is found shot multiple times.
She died moments later from her wounds.
Kauffman's husband, endocrinologist Dr. James Kauffman was at work at the time of the incident.
He was later questioned by the police.
Transamerica Life Insurance
Dr. James Kauffman standoff with the police.
In 2014, his daughter, Pack, claimed publicly that the doctor was responsible for the murder of her mother and filed a suit to keep him from claiming the life insurance policy.
Dr. Kauffman would later remarry.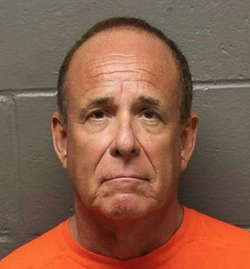 Mugshot of Dr. James Kauffman.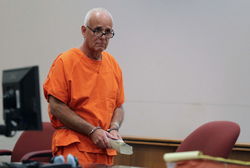 Photo of Dr. James Kauffman taken while in court.
Years later, on May 11th, 2017, Atlantic County Prosecutor Damon G. Tyner reexamined all open Atlantic County murder cases dating to 1975.
The Prosecutor's Office files a motion in court to obtain a sample of James Kauffman's DNA.
On June 13th, 2017, James Kauffman was arrested at his Egg Harbor Township medical office.
There was a brief standoff in which the Doctor took out a 9mm handgun.
The arrest was related to other criminal activities.
Police said that the Doctor did not pull a gun on the police but on himself.
In June 2017, the police have several search warrants for the properties that are affiliated with Dr. Kauffman.
They searched for information related to medical fraud and also for the homicide of his wife.
Later, on August 1st., 2017, Doctor Kaufman loses the appeal of his pretrial charges, and days later he is indicted on weapons charges.
He is kept in jail until the trial.
He pleads not guilty to weapons and obstruction charges.
On January 9th, 2018, Dr. Kauffman is charged with murder and racketeering in April Kauffman's death.
According to prosecutors, the racketeering charges stem from "the illegal distribution of narcotics through James Kauffman's former medical practice."
Prosecutors allege that James Kauffman and Augello had set up an illegal drug distribution network for Oxycontin and that James
Kauffman wanted his wife killed after she threatened to divorce him and to expose the alleged fraudulent drug network.
People that are also facing charges in connection to the drug enterprise include: Beverly Augello, Glenn Seeler, Paul Pagano, Tabitha Chapman, and Cheryl Pizza.
On January 25th, 2018, at around 9:00 a.m., Dr. Kauffman was found dead inside of his cell.
He expressed to guards numerous times that he was going to take his own life and so he was taken to the Kearny facility in Hudson County jail.
There, he was later found dead and pronounced his death as a suicide.
He had tied something around his neck laid facedown on his bunk when the guards found him.