Donald Osborne
32.2K VIEWS
Everipedia is now
IQ.wiki
- Join the
IQ Brainlist
and our
Discord
for early access to editing on the new platform and to participate in the beta testing.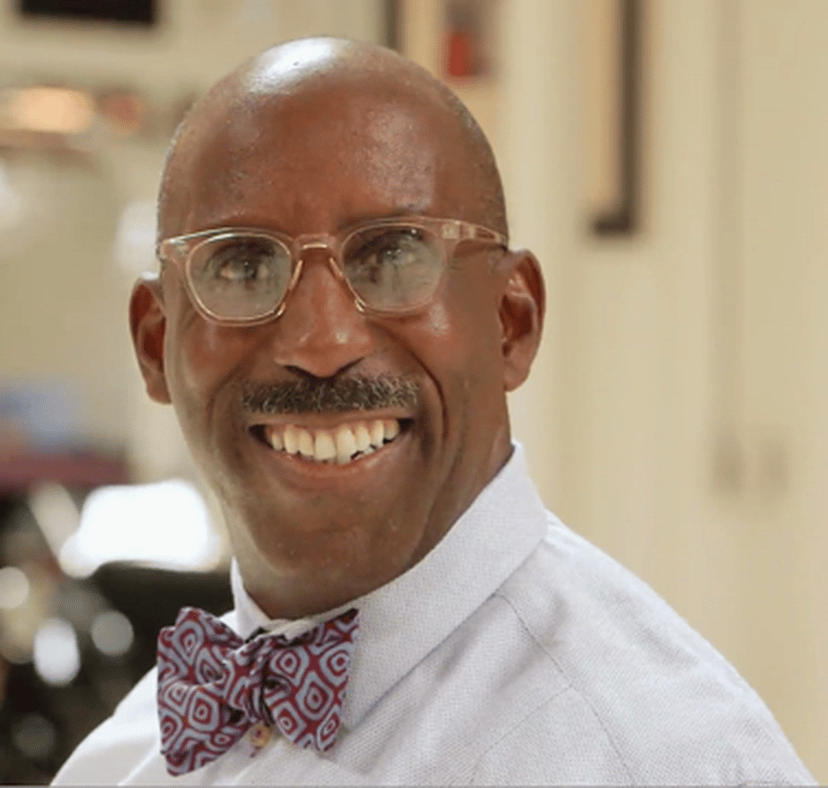 Donald Osborne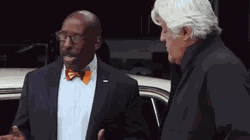 Donald Osborne on Jay Leno's Garage [1]
Donald W. Osborne is an automotive consultant, historian, Accredited Senior Appraiser, and a member of the American Society of Appraisers. He is also the owner of Automotive Valuation Services and advises on collection building, vehicle acquisition, and sales. Osborne is perhaps best known for his current role on Jay Leno's Garage as a recurring segment host who educates viewers on classic car values.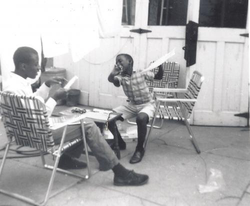 Photo from December 1964, of Donald Osborne (age 9) celebrating after finishing a Lotus 29 model car with his older brother, Art Osborne.
Donald Osborne is originally from Manhattan, New York. His passion for cars started at an early age. Growing up, he enjoyed building model cars with his older brother, Art Osborne. By the age of 9, he was already "completely obsessed" reading Road & Track, Autoweek (Competition Press), Car and Driver and Sports Car Graphic magazines.
Living in Manhattan, Osborne and his family grew up taking public transit, but at the age of 13, his father, Earl Osborne purchased the family's first car. Donald pleaded with his father to buy a Peugeot 404 which he thought was classic and elegant like a Mercedes-Benz but much cheaper. Earl instead decided to a buy a Pontiac Bonneville which according to Earl had more "stylige" a term he coined. As an adult, Donald admitted that his father made the right call.
Donald Osborne lives in Southern California and also has a home in Northern Italy. In addition to being passionate about classic cars, Osborne is also passionate about trains, ships, airplanes, music, art and architecture.
Donald Osborne, Baritone, sings 'The Star-Spangled Banner', to open the 2013 Amelia Island Concours d'Elegance on March 10, 2013.
Donald Osborne is a member of the American Society of Appraisers, and has earned the society's "Accredited Senior Appraiser" (ASA) designation.
Prior to working in the collector car industry, Donald Osborne was a classically trained baritone opera singer. His solo career culminated in his debut with the Metropolitan Opera in 1985. While, Osborne left the world of professional singing to focus on the world of collector cars he still enjoys singing for others. For years he has sung the Italian National Anthem at the prize giving ceremony of the Mille Miglia at the Teatro Grande in Brescia, Italy. He has also sang the The Star-Spangled Banner at the Amelia Island Concours d'Elegance.

Donald Osborne speaking about the Hudson Italia and Nash-Healey which were both covered in his book, 'Stile Transatlantico/ Transatlantic Style: A Romance of Chrome & Fins'

Pebble Beach Concours d'Elegance: Full Forum: Jay Leno & Donald Osborne at the 2017 Pebble Beach Classic Car Forum
Donald Osborne, possesses decades of business experience involving the evaluation and valuation of goods.
These include partnership in Garofolo & Osborne Antiques since 1974, work as an Auction Analyst, Contributing Editor and Editor-at-Large for Sports Car Market, consultant for major collector car companies and organizations as well as the purchase and sale of collector automobiles for consulting clients and his own collection.
Donald Osborne first contributed to the magazine, Sports Car Market in 1994 and began working as an Auction Analyst in 2000; he became a Contributing Editor of the magazine in 2004 and Editor at Large in 2014.
Sports Car Market is a magazine that covers the collector car market with an emphasis on auction reporting on an international scope.
Osborne regularly writes profiles on Italian, France, Germany and American automobiles and reports on auctions, reviewing and evaluating all types of automobiles from the turn of the 20th Century to contemporary across the United States and in Europe.
Donald Osborne's writing on collector cars has appeared in The New York Times, Businessweek Online, Hagerty's magazine, Road & Track, Art & Antiques, Palm Springs Life, The Wall Street Journal Online and in the books "Keith Martin on Collecting Alfa Romeo" and "Keith Martin's Guide to Car Collecting", published by MotorBooks International. He also served as editor of Lanciana, the magazine of the American Lancia Club.
In 2016, Donald Osborne authored his first book, 'Stile Transatlantico/ Transatlantic Style: A Romance of Chrome & Fins' which was published by Coachbuilt Press. The book tells the story of the creative exchange between Italy and America in mid-century automotive design, using evocative photographs by Michael Furman to showcase some of the most iconic designs from both countries in the period.
In 2004, Donald Osborne founded Automotive Valuation Services offering consulting services to collectors and major collector car businesses across the country and in Europe.
Mr. Osborne is a member of the Vintage Sports Car Club of America, Alfa Romeo Owner's Club, American Lancia Club, Ferrari Club of America, Lamborghini Club of America, Maserati Club International, Zagato Car Club, Shelby American Automobile Club (SAAC), Rolls-Royce Owners Club and Bentley Driver's Club among others.
Donald Osborne has served as a judge for multiple internationally recognized concours events.
He has served as the Consultant Director, judge and Master of Ceremonies with the Fairfield County Concours d'Elegance in Westport, Connecticut as judge at the Amelia Island Concours d'Elegance, Concours of America at St John's and Meadow Brook Concours d'Elegance in Michigan and Radnor Hunt Concours d'Elegance in Pennsylvania. He has been Master of Ceremonies at the Carmel-by-the-Sea Concours on the Avenue, Greystone Mansion Concours d'Elegance in Beverly Hills, Forest Grove Concours d'Elegance in Oregon, Santa Fe Concorso and On-field Commentator at Meadow Brook.
Fom 2011-2012, Donald Osborne was a co-host on two seasons of the nationally broadcast TV show 'What's My Car Worth' on Velocity (TV network) which is owned by Discovery Communications.
Since the premiere of Jay Leno's Garage on CNBC in October 2015, Donald Osborne has featured on the show as a regular segment host, commenting on collector car values and the attributes of value that contribute to their market appeal.