Dinaz Vervatwala
778 VIEWS
Everipedia is now
IQ.wiki
- Join the
IQ Brainlist
and our
Discord
for early access to editing on the new platform and to participate in the beta testing.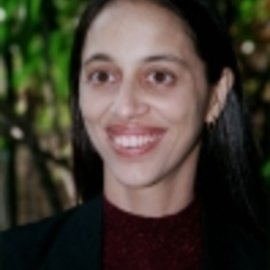 Dinaz Vervatwala
Dinaz Vervatwala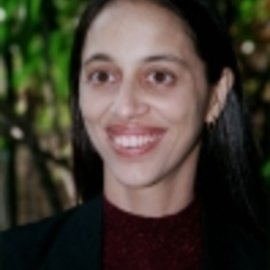 Ms. Dinaz is one of the pre-eminent fitness gurus in Hyderabad.
She is a fitness trainer certified by American college of sports medicine, American Council of Exercise, Aerobics and Fitness Association of America and Reebok.
She is a trainer to Mr. Chandrababu Naidu (ex-CM, Andhra Pradesh), his wife and family and has trained Pullella Gopichand, Saina Nehwal, a lot of politicians and movie celebrities.
Dinaz's Fitness Studio (http://www.dinazs.com/) was established in 1993 and is now a premier fitness studio, which has set a new benchmark for the Indian fitness industry by bringing in global standards of quality and expertise.
The focus is on bio-mechanically correct exercise, which is taken up after a complete initial fitness assessment of every individual client.
That is, in fact, the best thing about Dinaz's: personalised attention to everybody.
The packages in aerobics and the gym include weight loss, strength training and flexibility, suitable for women and even young girls.
This apart, there are also specialized programs for 'Corporate Wellness', targeting the specific concern, say, of those working long hours in front of a computer, and also courses for those wanting to be instructors.
Dinaz's was built on the firm belief that women can be empowered to take charge of their lives by taking better care of their health.
Working tirelessly towards this objective, the organization has touched the lives of thousands of women over the years, helping them live better, more fruitful, and ultimately more satisfying lives.
Ms. Dinaz was also quick to identify the growing need for qualified professional trainers in the country.
She established Dinaz's Fitness academy in 1998.
Consequently, the organization introduced certification courses in Group Exercise Training and personal Training.
The programmes conformed to the stringent standards laid down by the American College of sports medicine (the world's foremost authority on fitness education.
Alumni of these courses have found successful careers at leading gyms and aerobics studios in Hyderabad and across the country.
Dinaz's Fitness Studios are equipped with world class facilities, the latest training gear, air-conditioned rooms and aerobic space, all surrounded in a warm and welcoming ambience.
Its team of certified instructors, supported by dedicated and competent administrative staff, make it the most unique fitness studio in Hyderabad.
Their Personal training Gyms also specialize in excellent weight loss programs for men and women.
Dinaz's is the only place wher you " DOUBLE YOUR ENDURANCE AS YOU LOOSE WEIGHT" The organization has now evolved into a Private Limited Company, with a sleek, vibrant new visual identity.
The new logo captures the essence of Dinaz 's mantras - Fitness, Energy and Glamour - and reflects the organisation's commitment to infuse well-being into the lives of every individual.
Ms. Dinaz's passion to succeed and her story of fight against adversities are an inspiration to others.
A fire accident three years back, left her 60 per cent charred.
She bounced back from that accident with sheer will power to build on the Rs 2-crore Dinaz's brand and establish a countrywide footprint.
She takes deep interest in public speaking and was the youngest member from non-medical background to be invited by the President of the Indian Menopause Society as an expert to the Second National Revised Consensus and Policy Development Expert Meet on Menopause & the Role of HRT in Indian Women organised by Indian Menopause Society and Apollo Hospital at New Delhi.
Ms. Dinaz is an epitome of how zest and energy of life, coupled with a will to succeed can turn a person from a modest background into a super achiever.