Dimitri Raymondo Antonatos
803 VIEWS
Everipedia is now
IQ.wiki
- Join the
IQ Brainlist
and our
Discord
for early access to editing on the new platform and to participate in the beta testing.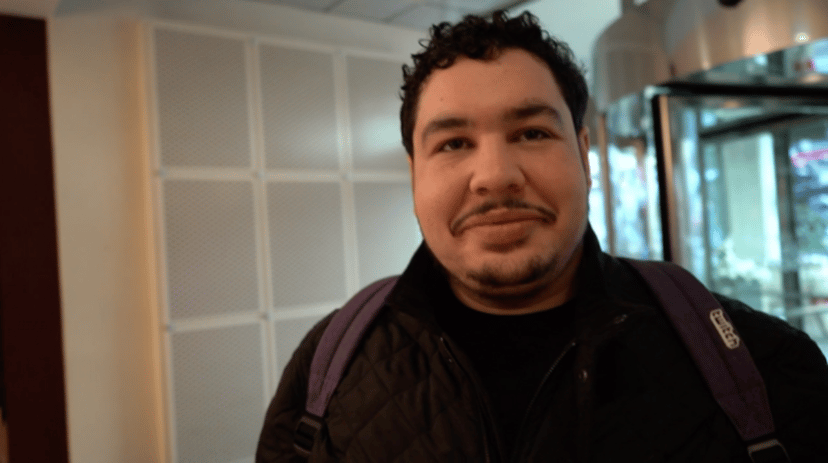 Dimitri Raymondo Antonatos
Dimitri Raymondo Antonatos born 6 October 1992, in England, UK, known online as Greekgodx he is popular for his Twitch channel on which he mostly livestreams while playing the popular "League of Legends" (LoL) Video game.
Dimitri Raymondo Antonatos born 6 October 1992, in England UK, he spent his entire childhood in England alongside his parents, He is an only child.
He grew up playing video games on his father's PlayStation 1 console.
While his father was happy at first that his son shared the same passion towards gaming as himself, he was later dissatisfied with the fact that his son was spending all of his free time playing games rather than being with his peers.
He had only a couple of friends with whom he played games, while he paid no attention to other boys and girls attending the same school as him.
After he matriculated from high school, he decided not to enroll into college, but to rather pursue his online career
When the roll call of who is who in the Social media from the British axis has been made, the name Greekgodx will definitely have a pride of place. He has been excellent as a YouTuber, British Gamer as well as a force to be reckoned with as an excellent Twitch.tv Streamer.
The popular Twitcher was dating another YouTuber (female) back in 2017.
The girl is an LoL player as well, and she was the one to make the first move, as she sent Greekgodx a message on Instagram and asked him out for some coffee. The two were an instant match and dated for four months before calling it quits, apparently due to a lack of time to spend together. Some of Greekgodx's fans believe that he has never had a girlfriend because of his size, while others believe that his sense of humor and his character have probably attracted some girls over the years.
Greekgodx might appear to be all about gaming, LoL and uploading videos onto his YouTube and Twitch channels, but he has numerous other interests, too.
He is very fond of nature and enjoys spending his free time outdoors, his favorite places are forests and mountains, where he also enjoys going camping from time to time.
While he doesn't participate in any sports, he enjoys watching them, especially basketball, he has so far been to almost every NBA match held in his vicinity.
Greekgodx is a big lover of animals, and has a kitten whose name is not known – he introduced her on his Instagram account as a 'new ggx gang member'.
Greekgodx also enjoys to travel, but his career of a Twitcher doesn't allow him to be gone for too long, as his fans now expect him to livestream every day – he has so far only visited a couple of US states.
Raymondo has played numerous video games throughout the years, but none of which he liked as much as LoL.
His career began the moment he launched his YouTube channel on 7 April 2011, and there are currently over 320,000 people subscribed to it, while it also counts more than 63 million views of all his videos combined. At the beginning he mostly used his channel as a place to upload his LoL gameplays, but after he began live streaming on Twitch, he started uploading funny videos of pranks and challenges on YouTube, while only occasionally uploading LoL content.
He is mostly popular thanks to his Twitch.tv channel, which currently counts more than 860,000 followers and nearly 500 videos uploaded onto it. He is mostly focused on livestreaming, while playing the popular LoL video game, and he often shares his tips and advice to all who are interested in becoming better at the game. He can also be seen playing a few other games, such as "Fortnite: Battle Royale" and "Grand Theft Auto V".
While he has never been competing at tournaments, he is considered to be one of the 100 best LoL players in the entire world – he is a close friend to Tyler1 who is amongst the top 20 LoL players in the world.
He is also the host of his own podcast entitled "GGX Talkshow", which he launched in February 2018, each episode lasts between two and four hours, and features other GGX people such as Andy Milonakis Trihex, and Chance 'Sodapoppin' Morris. GGX is a gaming group created by Greekgodx, which currently counts more than 500,000 members worldwide.
The League of Legends" video game
LoL was launched on 27 October 2009 and was originally called "League of Legends: Clash of Fates".
It is a multiplayer online battle arena (MOBA) game originally made for the Microsoft Windows OS.Two main creators of the popular "Defense of the Ancients" mod for the "Warcraft III: The Frozen Throne" game worked together to create LoL. In 2005 they had the idea about making the new game after years of playing DOTA – they began working on it.
The gameplay is the next: there are two teams made out of three, four, or five players (mostly five) who spawn at the opposite sides of a square map.
Both teams have their own main building called The Nexus and the winner is whoever destroys the opponent's Nexus first.
There are three paths between them to fight on, and there are three towers of each team placed on every lane – every player controls a single hero which they choose before the start of the game, and they kill creeps which spawn on the lanes every 30 seconds.
By killing creeps and destroying towers, they gather experience and gold with which they buy items to make their heroes stronger.
Numerous competitions and tournaments are held every year, and LoL is currently one of the most played games in the whole world.Numerous
competitions and tournaments are held every year, and LoL is currently one of the most played games in the whole world.
He is quite active on Social media platforms, as this is very important for his career on the internet. He launched his Twitter account in July 2010 and has gathered more than 200,000 followers and has tweeted over 2,500 times. His Instagram[2] account currently counts more than 37,000 people following him, but he's uploaded only 13 pictures in it
His current net worth is estimated to be more than $250,000 and is steadily rising thanks to his career of a Twitcher and a YouTuber – he also earns money by selling his own merchandise.