Diata Crockett
1.71K VIEWS
Everipedia is now
IQ.wiki
- Join the
IQ Brainlist
and our
Discord
for early access to editing on the new platform and to participate in the beta testing.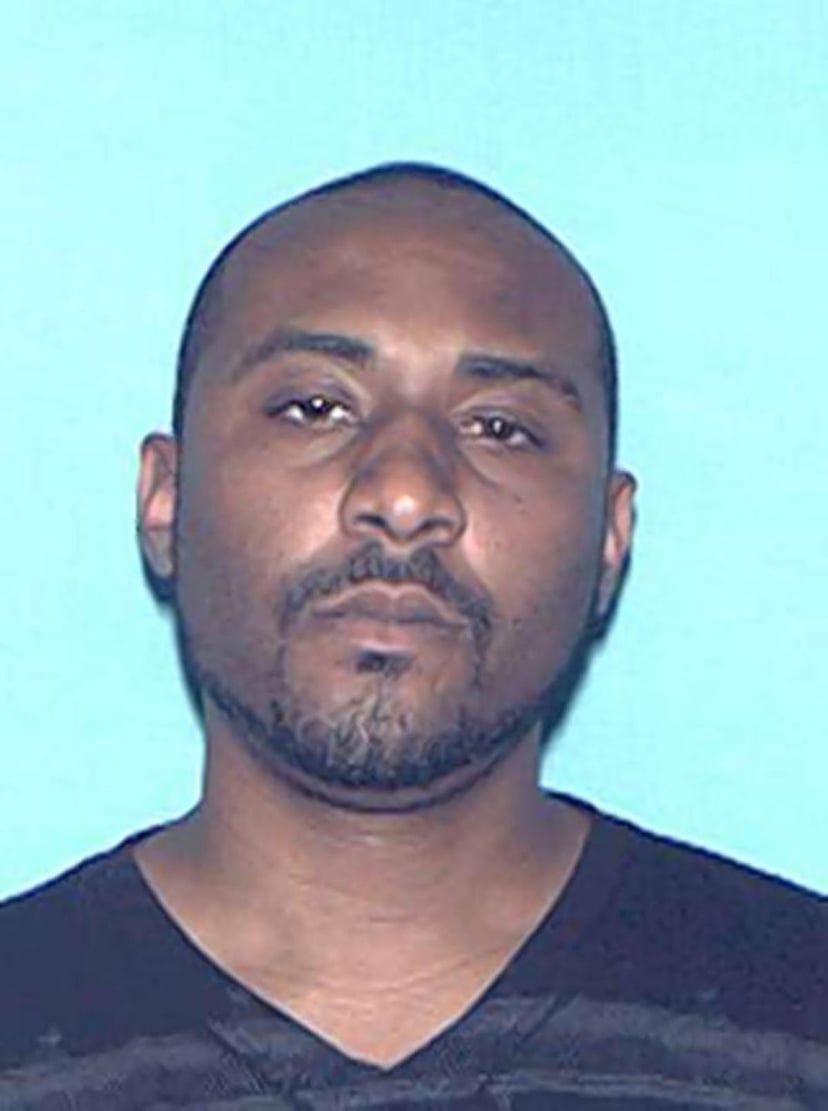 Diata Crockett
Diata R. Crockett is a 34 year old married, father of six from St. Louis, Missouri. He is a career criminal who has been arrested many times for a variety of armed an unarmed felonies. [undefined]
2016 Shooting and Kidnapping
On Tuesday May 24, 2016 at 1pm after a domestic dispute Diata Crockett shot and killed his 8 month old infant son, Reign Crockett.
He then kidnapped two of his other sons Blaze Crockett, 3, and Ryker Crockett, 2, however they were both found safe with relatives in the afternoon.
Crockett had argued with his wife in the Bellefontaine Neighbors section of north city, St. Louis, Missouri then threatened her with a gun and forced her into a rental car. The couple argued as they drove along I-270 with three of their six children. [1]
When they exited onto Riverview Boulevard, the wife tried to escape holding their son Reign in her arms.
While the mother tried to escape Crockett shot at her and missed, and hit his son, Reign who was fatally wounded.
The shooting occurred around 1pm on Tuesday May 24, 2016.
A good Samaritan picked up the mother and wounded baby and drove them to Christian Hospital, at 11133 Dunn Road in north St. Louis. Crockett chased them at least part of the way as the terrified mother frantically pleaded with the 911 dispatcher for help. [1]
The two children who remained in the car with Crockett after the shooting were dropped off Tuesday afternoon at the home of one of his relatives in the Bellefontaine Neighbors area of St. Louis, Missouri. [1]
The couple's three older children, who were at day care during the crimes, and were taken into police custody on the afternoon of May 24 Tuesday, 2016 and are expected to be released to relatives.
Crockett was an armed and dangerous fugitive wanted for first-degree murder, first-degree domestic assault and armed criminal action.
St. Louis Crime Stoppers offered a $5,000 reward for information leading to his arrest. [undefined]
After the crimes he fled in the black rental Hyundai Sonata with the Illinois license plate V44 6952.
He was driving to Ferguson, Missouri.
The vehicle was found by the police on in Ferguson in the 2900 block of Caddiefield Road.
Crockett was last seen wearing a lime green shirt and green pants.
In 2006 Crockett plead guilty to first-degree burglary, third-degree assault and property damage charges from August 2003 in St. Louis, and completed one year of probation.
In 2011 he plead guilty to drug-related charges, unlawful use of a weapon, resisting arrest and forgery after St. Louis County police arrested him in September 2010.
He was sentenced to five years in prison starting in May 2011.