Diandra Forrest
1.13K VIEWS
Everipedia is now
IQ.wiki
- Join the
IQ Brainlist
and our
Discord
for early access to editing on the new platform and to participate in the beta testing.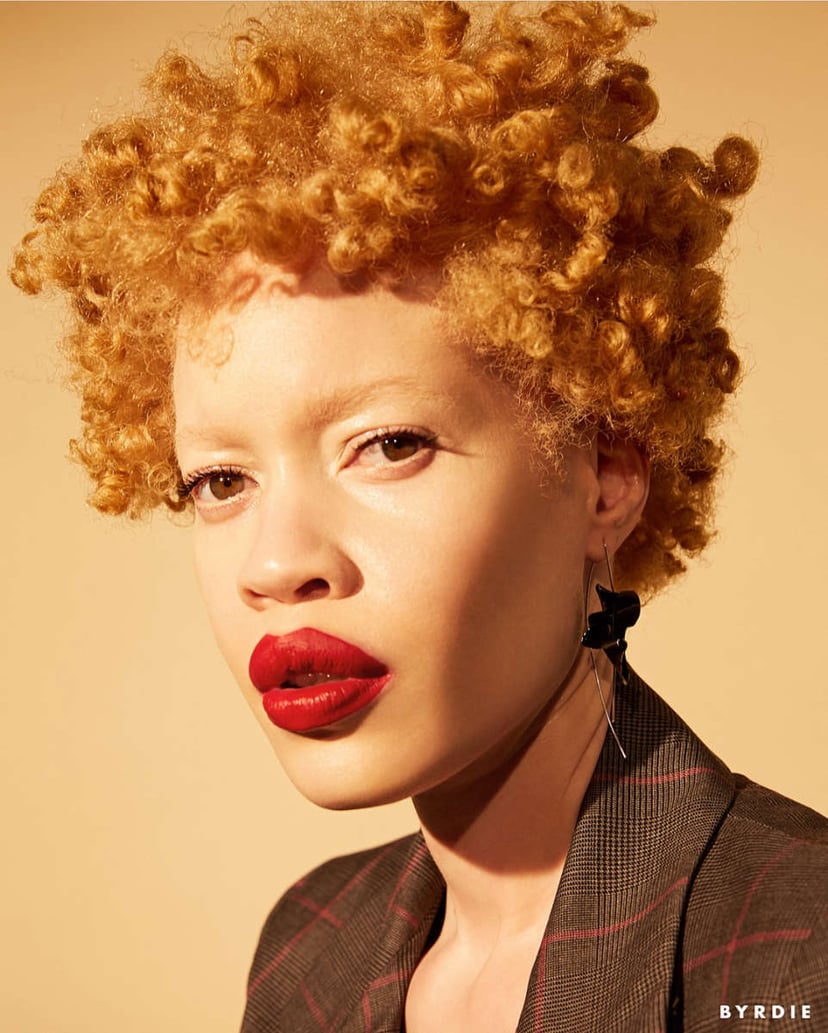 Diandra Forrest
Diandra Forrest (born October 22, 1989) is a model, she became the first female model with albinism to sign a deal with a major modeling company when she was just 18 years old. [1]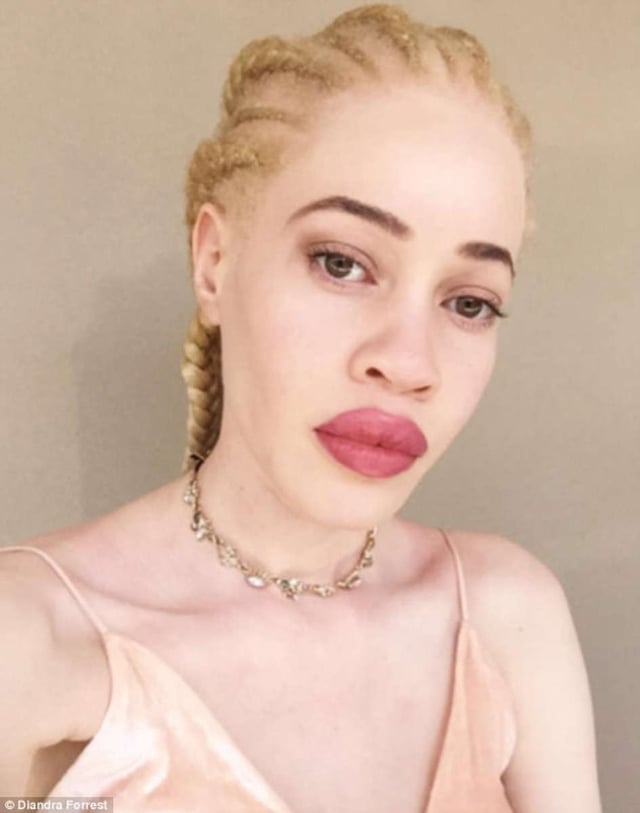 Diandra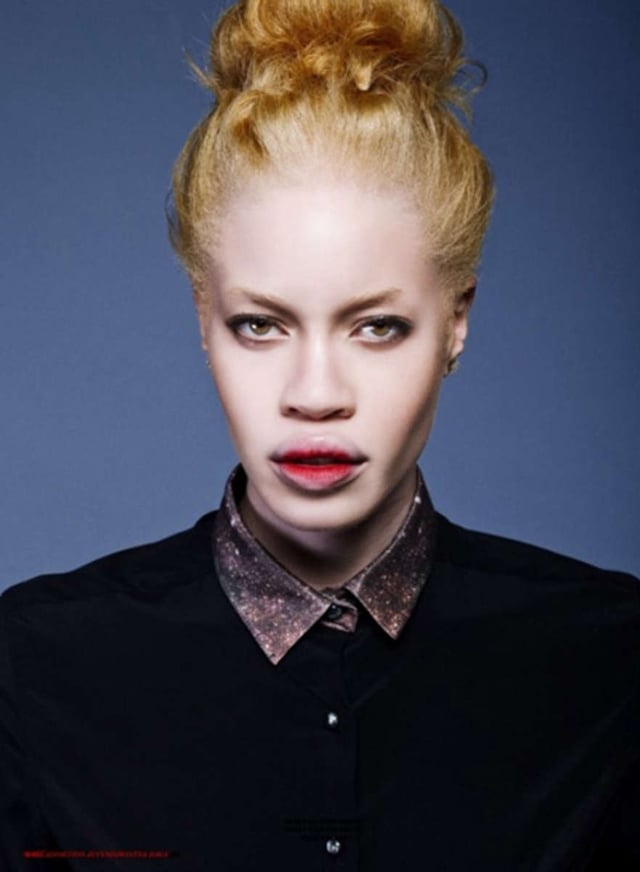 Diandra
She has four siblings, she is the first child in the family.
She has an older brother and a younger brother.
She has the condition called albinism, she noticed it when she was nine years old, and her younger brother also has the same condition. She stated that as a child, she always felt out of place. [1]
Growing up in an African-American neighborhood, she was surrounded by people with dark skin, and they would call her names like, white girl and Casper.
She said,
"I used to come home in tears,"
"Growing up you get teased, and some people grow out of things, but you can't grow out of being an albino," [2]
she confessed in an ABC News interview.
"I had neighborhood friends who asked my older brother if I was adopted.

In school, or even on the train with my mum, there would be parents, adults, who stared at my brother and me and laughed at us.

I didn't understand why."
She was so traumatized, that her parents had to remove her from the school she was attending and moved her to New York Institute for the Blind, where she was able to mix with other people with albinism. [1]
As she grew up, her beauty came out and instead of getting rude stare from people, she was now being stopped and complimented for her beauty.
Diandra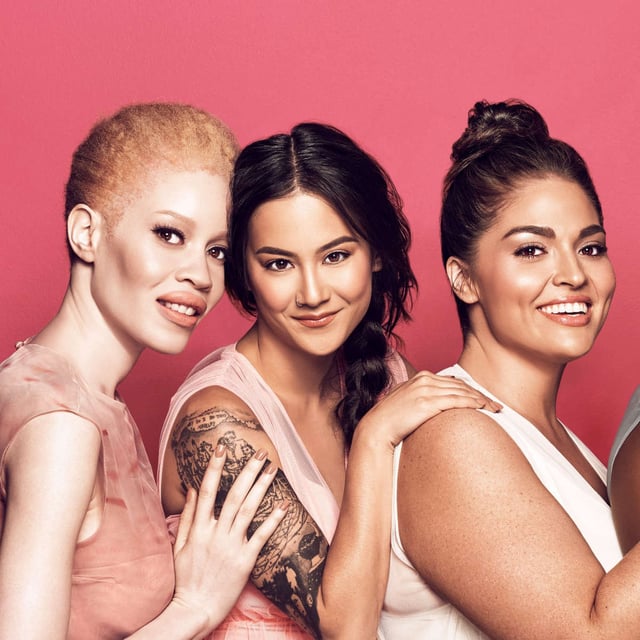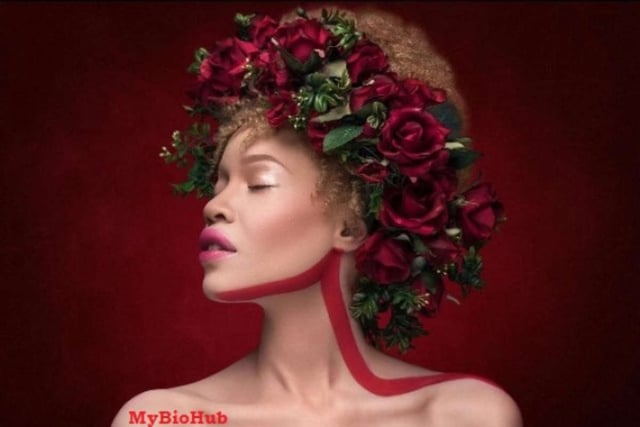 Diandra
She started her when she was out shopping on 34th street and was approached by a young photographer named, Shameer Khan.
He said,
"You're beautiful, you should model."
"I was 18 when I was finally got signed as a model, and I still wasn't a hundred percent comfortable [with my albinism].

I was going to other countries and going into agencies, and then there would be those reactions.

My eyelashes are really blond, and so are my eyebrows, and like many girls—I'd go in without much makeup—to which agents would say, "You should always wear mascara."

When you're young, you really take heed to those kind of things people say."
She did test shots for two months before finally joining Elite Model Management NY. She was the first albino model to ever join a huge model agency. She was very different and this gave her a boost in the industry. [1]
"I like that I am not a cookie cutter girl."
The best beauty advice she has ever received she said,
"Less is more, especially with makeup.

When you're young, you like to play with makeup.

[But it's important] you can take it all off sometimes.

You shouldn't feel insecure without it.

I know some people don't feel comfortable going outside without makeup because they're used to wearing it and used to seeing themselves a certain way.

It can make you feel hesitant to not wear it.

So, you know, I think you should feel comfortable with your natural beauty, as much as you would feel when you're wearing makeup too."
When asked how she became comfortable with her skin, she said,
"It took years.

I think if I was more educated on it when I was younger, I would have felt more comfortable talking about it.

I just knew, okay, albinism.

I have white skin.

Then, I stopped caring and realized it's not the only thing that I have to offer.

I found other parts about myself that I love.

I got more into sports, became a great athlete, and came into my personality.

My albinism is a part of me—and it's beautiful—but it's not all of me.

It makes me who I am, but it doesn't make me as a whole."
When asked if she could go back to meet her teen self, what would she say, she said,
"When you're a teenager or going into your teen years, you're around that age when you're feeling yourself out or you're in a new school maybe.

I was always kind of skeptical of meeting new people and having to explain what albinism is.

It was a whole thing.

So I'd tell her to feel more comfortable with explaining it.

People aren't only going to look at you because of your albinism."
"traditional beauty standards moving in a good direction.

There are a lot more women of color being represented in a beautiful light.

There weren't for a while.

And even just different looking people [you're seeing a lot more of]—like Winnie Harlow, who has vitiligo. The more models there are with different looks, the more role models there will be. And I think that's great. With my albinism, I get so many messages from people who are happy [to see me]. People are becoming a lot more open-minded and tolerant and understanding, and just, overall, better." [1]
The biggest piece of beauty advice she would pass to her daughter is,
" I would tell her what beauty really is.

And what beauty is to me is a beautiful person, a beautiful soul, a spirit—a person who has good energy and who is caring and kind to other people.

There's a glow about them.

That's what's really important."
The beauty product she can't live without is
"Maybelline lip gloss!

I love something with a little pink in it."
She said the most beautiful thing she loves about herself is,
"Definitely my albinism—and my hair.

When I was younger, my mom used to relax my hair all the time.

I never really had my natural texture.

It's only just recently that I've started wearing it more natural and in my 'fro.

I love it.

I think it's so beautiful.

It's been a journey for me."
"But I still hope for change: for children with albinism to know their beauty, and for their parents to instill that confidence in them.

I have always wanted to undertake a kind of 'Big brother', 'Big Sister' program to mentor younger children with albinism, and to help their parents understand the condition and how it affects their children physically and emotionally.

Growing up, I would have loved to have someone older around who had albinism so I could see what I was going to look like when I grew up, just to motivate me, and who could understand some of the things I was going through."
She is a spokesmodel for other albino black people, after learning of their mistreatment being given to them in East Africa, where they live in fear of abduction and mutilation.
She works with Assisting Children in Need (ACN), an organization in Tanzania to fight discrimination against the country's albino community. [1]
In July 2014, she featured on the cover of Ebony magazine's black model special edition, and was also picked to be the face of New York-based Ghanaian designer, Mimi Plange's fall collection .[1]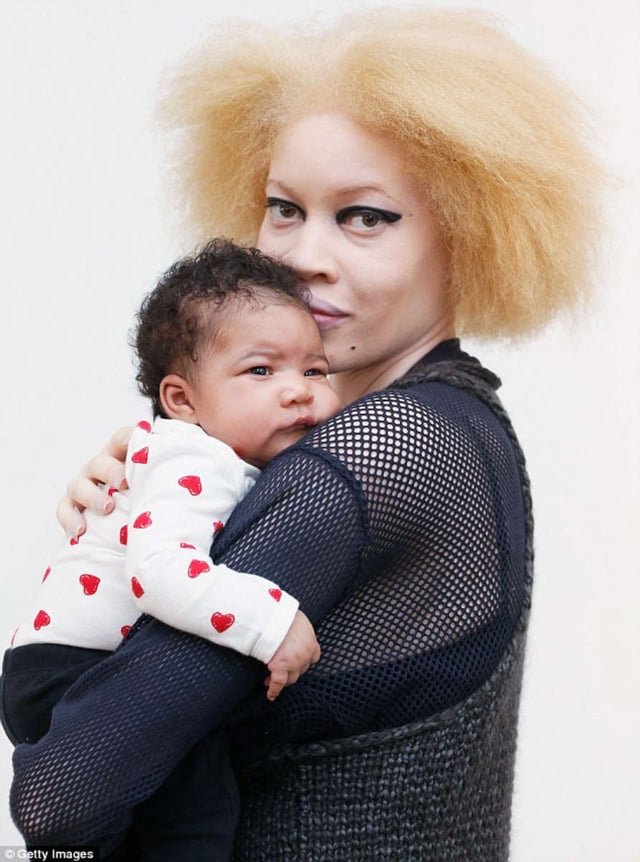 Diandra and her baby
She is currently a single mother, she had her first child, Rain in January 2015.
Her daughter has worked with companies and brands like MAC, Gypsy Sport, Vivienne Westwood and Jean Paul Gaultier. She has another child named Rocky. [2]